CD Spotlight




ARTiFACT: Proof of existence in an evolving world. An ode to preservation and change. The 20 songs on ARTiFACT reflect a songwriting style that approaches composition through what can best be described as sound sculpture, providing a perfect balance to STS9's unique approach to live performance and improvisation with the hooks and melodies of traditional song structures. LISTEN!


Digital Spotlight



Soaring melodies fuel a music time machine launching the listener to the top of a world yet discovered. Reminiscent of the early works of Sasha and BT, My Piano's uplifting melody, combined with a funky, asymmetrical bass line creates a progressive, feel-good vibe on the floor while providing a memorable hook to take home until you next adventure in club land. LISTEN!


Vinyl Spotlight




Killer Progressive Tribal House from Spain's BeatFreak Recordings. Dark Iberican beast, dense pulsing basslines, it doesn't get much better than this Black Magic! LISTEN!




February 3, 2005
../ 2005 NAMM Report: Propellerhead Software
Propellerhead Software showcased version 3.0 of Reason at the show. After witnessing the market share Ableton gained by focusing on live performance, the new version takes Reason out of the studio and onto the stage. Reason 3 comes packed with unique features that will make it a strong alternative to the hardware workstation synthesizer, whether for composing, producing or live playing.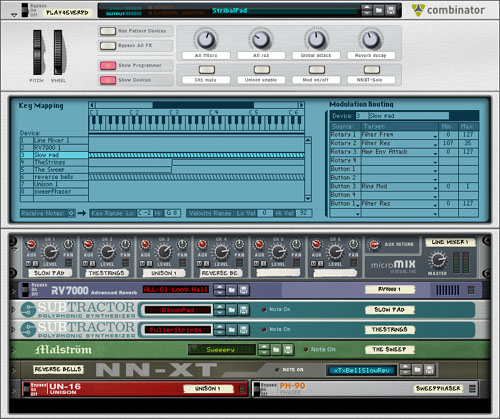 Screenshot of the new Reason Combinator

One of the sexy new features in Reason 3 is a module dubbed, The Combinator, which allows users to build elaborate chains of Reason devices-instruments, effects, etc. and then save it as a "Combi Patch." With it's ability to load-up complex instruments routed through effect units and dynamic processors in one go, the Combinator is an amazing new way to mangle sounds for use in compositions or as a sound design tool.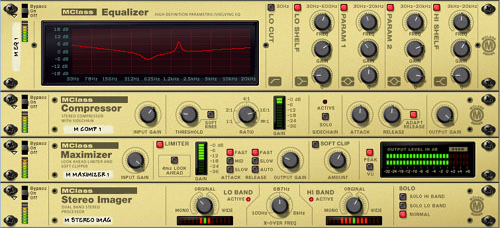 Screenshot of the new MClass Mastering Suite in Reason 3.0

The other big feature is the MClass Mastering Suite which consists of a four band parametric/shelving EQ, a stereo imaging processor, a solid sounding compressor and a Maximizer with look ahead Limiter. Also included is a six channel line mixer built for use with The Combinator to handle basic mixing and panning of the individual devices, but can be inserted anywhere in Reason's signal chain. An expanded Soundbank in version 3 with increased focus on providing a wide palette of multi sampled instruments and wicked sounding Combi patches. We also liked the new, faster and more efficient Reason Browser.
www.propellerheads.se

>>> Next: The Future
< NAMM 2005 Index >

Advertise on Futuremusic.com! | Privacy Policy | Employment Opportunities | Contact Us
Copyright © 2005 Futuremusic® All Rights Reserved.





As the name correctly implies, Experiments In Sound, is Futuremusic's latest endeavor for pushing electronic music technology to the very edge of what's possible. Experiments In Sound grew out of Futuremusic's avant-garde events in New York City that featured DJ's taking mixing and live sound reinforcement to a whole new level with the very latest gear and software. Be the first to hear about Experiments In Sound by joining Futuremusic Direct.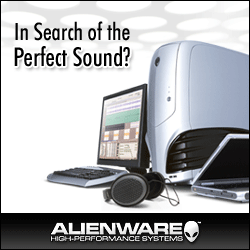 Part of Experiments In Sound, TestDrive will feature the lab results of our DJ Experiments so that everyone can get in on the action. Take the latest electronic music releases, mix vigorously with bleeding-edge DJ technology in a large beeker, and then cook the hell out of it! Be the first to hear about TestDrive by joining Futuremusic Direct.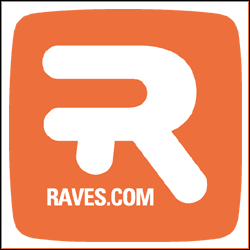 Futuremusic wants to thank everyone who participated in The Next Big Thing 2004. John Digweed, Beatport, Alienware, M-Audio, Native Instruments, IK Multimedia, PVDJ, PK Graphics, Ableton, The DubHouse, Propellerheads, Technics, FreeFloat, The Church, PCDJ and every DJ who entered this year's event thank you. From the sheer number of quality mixes, we can tell you that dance music is thriving in the United States. The amount of outstanding talent and creativity really blew us away, and every DJ who's putting their heart, mind and soul behind the music is a winner. John Digweed has made his decision and the winner is...
News Archives



Digihear? Stories: January 2005
Digihear? Stories: December 2004
Digihear? Stories: November 2004
Digihear? Stories: October 2004
Digihear? Stories: September 2004
Digihear? Stories: August 2004
Digihear? Stories: July 2004
Digihear? Stories: June 2004