CD Spotlight




ARTiFACT: Proof of existence in an evolving world. An ode to preservation and change. The 20 songs on ARTiFACT reflect a songwriting style that approaches composition through what can best be described as sound sculpture, providing a perfect balance to STS9's unique approach to live performance and improvisation with the hooks and melodies of traditional song structures. LISTEN!


Digital Spotlight



Soaring melodies fuel a music time machine launching the listener to the top of a world yet discovered. Reminiscent of the early works of Sasha and BT, My Piano's uplifting melody, combined with a funky, asymmetrical bass line creates a progressive, feel-good vibe on the floor while providing a memorable hook to take home until you next adventure in club land. LISTEN!


Vinyl Spotlight




Killer Progressive Tribal House from Spain's BeatFreak Recordings. Dark Iberican beast, dense pulsing basslines, it doesn't get much better than this Black Magic! LISTEN!




February 3, 2005
../ 2005 NAMM Report: The Future
Reviewing the landscape at the NAMM show, it's obvious that the industry is moving towards convergence. Many manufacturers are attempting to create all-in-one solutions that give a musician every creative possibility within one entity. This is evident in both hardware and software. From Korg's Oasys to Acid Pro 5's infinite production cababilities to Novation's all-in-one X-Station controller/sound card/synth, manufacturers want to bring music production under one, all encompassing umbrella. However, with more production options than ever, is this something that musicians are looking for? With a product like the X-Station, the convergence of a sound card, a comprehensive controller and a synth is a very viable and convenient solution. But the Oasys is another story. There's just too much convergence going on here and the risk of Korg dropping the product after a few years of lackluster sales is too much of a gamble for much of the buying public.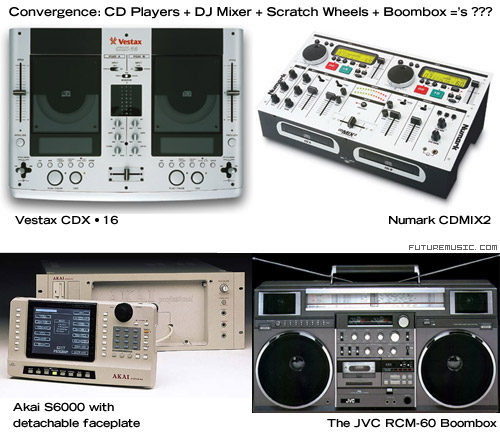 Several of the staffers at Futuremusic would like to see a portable, yet comprehensive DJ solution. An all-in-one combination of a mixer, two CD players, with large accurate scratch wheels, and a boombox would be the 2005 answer to the famed Ghetto Blasters of the 80s. Vestax and Numark have combo Mixer/CD Players in their catalog, but without an amp and speakers, these offerings fall short. Of course, vibration would be an issue. However, this could be easily solved by having the Mixer/CD element detach from the "box" a la the Akai S6000. (Hey we can call it a "Porta-Party" see below -Ed.)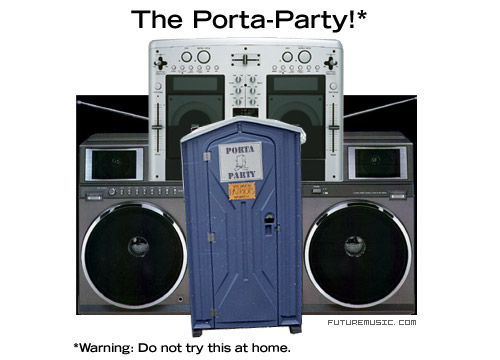 In all seriousness, kudos to Pioneer, Korg and Numark for their efforts to merge video and video mixing; Pioneer's revolutionary DVD turntable, Korg's Entrancer and Numark's new video/audio mixer finally give the DJ market an on-ramp to the future of club performance. Missy of FeedBuck Galore, who was at the show performing at Korg's booth, would love to see convergence hit the VJ market as well. "I would love something that combines my massive hardware/software system into a lean, mean mixing machine. A combination content storage device/clip bin with live video inputs, mixing, real-time sampling, effects, and multiple outputs including FireWire. The unit should be programmable by MIDI and be tweakable by software, hardware, control boards and a touch screen. Projects would have the ability to be saved in multiple forms, re-importable, and burnable to DVD." Hmmm...sounds like a Video Oasys to us!
We also salute Gemini and Stanton who both made great efforts to re-brand themselves into sophisticated companies. NAMM 2005 was an excellent show for the electronic music and DJ industry as a whole. With so many great new products, who will be dubbed Best In Show?

>>> Next: The Best In Show Awards
< NAMM 2005 Index >

Advertise on Futuremusic.com! | Privacy Policy | Employment Opportunities | Contact Us
Copyright © 2005 Futuremusic® All Rights Reserved.





As the name correctly implies, Experiments In Sound, is Futuremusic's latest endeavor for pushing electronic music technology to the very edge of what's possible. Experiments In Sound grew out of Futuremusic's avant-garde events in New York City that featured DJ's taking mixing and live sound reinforcement to a whole new level with the very latest gear and software. Be the first to hear about Experiments In Sound by joining Futuremusic Direct.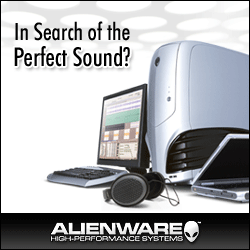 Part of Experiments In Sound, TestDrive will feature the lab results of our DJ Experiments so that everyone can get in on the action. Take the latest electronic music releases, mix vigorously with bleeding-edge DJ technology in a large beeker, and then cook the hell out of it! Be the first to hear about TestDrive by joining Futuremusic Direct.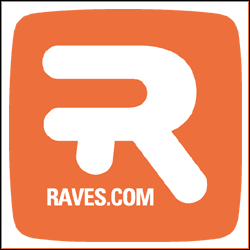 Futuremusic wants to thank everyone who participated in The Next Big Thing 2004. John Digweed, Beatport, Alienware, M-Audio, Native Instruments, IK Multimedia, PVDJ, PK Graphics, Ableton, The DubHouse, Propellerheads, Technics, FreeFloat, The Church, PCDJ and every DJ who entered this year's event thank you. From the sheer number of quality mixes, we can tell you that dance music is thriving in the United States. The amount of outstanding talent and creativity really blew us away, and every DJ who's putting their heart, mind and soul behind the music is a winner. John Digweed has made his decision and the winner is...
News Archives



Digihear? Stories: January 2005
Digihear? Stories: December 2004
Digihear? Stories: November 2004
Digihear? Stories: October 2004
Digihear? Stories: September 2004
Digihear? Stories: August 2004
Digihear? Stories: July 2004
Digihear? Stories: June 2004