CD Spotlight




ARTiFACT: Proof of existence in an evolving world. An ode to preservation and change. The 20 songs on ARTiFACT reflect a songwriting style that approaches composition through what can best be described as sound sculpture, providing a perfect balance to STS9's unique approach to live performance and improvisation with the hooks and melodies of traditional song structures. LISTEN!


Digital Spotlight



Soaring melodies fuel a music time machine launching the listener to the top of a world yet discovered. Reminiscent of the early works of Sasha and BT, My Piano's uplifting melody, combined with a funky, asymmetrical bass line creates a progressive, feel-good vibe on the floor while providing a memorable hook to take home until you next adventure in club land. LISTEN!


Vinyl Spotlight




Killer Progressive Tribal House from Spain's BeatFreak Recordings. Dark Iberican beast, dense pulsing basslines, it doesn't get much better than this Black Magic! LISTEN!




February 3, 2005
../ 2005 NAMM Report: Korg
Rumors abounded about a new Korg keyboard before the show. Secretly we hoped for a Karma2, but the rumors about a new super workstation called the Oasys would not be denied. We even posted a few spy shots in our own NAMM Rumor report of an actual prototype. The Oasys did debut at the show and included everything except the kitchen sink. The Oasys combines advanced MIDI sequencing, 16-track audio Hard Disk recording, a customizable MIDI control surface, a CD burner, effects processing, updated KARMA technology, along with three synthesizer engines into one single instrument.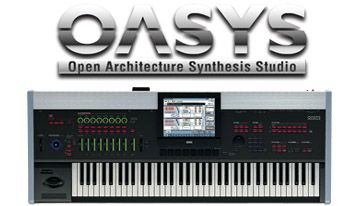 Simular to the philosophy of the Open Labs product line, the Oasys is a completely new computer platform that "will support Korg upgrades for years to come" according to their hype sheet. Powered by an fast computer processor, and running newly-developed proprietary software atop a Linux foundation, OASYS offers all the benefits of a variable software system, backed by a dedicated operating system and the hardware integrity that can only come from a fully-integrated instrument design. New synthesis methods for creating sound (EXi Expansion Instruments), new effects (EXf Expansion Effects), and additional ROM libraries (EXs Expansion Sample Libraries) can be added, ensuring that Oasys can be updated as new technologies emerge.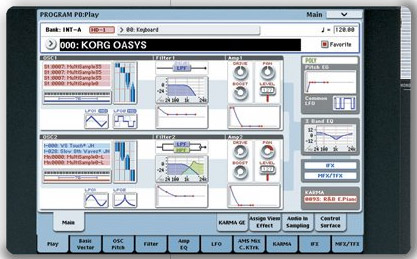 At the center of the Oasys is a 10.4 inch, color, touch screen display

This mammoth keyboard contains three separate synthesis engines, PCM, Analog Modeling and a modeled CX-3 organ. The "High Definition" PCM synth offers up to 172 notes of polyphony, over 600 MB of preloaded wave ROM and stereo waveform playback. Dual multimode resonant filters (low pass, high pass, band pass, band reject), a "Drive" distortion feature, three band EQ, and three LFOs per voice round out the PCM attributes. Korg brought back their Vector Synthesis and wavesequencing technology and incorporated it into the Oasys with a joystick controller to blend the oscillators and modulate user definable parameters.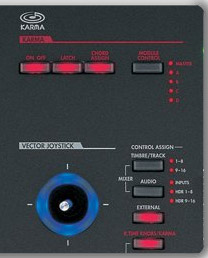 Closeup of the Oasys' Vector Joystick Controller

The Oasys also contains a new virtual analog synth engine that claims, under certain conditions, of entertaining over 500 oscillators. A sub oscillator, noise generator and audio input are also included.
The CX-3 tonewheel organ model features dual drawbars, precise control over leakage, key click, chorus, vibrato and rotary speaker simulation. All three engines can be used at once for new sonic possibilities or ganged together to great monster sounds.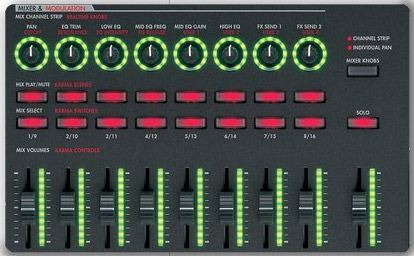 Closeup of the Oasys' Mixer and Modulation Controllers

Marketing this behemoth is Korg's biggest challenge. Retailing for $8500 puts the Oasys out of reach for over 95% of keyboardists. In addition, the system is so expansive that achieving a mind-altering demo at a retail location is just not realistic. If Roland couldn't get potential buyers to get their arms around the potential of the V-Synth for $2500, how is Korg going to do it for $8500?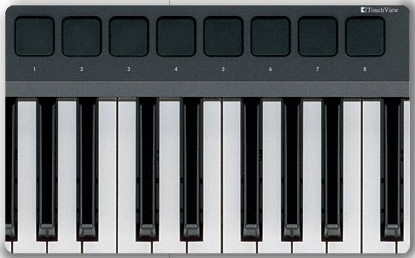 Closeup of the Oasys' Performance Pads

This was severely apparent at the show. We hid our badges and approached a demonstrator. "Play us the coolest sound that the Oasys can create," we demanded. The demonstrator then tee'd up a patch and played a full chord. It's not that the keyboard sounded bad, but for $8500 bucks, we wanted to be dazzled, and we weren't. The demonstrator could tell that we weren't impressed. He struggled with the touch-screen interface and produced another uninspiring patch. "Let's hear the CX-3!" we shouted to relieve the man of his impotence. The demonstrator perked up and produced a sweet sounding organ model. Using the sliders as drawbars he was able to swiftly manipulate the sound. "How about the next generation Karma? Can you demonstrate that?"


The Back of the Korg Oasys

Although Korg is touting the Karma technology in the Oasys as being "second generation," the features appeared to be more worthy of a 1.5 update moniker, than a new version. Bugs from the prior version are now fixed, but nothing really new has been introduced. For instance, when you play a second patch when the Karma feature is engaged, it instantly syncs to the current sequence unlike in version 1 where it just created a big mess. Too bad. Karma has such great potential, and it appears to just be withering on the Korg grape vine.
The point here is the Oasys is a very complex keyboard. If a trained demonstrator had a difficult time presenting the keyboard at a trade show, what's the chance of a Keyboard Salesperson being able to provide a dynamic demonstration at a local retailer? Very slim. Therefore, the musician who decides to mortgage his home to pay for this instrument is at great risk of losing his investment in five years since Korg will inevitably drop this board from their lineup when the sales don't meet expectations.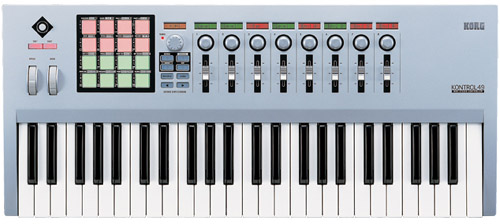 The very sweet Korg Kontrol49 MIDI Controller

On a more positive note, Korg introduced the Kontrol49 MIDI keyboard controller which features 49 velocity sensitive, full size keys and a new Vector Joystick that can simultaneous control two user defined parameters. Color-coded backlights depict which parameter is currently being controlled by the 8 assignable knobs and 8 assignable sliders. Nice! The killer, velocity-sensitive, MPC-esque, and backlit pads, which we love, were retained from the Kontrol49's baby brother, the MicroKontrol, and are great for triggering drum sounds, samples and loops. Recommended.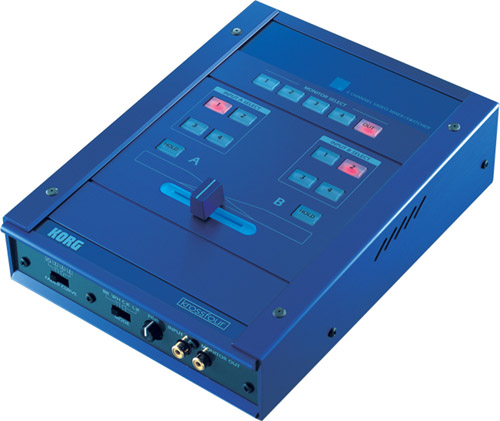 The Korg KrossFour 4 Source Video Mixer

Korg added to their VJ lineup with the Krossfour, a four source video mixer with a variety of creative visual effects to spice up transitions. Combined with the Kaoss Pad Entrancer, the Krossfour becomes an effective and economical option for visual artists.
www.korg.com

>>> Next: Wayoutware
< NAMM 2005 Index >

Advertise on Futuremusic.com! | Privacy Policy | Employment Opportunities | Contact Us
Copyright © 2005 Futuremusic® All Rights Reserved.





As the name correctly implies, Experiments In Sound, is Futuremusic's latest endeavor for pushing electronic music technology to the very edge of what's possible. Experiments In Sound grew out of Futuremusic's avant-garde events in New York City that featured DJ's taking mixing and live sound reinforcement to a whole new level with the very latest gear and software. Be the first to hear about Experiments In Sound by joining Futuremusic Direct.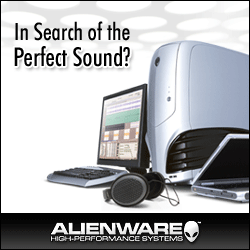 Part of Experiments In Sound, TestDrive will feature the lab results of our DJ Experiments so that everyone can get in on the action. Take the latest electronic music releases, mix vigorously with bleeding-edge DJ technology in a large beeker, and then cook the hell out of it! Be the first to hear about TestDrive by joining Futuremusic Direct.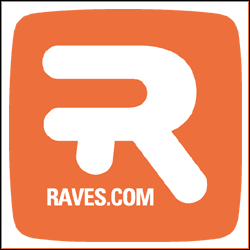 Futuremusic wants to thank everyone who participated in The Next Big Thing 2004. John Digweed, Beatport, Alienware, M-Audio, Native Instruments, IK Multimedia, PVDJ, PK Graphics, Ableton, The DubHouse, Propellerheads, Technics, FreeFloat, The Church, PCDJ and every DJ who entered this year's event thank you. From the sheer number of quality mixes, we can tell you that dance music is thriving in the United States. The amount of outstanding talent and creativity really blew us away, and every DJ who's putting their heart, mind and soul behind the music is a winner. John Digweed has made his decision and the winner is...
News Archives



Digihear? Stories: January 2005
Digihear? Stories: December 2004
Digihear? Stories: November 2004
Digihear? Stories: October 2004
Digihear? Stories: September 2004
Digihear? Stories: August 2004
Digihear? Stories: July 2004
Digihear? Stories: June 2004