CD Spotlight




ARTiFACT: Proof of existence in an evolving world. An ode to preservation and change. The 20 songs on ARTiFACT reflect a songwriting style that approaches composition through what can best be described as sound sculpture, providing a perfect balance to STS9's unique approach to live performance and improvisation with the hooks and melodies of traditional song structures. LISTEN!


Digital Spotlight



Soaring melodies fuel a music time machine launching the listener to the top of a world yet discovered. Reminiscent of the early works of Sasha and BT, My Piano's uplifting melody, combined with a funky, asymmetrical bass line creates a progressive, feel-good vibe on the floor while providing a memorable hook to take home until you next adventure in club land. LISTEN!


Vinyl Spotlight




Killer Progressive Tribal House from Spain's BeatFreak Recordings. Dark Iberican beast, dense pulsing basslines, it doesn't get much better than this Black Magic! LISTEN!




January 6, 2005
../ NAMM Rumor Mill On Puree
>>> Updated
Before every International Music Products Association (NAMM) show, rumors abound about new products the major manufacturers are set to debut. This year is no different. We break down the top rumors so that you can decide what's real and what's just a Photoshop figment of someone's imagination.
Korg



Korg, who's hasn't contributed much to the synthesizer market in recent years, is rumored to be debuting a new keyboard at NAMM. Clearly, this is much more than just sticking a tube in one of their old synths and calling it a "breakthrough." Korg is even going so far as to hype the synth on the Korg homepage. Here's a spy shot of the new synth that has been dubbed "The Oasis or Oasys"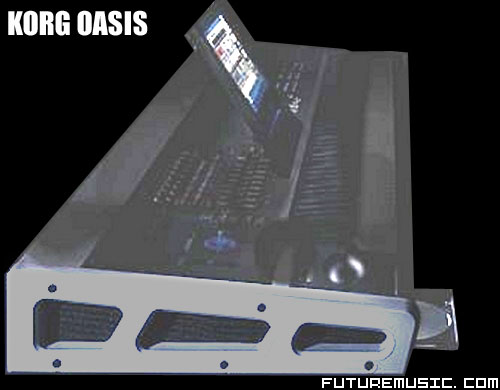 Korg Oasis

The other Korg gossip is about a Triton Softsynth VSTi plug-in. While this might be exciting to exactly six people, it is not something that's going to raise a lot of eyebrows at the show. Here's a picture: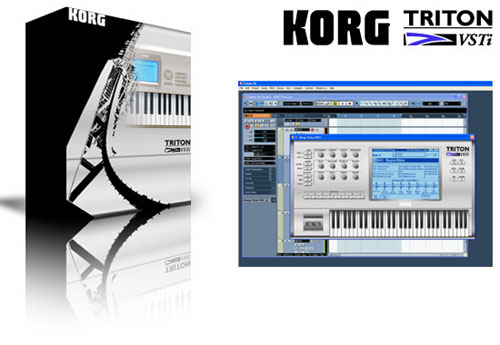 Korg Triton VSTi Softsynth

Survey Says?!!



Korg Oasis/Oasys:


Korg Triton VSTi:
(But who cares??)


Roland



A picture of the Roland "Zeus" has recently surfaced that looks like a cross between a JD-800, a TR-808, and a Jupiter-8. This mammoth keyboard is said to have 32 voices, 2 VCO's, HPF, VCA, 2 LFO's and three envelopes per patch. It includes a 16 track MIDI sequencer, Vari-phrase, COSM, dozens of motorized faders, and a toilet seat. This is really just a fantasy made possible through the genius of Adobe's Photoshop. The cost alone of the dozens of motorized faders would send the price beyond Trump's bank account. In other words, no F-ing way. Here's a picture: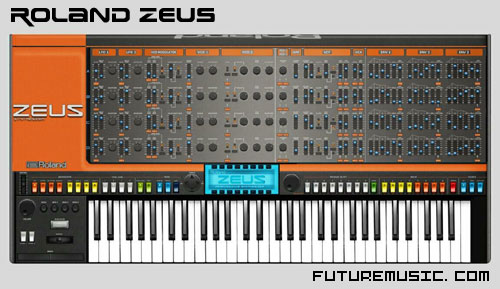 Roland Zeus

Other Roland buzz targets the GrooveBox line. However, Roland recently dropped the SP-606, the baby brother of the MC-909, so this could just be some leftover natter swirling around in the Internet ether. We'd personally would like to see a rack version of the underrated V-Synth, or at least a Jupiter Card for the keyboard version.
Survey Says?!!



Roland Zeus:



New Roland Groovebox:



New Roland V-Synth Action:
(Please, please, please...)


Moog



A new polyphonic Moog synth has been on every keyboardist's mind since Bob and company came out with the Voyager. Although, I'm sure this is something that the company has thought a lot about, the possibility is pretty slim for this year's show.
Survey Says?!!



Moog Poly:



>>> Update: Moog Music just introduced a rack-mounted version of the Minimoog Voyager

Alesis



There's been plenty of speculation about Fusion, a new Alesis workstation, after quotes from Chairman Jack O'Donnell surfaced regarding a new synth. Alesis recently announced the Photon line of MIDI controllers to compete with M-Audio's very profitable 2 octave Ozone, Oxygen8 and O2 products. Something about the idea of a new Alesis Workstation feels solid...
Survey Says?!!



Alesis Workstation:

Native Instruments



Nothing concrete has been heard about NI, but the revision cycle has these two products due for an upgrade: Traktor and Kontakt. With the release of FinalScratch2, it seems likely that Native Instruments would rock the DJ world with a substantial upgrade for Traktor. The product has come up wanting in a number of areas and has had some serious competition from Serrato's Digital DJ Rig. A new version of Kontakt would definitely have their current users salivating. A new rumor that has surfaced is about a new Native Instruments Analog Synth emulator. NI is due for another virtual vintage synth offering, and NAMM would be the quintessential opportunity for something in this product category.
Survey Says?!!



Traktor 3:


Kontakt 2:
(More shameless begging...)
New Virtual Vintage Synth:


Yamaha/Steinberg



Some speculation about a new Yamaha/Steinberg/mLAN offering has been bantered about, but it's way too soon for them to actually show off a real product.
Survey Says?!!



New Yamaha/Steinberg Product:


Advertise on Futuremusic.com! | Privacy Policy | Employment Opportunities | Contact Us
Copyright © 2004 Futuremusic® All Rights Reserved.





As the name correctly implies, Experiments In Sound, is Futuremusic's latest endeavor for pushing electronic music technology to the very edge of what's possible. Experiments In Sound grew out of Futuremusic's avant-garde events in New York City that featured DJ's taking mixing and live sound reinforcement to a whole new level with the very latest gear and software. Be the first to hear about Experiments In Sound by joining Futuremusic Direct.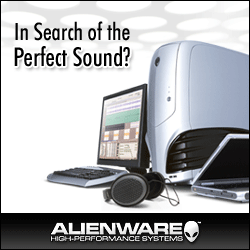 Part of Experiments In Sound, TestDrive will feature the lab results of our DJ Experiments so that everyone can get in on the action. Take the latest electronic music releases, mix vigorously with bleeding-edge DJ technology in a large beeker, and then cook the hell out of it! Be the first to hear about TestDrive by joining Futuremusic Direct.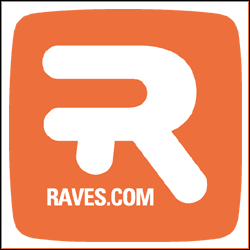 Futuremusic wants to thank everyone who participated in The Next Big Thing 2004. John Digweed, Beatport, Alienware, M-Audio, Native Instruments, IK Multimedia, PVDJ, PK Graphics, Ableton, The DubHouse, Propellerheads, Technics, FreeFloat, The Church, PCDJ and every DJ who entered this year's event thank you. From the sheer number of quality mixes, we can tell you that dance music is thriving in the United States. The amount of outstanding talent and creativity really blew us away, and every DJ who's putting their heart, mind and soul behind the music is a winner. John Digweed has made his decision and the winner is...
News Archives



Digihear? Stories: December 2004
Digihear? Stories: November 2004
Digihear? Stories: October 2004
Digihear? Stories: September 2004
Digihear? Stories: August 2004
Digihear? Stories: July 2004
Digihear? Stories: June 2004