CD Spotlight




ARTiFACT: Proof of existence in an evolving world. An ode to preservation and change. The 20 songs on ARTiFACT reflect a songwriting style that approaches composition through what can best be described as sound sculpture, providing a perfect balance to STS9's unique approach to live performance and improvisation with the hooks and melodies of traditional song structures. LISTEN!


Digital Spotlight



Soaring melodies fuel a music time machine launching the listener to the top of a world yet discovered. Reminiscent of the early works of Sasha and BT, My Piano's uplifting melody, combined with a funky, asymmetrical bass line creates a progressive, feel-good vibe on the floor while providing a memorable hook to take home until you next adventure in club land. LISTEN!


Vinyl Spotlight




Killer Progressive Tribal House from Spain's BeatFreak Recordings. Dark Iberican beast, dense pulsing basslines, it doesn't get much better than this Black Magic! LISTEN!




February 3, 2005
../ 2005 NAMM Report: Gemini
"Where's the Bimbos?" This was the first thing we asked when entering Gemini's very modern-looking display. A very enthusiastic rep, Louis Dorio, informed us that Gemini is in the midst of rebranding their company as a sophisticated DJ product manufacturer. They certainly have their work cut out for them.

For years, Gemini have been known to NAMM show attendees as having the most dime store hooker-esque, LitBim's in the industry. (LitBim's, short for Literature Bimbos, are female "models" hired to hand out product literature and attract horny, married Midwesterners to the booth -Ed.) Considering some of the girls at the guitar manufacturer's booths, that was quite a feat. However, this year was very different.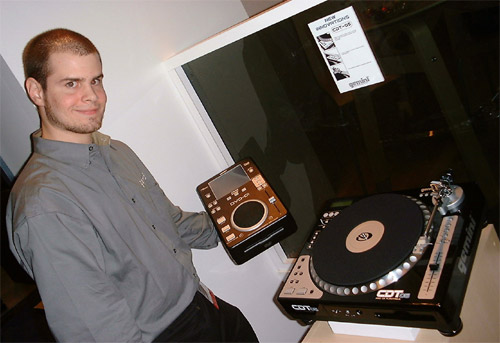 Louis Dorio proudly displaying Gemini's yet to be named DVD player and the CDT-05

Gone were the scantily clad females and the Long Island Guido vibe. Their former display was completely replaced by a brightly lit, white booth with a very clean design aesthetic showcasing their new products. Louis was most proud of their "vaporware" (vaporware: non-working prototypes -Ed.): A combination turntable and CD player, dubbed the CDT-05, and a non-scratchable DVD player. The combo unit is a good idea and exactly what the Numark CDX should have been. The non-scratching DVD player is less interesting except for the fact that Gemini wants to bring it to market for under $500 dollars.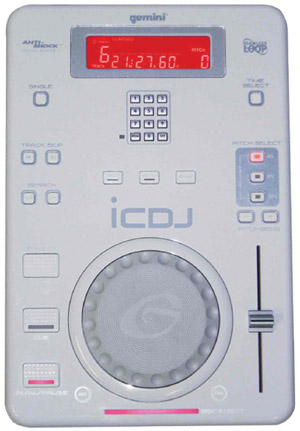 Two of Gemini's other products caught our eye. The iCDJ looks like the bastard child of a CD turntable and an iPod. Cast in all white with an amber LCD display the deck is great looking and should be very attractive to the female DJ crowd. The new 2 channel PMX series mixer has a kick-ass DSP controlled resonant filter that can be synced to tempo and has three user-defined preset storage locations. Unlike other mixers with filter effects, there are two independent filters - one for each channel. This allows for some truly creative filter mixing; something the French should go fondue over...
www.geminidj.com

>>> Next: Alesis
< NAMM 2005 Index >

Advertise on Futuremusic.com! | Privacy Policy | Employment Opportunities | Contact Us
Copyright © 2005 Futuremusic® All Rights Reserved.





As the name correctly implies, Experiments In Sound, is Futuremusic's latest endeavor for pushing electronic music technology to the very edge of what's possible. Experiments In Sound grew out of Futuremusic's avant-garde events in New York City that featured DJ's taking mixing and live sound reinforcement to a whole new level with the very latest gear and software. Be the first to hear about Experiments In Sound by joining Futuremusic Direct.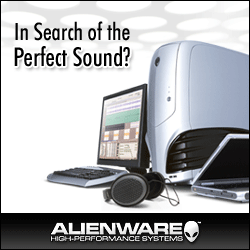 Part of Experiments In Sound, TestDrive will feature the lab results of our DJ Experiments so that everyone can get in on the action. Take the latest electronic music releases, mix vigorously with bleeding-edge DJ technology in a large beeker, and then cook the hell out of it! Be the first to hear about TestDrive by joining Futuremusic Direct.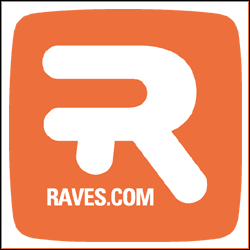 Futuremusic wants to thank everyone who participated in The Next Big Thing 2004. John Digweed, Beatport, Alienware, M-Audio, Native Instruments, IK Multimedia, PVDJ, PK Graphics, Ableton, The DubHouse, Propellerheads, Technics, FreeFloat, The Church, PCDJ and every DJ who entered this year's event thank you. From the sheer number of quality mixes, we can tell you that dance music is thriving in the United States. The amount of outstanding talent and creativity really blew us away, and every DJ who's putting their heart, mind and soul behind the music is a winner. John Digweed has made his decision and the winner is...
News Archives



Digihear? Stories: January 2005
Digihear? Stories: December 2004
Digihear? Stories: November 2004
Digihear? Stories: October 2004
Digihear? Stories: September 2004
Digihear? Stories: August 2004
Digihear? Stories: July 2004
Digihear? Stories: June 2004