CD Spotlight




ARTiFACT: Proof of existence in an evolving world. An ode to preservation and change. The 20 songs on ARTiFACT reflect a songwriting style that approaches composition through what can best be described as sound sculpture, providing a perfect balance to STS9's unique approach to live performance and improvisation with the hooks and melodies of traditional song structures. LISTEN!


Digital Spotlight



Soaring melodies fuel a music time machine launching the listener to the top of a world yet discovered. Reminiscent of the early works of Sasha and BT, My Piano's uplifting melody, combined with a funky, asymmetrical bass line creates a progressive, feel-good vibe on the floor while providing a memorable hook to take home until you next adventure in club land. LISTEN!


Vinyl Spotlight




Killer Progressive Tribal House from Spain's BeatFreak Recordings. Dark Iberican beast, dense pulsing basslines, it doesn't get much better than this Black Magic! LISTEN!




February 3, 2005
../ 2005 NAMM Report: Atomix Productions
Atomix Productions had a small booth that was pitching their Virtual DJ mixing software for the PC. Now up to version 2.05, Virtual DJ has a vibrant underground following and can be used with timecoded records, USB controllers or just the software. The software is very easy to use and features the best visual indicator of any soft mixer that we've encountered. Instead of strictly utilizing the song's waveform as a visual indicator for beat matching, like Native Instrument's Traktor, Virtual DJ focuses on the transients. Each track's transients are color coded, red or nuclear green, and superimposed on the same scrolling marquee. Underneath are two lines depicting each source with single blocks representing the down beats. To beat match you simply line up the blocks and watch the transient illustration to make sure the sonic signatures match up. It's that easy. Except for the visual indicator mentioned above, the graphics are a little hokey, with rotating turntables, and tone arms that drop down on the records when the Play button is toggled. Luckily, Atomix included the facility for the look to be customized with "Skins" - and several are available for download on their site.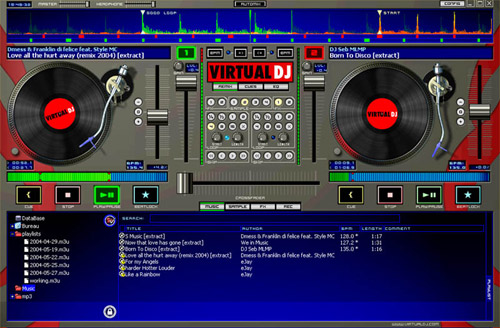 The ease-of-use philosophy of Atomix also translates to Virtual DJs feature set with automatic beat matching, level matching, and pitch matching. If you need to take a bathroom break, just set Virtual DJ in automatic mixing mode and the software will DJ for you until you return. Definitely worth a look. Virtual DJ is available for $115.
www.virtualdj.com

>>> Next: Stanton
< NAMM 2005 Index >

Advertise on Futuremusic.com! | Privacy Policy | Employment Opportunities | Contact Us
Copyright © 2005 Futuremusic® All Rights Reserved.





As the name correctly implies, Experiments In Sound, is Futuremusic's latest endeavor for pushing electronic music technology to the very edge of what's possible. Experiments In Sound grew out of Futuremusic's avant-garde events in New York City that featured DJ's taking mixing and live sound reinforcement to a whole new level with the very latest gear and software. Be the first to hear about Experiments In Sound by joining Futuremusic Direct.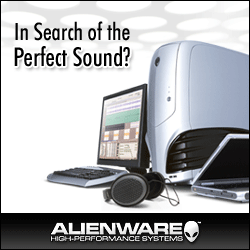 Part of Experiments In Sound, TestDrive will feature the lab results of our DJ Experiments so that everyone can get in on the action. Take the latest electronic music releases, mix vigorously with bleeding-edge DJ technology in a large beeker, and then cook the hell out of it! Be the first to hear about TestDrive by joining Futuremusic Direct.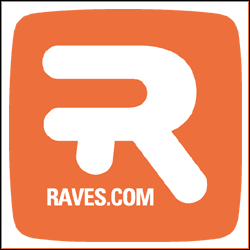 Futuremusic wants to thank everyone who participated in The Next Big Thing 2004. John Digweed, Beatport, Alienware, M-Audio, Native Instruments, IK Multimedia, PVDJ, PK Graphics, Ableton, The DubHouse, Propellerheads, Technics, FreeFloat, The Church, PCDJ and every DJ who entered this year's event thank you. From the sheer number of quality mixes, we can tell you that dance music is thriving in the United States. The amount of outstanding talent and creativity really blew us away, and every DJ who's putting their heart, mind and soul behind the music is a winner. John Digweed has made his decision and the winner is...
News Archives



Digihear? Stories: January 2005
Digihear? Stories: December 2004
Digihear? Stories: November 2004
Digihear? Stories: October 2004
Digihear? Stories: September 2004
Digihear? Stories: August 2004
Digihear? Stories: July 2004
Digihear? Stories: June 2004