CD Spotlight




ARTiFACT: Proof of existence in an evolving world. An ode to preservation and change. The 20 songs on ARTiFACT reflect a songwriting style that approaches composition through what can best be described as sound sculpture, providing a perfect balance to STS9's unique approach to live performance and improvisation with the hooks and melodies of traditional song structures. LISTEN!


Digital Spotlight



Soaring melodies fuel a music time machine launching the listener to the top of a world yet discovered. Reminiscent of the early works of Sasha and BT, My Piano's uplifting melody, combined with a funky, asymmetrical bass line creates a progressive, feel-good vibe on the floor while providing a memorable hook to take home until you next adventure in club land. LISTEN!


Vinyl Spotlight




Killer Progressive Tribal House from Spain's BeatFreak Recordings. Dark Iberican beast, dense pulsing basslines, it doesn't get much better than this Black Magic! LISTEN!




February 3, 2005
../ 2005 NAMM Report: Ableton
Ableton announced the release of their own soft synth, Operator, designed to be used specifically with Live 4, Ableton's award-winning real-time music production platform. Operator brings an eclectic spectrum of sonic possibilities and musical inspiration to Ableton Live users. Ableton's Robert Henke explains, "Our aim was to create a truly unique and inspiring instrument that combined the sonic richness and character of hardware synthesizers with the power of Ableton Live. By integrating Operator with Live, we were able to give users the flexibility and power of clip envelopes, hands-on control and zero latency."





The core of Operator's voice architecture consists of four oscillators and a resonant multimode filter. This setup allows for both subtractive and frequency modulation (FM) synthesis. In addition to a wide selection of sine waveforms, which faithfully emulate the aliasing artifacts of classic hardware FM synthesizers, each of Operator's oscillators can also generate saw, square, and triangle waveforms, as well as noise. Each oscillator can either deliver audio signals to the output or modulate other oscillators. Following Live's refreshing design philosophy, Operator is powerful without hogging screen real estate. Every parameter of Operator can be automated or remote-controlled via MIDI, allowing you to get completely hands on with an external controller. To purchase or try Operator, simply download the 4.1 update of Live from the Ableton website. An activation code for Operator can be purchased online for $149.
www.ableton.com

>>> Next: Atomix Productions
< NAMM 2005 Index >

Advertise on Futuremusic.com! | Privacy Policy | Employment Opportunities | Contact Us
Copyright © 2005 Futuremusic® All Rights Reserved.





As the name correctly implies, Experiments In Sound, is Futuremusic's latest endeavor for pushing electronic music technology to the very edge of what's possible. Experiments In Sound grew out of Futuremusic's avant-garde events in New York City that featured DJ's taking mixing and live sound reinforcement to a whole new level with the very latest gear and software. Be the first to hear about Experiments In Sound by joining Futuremusic Direct.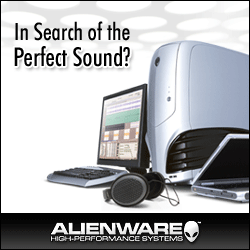 Part of Experiments In Sound, TestDrive will feature the lab results of our DJ Experiments so that everyone can get in on the action. Take the latest electronic music releases, mix vigorously with bleeding-edge DJ technology in a large beeker, and then cook the hell out of it! Be the first to hear about TestDrive by joining Futuremusic Direct.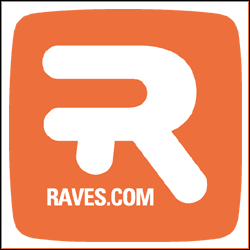 Futuremusic wants to thank everyone who participated in The Next Big Thing 2004. John Digweed, Beatport, Alienware, M-Audio, Native Instruments, IK Multimedia, PVDJ, PK Graphics, Ableton, The DubHouse, Propellerheads, Technics, FreeFloat, The Church, PCDJ and every DJ who entered this year's event thank you. From the sheer number of quality mixes, we can tell you that dance music is thriving in the United States. The amount of outstanding talent and creativity really blew us away, and every DJ who's putting their heart, mind and soul behind the music is a winner. John Digweed has made his decision and the winner is...
News Archives



Digihear? Stories: January 2005
Digihear? Stories: December 2004
Digihear? Stories: November 2004
Digihear? Stories: October 2004
Digihear? Stories: September 2004
Digihear? Stories: August 2004
Digihear? Stories: July 2004
Digihear? Stories: June 2004