CD Spotlight




Amon Tobin throws it down for the Splinter Cell: Chaos Theory soundtrack. The music is provocative and challenging while still being groovy enough to get your head nodding. Tobin's production quality is miles ahead of his peers. Spring for the DVD-A release produced by Bobby Owsinski for true mind blowing chaos. LISTEN!


Digital Spotlight




High Fidelity tweaks it out for the new Oryx label with his new download Girls. Seems like he might of gotten stood up at the Jr. High School Prom. LISTEN!


Vinyl Spotlight




Killer Progressive Tribal House from Spain's BeatFreak Recordings. Dark Iberican beast, dense pulsing basslines, it doesn't get much better than this Black Magic! LISTEN!





June 2, 2005
../ Yahoo To Launch Music Search Engine
Yahoo, Inc. is currently putting the finishing touches on a music specific search engine that will let users look for downloadable songs, music streams and other music data.

The Sunnyvale, California-based concern intends to launch the new search utility by September after months of development. Users will be able to search for a particular artist and then receive results for album reviews, concert listing, band member bios, as well as all available songs for download on Yahoo Music and elsewhere. The music engine will then deliver keyword related advertisements to the search results allowing marketers to pinpoint their target audience.

Music continues to be a major area of interest for Yahoo who recently purchased MusicMatch and plans to debut another music download service that more closely resembles industry-leader Apple's iTunes. Yahoo plans to leverage its heavy traffic to populate these new offerings and expand its music services into its Yahoo Instant Messenger.

With Internet users accumulating thousands of MP3s on their hard drives, it's clear to Yahoo that a unified search utility would be useful for quickly finding a particular song or music-related information. By developing this engine, Yahoo will also be able to attract visitors from outside its core network who want access to this valuable music database.

The music search engine follows the recent launch of a video search facility that Yahoo has labeled a tremendous success. However, several critics of Yahoo have argued that they haven't developed a cohesive music strategy. Looking at their moves, Yahoo's entertainment tactics do seem to be more of a carpet-bombing strategy instead of laser-guided munitions. That said, Yahoo has recently consolidated all its entertainment related businesses into their Santa Monica office, so that all music and video departments are centralized.

The Future: A music-oriented search engine, seeded with Yahoo's own MusicMatch offerings and related services is long overdue. Search is Yahoo's core competency. For them to take such a long time after acquiring MusicMatch to launch such a service does lend weight to the argument that they don't have a true vision for online music.










Advertise on Futuremusic.com! | Privacy Policy | Employment Opportunities | Contact Us
Copyright © 2005 Futuremusic® All Rights Reserved.





As the name correctly implies, Experiments In Sound, is Futuremusic's latest endeavor for pushing electronic music technology to the very edge of what's possible. Experiments In Sound grew out of Futuremusic's avant-garde events in New York City that featured DJ's taking mixing and live sound reinforcement to a whole new level with the very latest gear and software.

Now Experiments In Sound has become The Ultimate Mix Contest...

After the tremendous success of our groundbreaking The Next Big Thing DJ Contest, Futuremusic has decided to once again create a new paradigm...
Learn more about Experiments In Sound!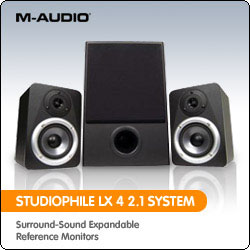 Futuremusic wants to thank everyone who participated in The Next Big Thing 2004. John Digweed, Beatport, Alienware, M-Audio, Native Instruments, IK Multimedia, PVDJ, PK Graphics, Ableton, The DubHouse, Propellerheads, Technics, FreeFloat, The Church, PCDJ and every DJ who entered this year's event thank you. From the sheer number of quality mixes, we can tell you that dance music is thriving in the United States. The amount of outstanding talent and creativity really blew us away, and every DJ who's putting their heart, mind and soul behind the music is a winner. John Digweed has made his decision and the winner is...
Think you got skills?? Then start practicing! The Next Big Thing 2005 will kick off at the end of the summer!!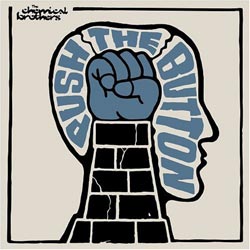 News Archives



Digihear? Stories: May 2005
Digihear? Stories: April 2005
Digihear? Stories: March 2005
Digihear? Stories: February 2005
Digihear? Stories: January 2005
Digihear? Stories: December 2004
Digihear? Stories: November 2004
Digihear? Stories: October 2004
Digihear? Stories: September 2004
Digihear? Stories: August 2004
Digihear? Stories: July 2004
Digihear? Stories: June 2004