CD Spotlight




Suphala, along with an impressive array of collaborators including Norah Jones, Veron Reid and the very talented violinist Mazz Swift, wrote and produced all of the tracks on The Now. Suphala, a tabla goddess, artist, composer, and producer who's debut is a modern, otherworldly, sensual, cinematic, high-tech, and timeless. LISTEN!


Digital Spotlight



Soaring melodies fuel a music time machine launching the listener to the top of a world yet discovered. Reminiscent of the early works of Sasha and BT, My Piano's uplifting melody, combined with a funky, asymmetrical bass line creates a progressive, feel-good vibe on the floor while providing a memorable hook to take home until you next adventure in club land. LISTEN!


Vinyl Spotlight




Killer Progressive Tribal House from Spain's BeatFreak Recordings. Dark Iberican beast, dense pulsing basslines, it doesn't get much better than this Black Magic! LISTEN!




May 10, 2005
../ New Yahoo Music Unlimited Announced
Yahoo's subscription music service is only $6.99 per month

Yahoo announced it's new Yahoo Music Unlimited with a monthly subscription fee that vastly undercuts its competition. The new service will initially offer a million songs from all major labels latest releases and back catalog. An annual subscription is $60.

The move heats up the subscription service space which industry leader Apple feels is a losing proposition due to this type of competitive cost cutting. Yahoo's main rivals include RealNetwork's Rhapsody and Napster which both charge $179 for an annual subscription.

Yahoo Music Unlimited is completely separate from Yahoo's recent acquisition of the MusicMatch subscription and download service which cost them $160 million dollars last year. The key difference is portability. Yahoo Music Unlimited allows subscribers to transfer songs to ten portable music devices that utilize Microsoft's WMA digital music format whereas Musicmatch does not allow portability. Yahoo lowered the subscription price of Musicmatch to $6.99. Debuting a very similar model is not the most savvy of business moves for Yahoo since the services have the potential to not only confuse Yahoo's visitors, but also cannibalize each other's customers.

The new service and price point will not have an immediate impact on the online music space. "What you have to realize is that we are still in the nascent stages of the online music business. Download and music subscription services only account for about 2-3% of overall music sales," states Futuremusic's Dan Brotman.

It's not apparent if the $6.99 per month is introductory pricing or a new price point, and Yahoo hasn't ruled out increasing the fee. However, as the Web's most trafficked web site, Yahoo brings considerable marketing muscle to the table. Its substantial power gives it a considerable advantage over its opponents and this should not be taken lightly.

The Future: Clearly Yahoo must merge Musicmatch with Yahoo Music Unlimited to create a unified offering. Besides Yahoo Music Unlimited's rumored buggy software, this is the biggest impediment to their online music strategy..










Advertise on Futuremusic.com! | Privacy Policy | Employment Opportunities | Contact Us
Copyright © 2005 Futuremusic® All Rights Reserved.





As the name correctly implies, Experiments In Sound, is Futuremusic's latest endeavor for pushing electronic music technology to the very edge of what's possible. Experiments In Sound grew out of Futuremusic's avant-garde events in New York City that featured DJ's taking mixing and live sound reinforcement to a whole new level with the very latest gear and software.

Now Experiments In Sound has become The Ultimate Mix Contest...

After the tremendous success of our groundbreaking The Next Big Thing DJ Contest, Futuremusic has decided to once again create a new paradigm...
Learn more about Experiments In Sound!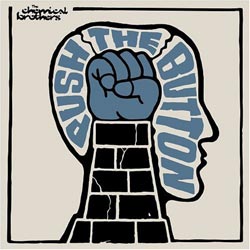 Part of Experiments In Sound, TestDrive will feature the lab results of our DJ Experiments so that everyone can get in on the action. Take the latest electronic music releases, mix vigorously with bleeding-edge DJ technology in a large beeker, and then cook the hell out of it! Be the first to hear about TestDrive by joining Futuremusic Direct.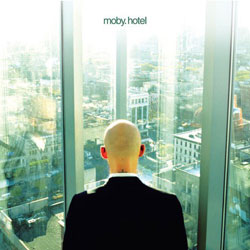 Futuremusic wants to thank everyone who participated in The Next Big Thing 2004. John Digweed, Beatport, Alienware, M-Audio, Native Instruments, IK Multimedia, PVDJ, PK Graphics, Ableton, The DubHouse, Propellerheads, Technics, FreeFloat, The Church, PCDJ and every DJ who entered this year's event thank you. From the sheer number of quality mixes, we can tell you that dance music is thriving in the United States. The amount of outstanding talent and creativity really blew us away, and every DJ who's putting their heart, mind and soul behind the music is a winner. John Digweed has made his decision and the winner is...
Think you got skills?? Then start practicing! The Next Big Thing 2005 will kick off at the end of the summer!!
News Archives



Digihear? Stories: April 2005
Digihear? Stories: March 2005
Digihear? Stories: February 2005
Digihear? Stories: January 2005
Digihear? Stories: December 2004
Digihear? Stories: November 2004
Digihear? Stories: October 2004
Digihear? Stories: September 2004
Digihear? Stories: August 2004
Digihear? Stories: July 2004
Digihear? Stories: June 2004