CD Spotlight



Together with Fabric Records, John presents Fabric 20, featuring tracks and remixes by Pete Moss, Martin Solveig, Angel Alanis, Michael Mayer, DJ Rasoul, Josh Wink, Slam, and many more. LISTEN!


Digital Spotlight



Soaring melodies fuel a music time machine launching the listener to the top of a world yet discovered. Reminiscent of the early works of Sasha and BT, My Piano's uplifting melody, combined with a funky, asymmetrical bass line creates a progressive, feel-good vibe on the floor while providing a memorable hook to take home until you next adventure in club land. LISTEN!


Vinyl Spotlight




Killer Progressive Tribal House from Spain's BeatFreak Recordings. Dark Iberican beast, dense pulsing basslines, it doesn't get much better than this Black Magic! LISTEN!




April 11, 2005
../ The 2005 Winter Music Conference Report
The Low Down on the Down Low
Sleep deprivation can really free the mind. I've slept about 8 hours total in the past three days, subsisting on house music, Red bull vodkas, various flavors of beef jerky, and the unrelenting fear that if I stayed in one place too long, I would miss the one track that would carry me through 'till next year, when I'll inevitably start the process all over again. So I move around a lot. And this takes considerable skill. It used to be that you could easily get around Miami in cabs or by bumming rides in the back of pickups with various tribes of illegal aliens, but that hasn't been the case for years. Spring Breakers, Hipster Idiots, and any shuckster looking to cash in on some aspect of the Dance music industry descends upon Miami for the Winter Music Conference. But the faithful keep coming. They battle all the latest obstacles so they can have that one transcendent moment...
...synching to the perfect beat.
I'm heading back to the west coast via Alligator Alley, a lonely stretch of the Florida Parkway system that circumcises America's genitalia. I'm driving a real piece of American crap that I rented from Enterprise. It's a brand new Dodge Stratus and I can't even begin to tell you how lame it is, but it was the only way that I could be at two different locations simultaneously and stay one step ahead of the lions who were constantly searching the herd of conferencers...waiting for the perfect moment to take down the injured fawn.
Now it's nothing but swamp and other vehicles going 90 miles per hour...on car and brain cruise control. I light up a Cuban and wonder why the conference feels like it happens so fast and so slow at the same time.
"It's All Gone, Pete Tong"
For the last few years there's always a Dance music movie premier that some PR agency is pimping. Last year it was "Peace, Love & Beats," a film about a bunch of mildly retarded Californians who bumble through the conference bullshitting their way into the best parties while America bombs Iraq. Well executed and fun, the DV film provided a glimpse into dance music culture during this unique time. However, it was yet another hand-held, pseudo-documentary that hoped the strength of the subjects would carry it through. It works for a while with the sheer pleasure of watching the camera crew bamboozle the door people into letting them in, but that's the only part of the film where there's any conflict. Interestingly enough, those scenes were brilliantly staged, set up by the producer months in advance. Ultimately, you're cheated out of really getting to know the personalities, and thus, left wanting.
"It's All Gone, Pete Tong" is a real feature film with a narrative story about a top Ibiza DJ, Frankie Wilde, who begins to go totally deaf. It's an interesting dilemma for sure, and high-concept for the typical films that have been showcased during the conference, so I sign on. The lead actor, Paul Kaye, is excellent as Frankie Wilde. His acting is the glue that holds the predictable script together and you can't keep your eyes off him, which conveniently distracts the audience from the loose editing. The film lingers on aspects of the story that you quickly grow tired of, Wilde losing his hearing and then medicating himself with scotch and cocaine, while completely missing the romantic potential presented by his deaf-teacher love interest, and much of the conflict of rebounding from such a handicap. It even adds the Life-Sized-Bizzaro-Animal-Hallucination cliche (think Donnie Darko, to name a recent one), which you have to endure over and over and over. But you take it. Because Kaye's phlegmy performance of British DJ sensation Frankie Wilde, complete with the obligatory bad English teeth, keeps you in your seat. The third act, complete with Wilde's miraculous musical ability is far-fetched, yet expected, but you wave it off because you want the best for Frankie. Written and Directed by Michael Dowse.
Tuesday
We get in the grimy Warehouse without much drama and I'm already sweating. The place smells like feet and some drunken meathead immediately spills his overflowing drink onto my chest. The liquid, which I know will turn into Fly Paper in a matter of seconds if I don't wipe it off, drips down my cleavage and makes a beeline for my navel. Great...
I head towards the napkin dispenser. As I slice past one bugged-eyed body after another, I glance over and see Danny behind the decks with a big smile on his face. Things get a lot better after that and I let Tenaglia take me on one of his magic carpet rides. Maybe it's the humidity, maybe its the conference, but Danny Tenaglia never disappoints in Miami, and this year was no different.
My girls and I kept an eye on one another and expertly fend off a constant parade of low IQ beefcake that would suddenly appear behind you humping like a rabbit. A couple of years ago, you could just grab one of your girls and have a wet make out session, which was like covering yourself in Backwoods Off! to the bloodthirsty mosquitoes, but lately it just gets them more horny. When we stumble out, it's daylight. I slip on my shades and jump into a waiting taxi. Three doors slam shut in unison. The driver turns around. "The Beach," I say as I slump back into my seat. Tenaglia started the 20th anniversary of the Winter Music Conference off right I think to myself. Four girls riding back to South Beach in silence confirms it.
Wednesday
It's raining. Pouring really, complete with gusty winds. An umbrella is useless and a sure sign that you're an unprofessional. Miami pros know that you can't fight rain that travels sideways with an umbrella. You need extreme foul weather gear if you must travel, or you just stay put and start drinking heavily. I chose the latter. Good thing I had just made it to the Raves.com Laid party at the Leslie hotel. Static Revenger was on the decks and had just dropped his authorized remix of INXS' "Need You Tonight" -- the crowd, which had all just packed in to get out of the rain, went mental, and the party kicked into gear. Jesse Ventura, AKA the Scumfrog, took over and kept the free vibe flowing. We left to eat something that actually came on a plate.
I'm at the Raleigh Pool. I don't know how I got there, but I do know that I wish I had a bathing suit on instead of these thick cotton cargo shorts. I think that's Ben Watt spinning but I don't know for sure. The sound system is really kicking and I wander around behind the stage to check it out. Funktion-One. This is the best outdoor system I've ever heard at the conference in recent memory. Tight, punchy bass, and clean mid range with a non-biting high end...now that's what I'm talking about! I collapse into one of the lounge chairs and some chick suddenly plops down on my lap.
"Got a light?"
"You're sitting on it," I gasp recovering my breath. She leaps off and then squats in front of me in one motion. "What are you on?" I ask, reaching into my pocket.
"Music," she says bouncing and putting the cigarette to her lips.
I give her a light, cupping my hands around the flame.
My girls and I hear that the SAW Recordings party is cancelled, but we still head up there hoping for a miracle. A sign on the door offers no real explanation, and we're seriously bummed out. The SAW party is one of my favorite yearly obsessions. Satoshi Tomiie, Hector Romero and friends know how to throw one hell of a tech-house party. Everyone is real cool...there solely for the music. Scenesters with taste who aren't afraid of getting nice and sweaty. But it was not to be. We roll over the Townhouse and get a drink. Boring. We jump in a cab to meet the boys at Space for Morillo.
We get there when the front door is at DefCon One: Maximum Force Readiness. We have special passes, but we're still herded into a redundant line and made to wait. Steve Angello elbows and knees his way to the front of the line and shoves me aside. The Security Guy stops him with an extended palm into his chest. "We're playing here tonight mate!" Angello screams.
"Please wait a moment," the Security Guy offers politely.
"I'm Steve Angello, we go on in fucking fifteen minutes!" Angello declares brushing the Security Guy's hand away. For a second, I thought that the Security Guy was going to take him down. In fact, I would have added a few choice high-heels into the fracas, but the Security Guy holds it together and asks him to please wait.
"Chill out asshole, nobody is here to listen to you spin anyway," some chick states from the back of the line.
A few sympathetic caresses to the Security Guy later, we get in. The main room absolutely packed, but the upstairs and the roof are quite roomy. Morillo is banging it out in the main room and his fans are bouncing along with him to every beat. We stay a while before it just gets too uncomfortable and hit the roof to catch Seb Fontaine. His set is energetic, but he doesn't take you on much of a trip, and at 5am, that's exactly what my mind needs. Morillo comes on and delivers a rehash of his main room set to the overly stimulated crowd. He knows his fan base, and plays exactly what they want to hear. I take a breather to hit the bathroom and run into a friend who tells me that they're charging $80 to get in, and isn't that "uncool."
"Uncool??" I look at him skeptically. "No honey, that's supply and demand." He knits his brow, not getting it.
"Economics, dear...are crackheads paying 80 bucks to get in?"
"Yeah, there's still a line."
"So $80 dollars has been established as the market price. And if the crackheads are willing to pay the money, then there's nothing wrong with charging it."
"But that's just plain wrong."
"Please..."
When I saunter downstairs at 8am, I notice several cops comfortably going in and out of internal doors like they work there. One of them returns with a coffee while I'm waiting for a five-dollar bottle of water. Hmmm...coffee. Time for a breakfast run at the Porch.
Thursday
I rush to get to the Surfcomber to check out the Hop-Fu set, Kung-Fu films with the soundtrack provided by scratch DJs. Now this is a wicked concept, but I must of missed it because the crowd is filing out like a dam break and I'm hearing some weird country-ish music. Nothing, and I mean nothing will flush a dance music event like country music.
We bounce over to the OM party at Mansion and slide right in with little fanfare. Colette is on stage singing some new songs over some dub plates of her new album. Her voice sounds strong, but it doesn't leave much time for mixing and the transitions suffer. Mansion did a solid job refreshing the venue and the new sound system is a huge improvement from last year, but this was simply the wrong venue choice for the OM affair. An intimate, cozy, outdoor venue is what Marques Wyatt and Mark Farina need to really float the OM vibe and Mansion is a wrong turn. Then the Greenskeepers hit the decks and the party was over. I'm all for incorporating live instrumentation into DJ sets to push the boundaries, but I was just not picking up the Country-Western-House that they were setting down. We leave with a boatload of others who were expressing the same feeling very vocally.
Time for Howells.
B.E.D. is absolute chaos. The front door is jammed and I'm half expecting the fire department to show up at any time and shut the party down like they did last year. However, the door personnel have obviously learned a few tricks and things are tightly controlled. We make our way to the front, nod at our contact and get in with a few well-placed air kisses. Inside, the place is off the hook. Packed, hot, and thick with carbon dioxide. These places really need to figure out a way to pump in some oxygen, because I was light-headed in no time. Howells is such an infectiously positive force on the decks, that if you can't have a good time at a club with him spinning, you simply just can't have a good time, period. I think I spot his bleached-blonde manager next to the booth, so I move to the other side so I don't get sucked into that black hole. I get Danny's attention and ask him why he thinks this party is so special.
"The fact that everyone, myself especially(!), is so hyped up for it every year. Small room with the best bunch of people imaginable makes for a very special night!"
Couldn't have said it better myself.
I find just enough room to get my groove on and this keeps me going until I just can't stand up any more. I'm suddenly hungry, but the choice between food and sleep is a no-brainer and I take the most direct route back to my own B-E-D.
Friday
It's Gear Day. Time to hit the Winter Music Convention Exhibit Hall and the Remix Hotel. From the get-go the WMC organizers stated publicly that the Exhibit Hall would be completely open to anyone who wants to check it out. However, that is just not the case. No one is being admitted without a WMC registration badge. We protest, but they're not budging, so we bounce up to the Remix Hotel that is being held miles away from anything at the Eden Roc Hotel. The Remix Hotel is a great concept and really allows the manufacturers exhibiting to do some quality research by addressing the market directly. The manufacturers who embrace this concept (Mackie) gained some incredibly valuable feedback that they plan on implementing in new products or updates. Others were content to puff out their chests and look down on the DJ community like the scum sucking swine that they think we are...can't afford our product line? Sucks for you.
The layout at the Eden Roc was horrendous for several of the exhibitors. Universal Audio and EKS were sequestered in a back room that many attendees didn't even know existed, even with the Disneyland Map that they provided. From all accounts the attendance is way off from last years numbers and the Urb Showcase by the pool is a joke.
For a full overview check out our 2005 WMC Gear Report!
There are more great parties and events today then any other and it begins with a mad dash from one thing to another. The BBC Radio One party at Nikki Beach is a complete Zoo. The line snakes around the parking lot for what seems like miles and tempers run hot at the door. Savvy locals and some partiers sneak in via the side bushes, but that gets dodgy when they post a goon by the shallow wall. Inside the place is unbelievably packed. The sound system has been greatly improved since last year but it's located in the middle of everything which quickly turns moving about into a migration nightmare. Getting from one point to another takes forever and don't even think about going to the bathroom. The owners should really think about a "flow" overhaul and place the sound system at the very back of the venue (next to the beach) with the speakers facing towards the building. Great sets from Pete Tong and Donald Glaude make this the standout afternoon party of the conference.
We're running on vapor, so we go back to the Continuum for a shower and a nap. They have solid security there that only hassles you when all you want to do is go to bed. We've been rolling in there at 5am with no problems for a week now, but for some reason Adolf is looking for a cavity search. We finally sing all the right notes and get to cash in our chips. There is nothing better than a Conference nap.
Time to roll. We hit John Digweed's Bedrock party at Yuka. At this point, many of us have been somewhat disenfranchised with the relentless commercialism of the conference. John comes to the rescue with a killer free party and it's obvious he's very happy to be holding court. The vibe is great with all the progressive heads snuggled in tight while John and his label mates take everyone on a nice ride. John's a special guy and it's wonderful that even someone at his level takes his own personal time and energy to give back something to his fan base. Many would just play the biggie events and be satisfied, but Digweed sees the larger picture and he put on a brilliant showcase.
Wait, is that...
Everyone's favorite Allen & Heath rep is standing behind the decks. He's tethered to the backstage bar and we can't seem to peel him away for a chat. I see him from a distance as he shakes the last few drops from a big bottle into a glass and figure this is a good time to catch him as he exits the backstage area looking for the next open bar. Unfortunately, when I get there he's vanished...another case of Spontaneous Human Combustion? You be the judge...
We hit PorterHouse at State and this is another great love fest. Free to get in, free drinks (if you know how to ask) and a great vibe. Props to Betty at PlexiPR and Mr. Porter himself to buck the commercialism trend and do it right.
Not a lot of time left so we bounce to Cafeteria to catch the Beatfreak Records crew throw down. Beatfreak is a killer label from Madrid, if you didn't know, that consistently puts out great tracks. Unfortunately, they didn't make it for some reason. Maestro John Creamer is also on the bill, but he's nowhere to be found either, so we hit the back room. We're instantly transported into a sweaty, hip-hop video and we don't last long. It's approaching daylight and everyone's gone home except for me. I connect with Jennifer Warner and Dave Alvarado who have been sitting in front of some Cuban restaurant for the last few hours. We sashay over to the beach to watch the sun come up. I don't mind the schlep because Alvarado keeps me in hysterics the whole time. The haze prohibits a full on sunrise, but I'm kind of happy since I don't have my shades.
Saturday
Much of the conference has been taken over by the Ultra Music Festival. A thirteen-hour marathon of dance music's finest talent. Put it this way, if Miami suffered a massive earthquake, and Bayfront Park fell into the sea during the festival, the global dance music scene would pretty much have to start from scratch. Unfortunately, Ultra has come to symbolize everything that is currently wrong with the conference. Gone are the days in which the conference was about "label showcases" and "community" as John Digweed put its. Ultra is a big event about big names and even bigger money. Many of the artists featured simply can't say no to the sacks full of cash that the organizers (Clubplanet) offer. It's what you call the "Bigger Schmuck Conundrum." Are you a bigger schmuck to turn down the boatload of dollars and stand on principle, or are you a bigger schmuck to take the money and buy yourself a new piece of studio gear that you've been eyeing?? Most, if not all the talent, choose the latter and take the gig. Now if you've been in the scene for a while, hearing your favorite DJ play 6 songs during their 45 minute set is not worth the price of admission. However, if you're on spring break, enjoy listening to Moby's "Play" while you struggle to take your girlfriend's bra off, and/or and know Tiesto is not a cereal from Switzerland, then Ultra is your must have WMC ticket.
We girls need a break today, so it's either shopping or the beach. My feet scream "beach" and with Futuremusic's own Urban Rhythm playing Afro-Cuban beats with some of his fellow session players from Miami, it becomes a no-brainer. We shuffle our four tired bodies to this special spot that we've been given a map to find. The drummers are holding it down underneath this grass-roof, shanty just south of the Nikki Beach Resort. And from the first moments I hear those organic beats, I know this was the perfect call. One of the drummers opens up a cooler of Corona and offers each of us a bottle - he even produces lime wedges - a true professional. I feel like I'm in one of those Corona commercials where the camera is focused on a bottle and we zoom out to reveal a couple by the beach. In my version, the camera pulls back to disclose four exhausted New York Latinos nodding their heads in unison. The drummers are beat locked in this one rhythm that is just insane. This is the perfect way to reset my musical mind from four days of relentless dance music. Unfortunately, even though my mind says "sleep bee-atch!" my body is pulling me upward to join the two dozen other dancers getting tribal.
Tonight's M3 Sessions are off the hook. Little Louie Vega and Cirque Du Soleil have stepped up to provide a fantastic performance-art/music extravaganza. The place is full, but not packed and I find a nice sofa to chill out and contemplate the long evening ahead. I'm flying solo at M3. Everyone else went to eat, but I consumed some fast food earlier and now I have that sneaking suspicion that I'll be "paying the price" later.
A Canadian couple from Vancouver join me on the large sofa and light one up. Ever notice how damn happy Canadians are when they're in the states? I don't know if they're just ecstatic that they're not freezing their asses off, but they love it here. I enjoy Canada as well, but I don't have sunshine pouring out of every orifice of my body when I'm there...maybe I need an attitude adjustment, so I join in on the fun.
The Cirque Du Soleil show is varied and very well executed. You can tell that they must have rehearsed the routine dozens of times to make it look this effortless. Congrats to Willie Mack and the other M3 organizers who pulled this off, a fine effort.
I pick up a member of the consortium and we head downtown to Josh Wink's Ovum party at The Pawn Shop. Josh is at the door and greats us warmly. We walk in with him and are taken back by The Pawn Shop's decor. It is so UN-Miami. A trailer trash amusement park with several high-concept areas that feature an Airstream, a 747, and other fun transportation related concepts. What fun! Unfortunately, the music inside is less than inspiring, so we head outdoors to the "patio" -- basically a parking lot with couches and a sound system. To our chagrin, the music outside really sucks. And I mean bad.
I run into Dave Alvarado. "When do you go on, I can't take this much longer...." "Around three," he says with a shrug.
I move back inside hoping that a new DJ has hit the decks, but I have no such luck. Just then, some chick comes up to me and gives me a hug. I have no idea who she is, but that doesn't faze her at all. She chomps down and gets me in a Vocal Death Grip. I do whatever I can to break free, but it's no use. I feel like a fly caught in a spider web. The spider has pounced and is now using its web to spin me in a cocoon. I...must...break...free...
Josh comes by and I reach out with all my strength. He turns...
I give him the "S.O.S." sign and ask him when he's going to play.
"Around three."
Damn, that means 6am.
As much as I'd like to see him and Alvarado play, I know that this milk carton has reached its expiration date and I bounce.
I walk about 100 yards and roll into Victor Calderone's Evolve party at The Warehouse. Chus and Ceballos, some of my favorite producers, are on the decks and instantly I feel better. Solid funky, tribal house on the dark tip is just what I need. The place isn't crowded and I find a nice spot to listen to some fresh tracks. The Warehouse is a total dump. It reminds me of a frat house. Rough walls, limited seating, limited bathroom stalls, and a muddy sound system. The whole place has an unfinished feel that sucks the life out of the room. Thankfully the music is just rocking.
DJ Vibe goes on and plays a harder and darker tribal house that elevates the room. Punters start pouring in from other destinations and the place fills up nicely without getting too messy.
I'm in heaven. I text my friends who are at the Pawn Shop: "Evolve is going off." But they're not having it. Their pain threshold has been exceeded and even the chance to hear one of the best technical DJs in the land can no longer hold them tight.
My ears adjust to the weak sound system just as the music progresses to the next level. This is some of the most forward-thinking house music I've heard all conference. Unfortunately, I'm totally exhausted. Without any more quarters for the energy meter, I exit. Outside there's a crowd gathered one the street in front of Space grooving to the music spillage from the roof. This just doesn't stop.
"Taxi!"

Special Thanks to Angelina, Greg, Dan and Michael for their contributions.


Advertise on Futuremusic.com! | Privacy Policy | Employment Opportunities | Contact Us
Copyright © 2005 Futuremusic® All Rights Reserved.





As the name correctly implies, Experiments In Sound, is Futuremusic's latest endeavor for pushing electronic music technology to the very edge of what's possible. Experiments In Sound grew out of Futuremusic's avant-garde events in New York City that featured DJ's taking mixing and live sound reinforcement to a whole new level with the very latest gear and software.

Now Experiments In Sound has become The Ultimate Mix Contest...

After the tremendous success of our groundbreaking The Next Big Thing DJ Contest, Futuremusic has decided to once again create a new paradigm...
Learn more about Experiments In Sound!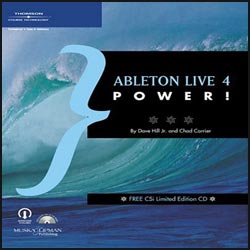 TestDrive will feature the lab results of our DJ Experiments so that everyone can get in on the action. Take the latest electronic music releases, mix vigorously with bleeding-edge DJ production technology in a large beeker, and then cook the hell out of it!
Check out our latest TestDrive of Arturia's MiniMoog V

Futuremusic wants to thank everyone who participated in The Next Big Thing 2004. John Digweed, Beatport, Alienware, M-Audio, Native Instruments, IK Multimedia, PVDJ, PK Graphics, Ableton, The DubHouse, Propellerheads, Technics, FreeFloat, The Church, PCDJ and every DJ who entered this year's event thank you. From the sheer number of quality mixes, we can tell you that dance music is thriving in the United States. The amount of outstanding talent and creativity really blew us away, and every DJ who's putting their heart, mind and soul behind the music is a winner. John Digweed has made his decision and the winner is...
Think you got skills?? Then start practicing! The Next Big Thing 2005 will kick off at the end of the summer!!
News Archives



Digihear? Stories: March 2005
Digihear? Stories: February 2005
Digihear? Stories: January 2005
Digihear? Stories: December 2004
Digihear? Stories: November 2004
Digihear? Stories: October 2004
Digihear? Stories: September 2004
Digihear? Stories: August 2004
Digihear? Stories: July 2004
Digihear? Stories: June 2004