CD Spotlight




Amon Tobin throws it down for the Splinter Cell: Chaos Theory soundtrack. The music is provocative and challenging while still being groovy enough to get your head nodding. Tobin's production quality is miles ahead of his peers. Spring for the DVD-A release produced by Bobby Owsinski for true mind blowing chaos. LISTEN!


Digital Spotlight




This driving progressive track from Brian Owen and Doug Waylo develops a nice energy as it hits the breakdown. Spooky vocal samples along with a dancing bassline combine to push the track foward and rock the early evening or sunrise set dancefloor. LISTEN!


Vinyl Spotlight




Killer Progressive Tribal House from Spain's BeatFreak Recordings. Dark Iberican beast, dense pulsing basslines, it doesn't get much better than this Black Magic! LISTEN!



July 14, 2005
../ Avalon, Formally Limelight, To Close
Avalon New York, formerly the infamous Limelight, will close on July 24, 2005 after only 2 years of continued operation. One of the club's co-owners, John Blair, will join Robbie Wooten at Spirit, another club in dire need of patrons.

Blair's other partners, John Lyons and Steve Adelman, plan to reopen the space as a concert venue in late 2005. The former Episcopalian Church was the 80's poster child of excess and decadence, but came crashing down when Michael Alig murdered a fellow club kid and then turned on owner Peter Gatien to reduce his sentence.

Limelight lay dormant until 2002 when it briefly opened as Estate, but that entity only lasted a few months. Avalon formally launched in 2003 with a bang, but hasn't been able to attract a substantial resident DJ and many promoters jumped ship after the club allegedly stiffed them on fees.

The Future: This is good news for Erick Morillo who is developing the next New York Super Club with the crew from Ultra. However, it does demonstrate New York's clubber economics - there are only so many people who are willing to shell out $25 or more bucks for a big club experience. After former NYC mayor Giuliani's campaign to eradicate NYC nightlife in 2000 ended with the closing of Twilo, Avalon jumpstarted Bloomberg's vision to create a tourist-friendly and profitable New York Club Disneyland. Soon after, several big clubs emerged in Chelsea, including Spirit and Crobar. However, only Crobar has consistently maintained a quality lineup under the guidance of Tim Bauman. Spirit should be down for the count by the end of 2005, opening up the playing field further.










Advertise on Futuremusic.com! | Privacy Policy | Employment Opportunities | Contact Us
Copyright © 2005 Futuremusic® All Rights Reserved.





As the name correctly implies, Experiments In Sound, is Futuremusic's latest endeavor for pushing electronic music technology to the very edge of what's possible. Experiments In Sound grew out of Futuremusic's avant-garde events in New York City that featured DJ's taking mixing and live sound reinforcement to a whole new level with the very latest gear and software.

Now Experiments In Sound has become The Ultimate Mix Contest...

After the tremendous success of our groundbreaking The Next Big Thing DJ Contest, Futuremusic has decided to once again create a new paradigm...
Learn more about Experiments In Sound!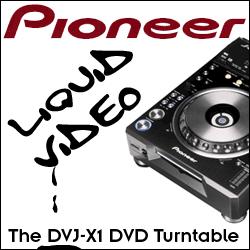 Futuremusic wants to thank everyone who participated in The Next Big Thing 2004. John Digweed, Beatport, Alienware, M-Audio, Native Instruments, IK Multimedia, PVDJ, PK Graphics, Ableton, The DubHouse, Propellerheads, Technics, FreeFloat, The Church, PCDJ and every DJ who entered this year's event thank you. From the sheer number of quality mixes, we can tell you that dance music is thriving in the United States. The amount of outstanding talent and creativity really blew us away, and every DJ who's putting their heart, mind and soul behind the music is a winner. John Digweed has made his decision and the winner is...
Think you got skills?? Then start practicing! The Next Big Thing 2005 will kick off at the end of the summer!!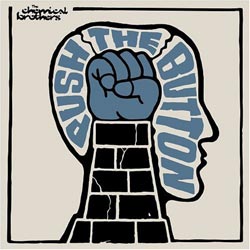 News Archives



Digihear? Stories: June 2005
Digihear? Stories: May 2005
Digihear? Stories: April 2005
Digihear? Stories: March 2005
Digihear? Stories: February 2005
Digihear? Stories: January 2005
Digihear? Stories: December 2004
Digihear? Stories: November 2004
Digihear? Stories: October 2004
Digihear? Stories: September 2004
Digihear? Stories: August 2004
Digihear? Stories: July 2004