CD Spotlight




ARTiFACT: Proof of existence in an evolving world. An ode to preservation and change. The 20 songs on ARTiFACT reflect a songwriting style that approaches composition through what can best be described as sound sculpture, providing a perfect balance to STS9's unique approach to live performance and improvisation with the hooks and melodies of traditional song structures. LISTEN!


Digital Spotlight



Soaring melodies fuel a music time machine launching the listener to the top of a world yet discovered. Reminiscent of the early works of Sasha and BT, My Piano's uplifting melody, combined with a funky, asymmetrical bass line creates a progressive, feel-good vibe on the floor while providing a memorable hook to take home until you next adventure in club land. LISTEN!


Vinyl Spotlight




Killer Progressive Tribal House from Spain's BeatFreak Recordings. Dark Iberican beast, dense pulsing basslines, it doesn't get much better than this Black Magic! LISTEN!




January 10, 2005
../ SightSound Patent Threatens Napster
SightSound Technologies filed a preliminary injunction motion on January 10, 2005 against Napster to shut down its download business due to patent infringement. Chief U.S. District Judge Donetta Ambrose, of the U.S. District Court for the Western District of Pennsylvania, has scheduled a March 3, 2005 hearing on the preliminary injunction in the wake of a patent infringement lawsuit originally filed October 8, 2004. SightSound Technologies owns several vaguely worded patents for the electronic sale of digital audio and video.

According to SightSound President and CEO Scott Sander, the companies were on the verge of finalizing an audio license in good faith when, "at the eleventh hour," Napster demanded the free inclusion of a video license, despite the fact that it does not currently sell video downloads. Probably because they felt that they were being extorted by SightSound and were hoping to be given something in return.

Napster, whose name had been synonymous with the most well-known violation of intellectual property rights, will now seek recourse from the U.S. Patent and Trademark Office, requesting a reexamination of SightSound's patents.

In 1988, SightSound Technologies Founder Arthur R. Hair invented a method and system for the electronic sale of digital audio and video recordings. In 1993 he received the first of many patents for the technology.

This is not the first case that SightSound has taken to the courts. In February 2004, SightSound settled a six-year-old patent infringement case against N2K and CDnow, subsidiaries of Bertelsmann AG, that recognized the three patents at issue in the trial as valid and enforceable. SightSound Technologies also owns Arthur Hair's patent applications filed in the field of trusted and decentralized peer-to-peer networks.

The Future: At the end of their negotiations, Napster obviously found SightSound's licensing demands to be a jagged little pill. Although, Napster faces an uphill battle against SightSound, they'll probably feel better in the end if they fought the good fight.








Advertise on Futuremusic.com! | Privacy Policy | Employment Opportunities | Contact Us
Copyright © 2004 Futuremusic® All Rights Reserved.





As the name correctly implies, Experiments In Sound, is Futuremusic's latest endeavor for pushing electronic music technology to the very edge of what's possible. Experiments In Sound grew out of Futuremusic's avant-garde events in New York City that featured DJ's taking mixing and live sound reinforcement to a whole new level with the very latest gear and software. Be the first to hear about Experiments In Sound by joining Futuremusic Direct.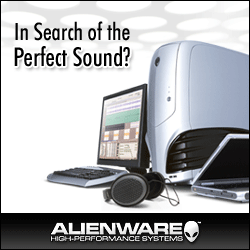 Part of Experiments In Sound, TestDrive will feature the lab results of our DJ Experiments so that everyone can get in on the action. Take the latest electronic music releases, mix vigorously with bleeding-edge DJ technology in a large beeker, and then cook the hell out of it! Be the first to hear about TestDrive by joining Futuremusic Direct.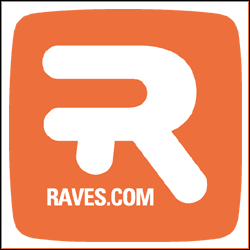 Futuremusic wants to thank everyone who participated in The Next Big Thing 2004. John Digweed, Beatport, Alienware, M-Audio, Native Instruments, IK Multimedia, PVDJ, PK Graphics, Ableton, The DubHouse, Propellerheads, Technics, FreeFloat, The Church, PCDJ and every DJ who entered this year's event thank you. From the sheer number of quality mixes, we can tell you that dance music is thriving in the United States. The amount of outstanding talent and creativity really blew us away, and every DJ who's putting their heart, mind and soul behind the music is a winner. John Digweed has made his decision and the winner is...
News Archives



Digihear? Stories: December 2004
Digihear? Stories: November 2004
Digihear? Stories: October 2004
Digihear? Stories: September 2004
Digihear? Stories: August 2004
Digihear? Stories: July 2004
Digihear? Stories: June 2004