CD Spotlight




ARTiFACT: Proof of existence in an evolving world. An ode to preservation and change. The 20 songs on ARTiFACT reflect a songwriting style that approaches composition through what can best be described as sound sculpture, providing a perfect balance to STS9's unique approach to live performance and improvisation with the hooks and melodies of traditional song structures. LISTEN!


Digital Spotlight



Soaring melodies fuel a music time machine launching the listener to the top of a world yet discovered. Reminiscent of the early works of Sasha and BT, My Piano's uplifting melody, combined with a funky, asymmetrical bass line creates a progressive, feel-good vibe on the floor while providing a memorable hook to take home until you next adventure in club land. LISTEN!


Vinyl Spotlight




Killer Progressive Tribal House from Spain's BeatFreak Recordings. Dark Iberican beast, dense pulsing basslines, it doesn't get much better than this Black Magic! LISTEN!




January 27, 2005
../ Commodore Is Back
Yeahronimo Media Ventures has acquired the rights to the nostalgic and wildly popular Commodore brand and plans to launch two new portable music players under the banner. The eVic is a 20 Gig digital music player and the Mpet II is a Flash memory music player that can also store data. The real question is whether today's younger generation remembers the groundbreaking digital media company from the 1980s, and if the brand will have currency in today's market.

"We are immensely thrilled that the newly revived Commodore brand will not only retain its superior market perception of yesteryear, but are confident our first two product offerings will follow suit," stated Mike J. Freni, President of Yeahronimo Media Ventures. "Never before has a brand and its trademarks come out of hibernation and truly reinvent itself to position competitively in an ever-evolving digital media marketplace."





The eVic 20GB Music Box will have 20 GB of storage space for music tracks in the WAV, MP3, WMA and OGG formats. The eVic includes high quality headphones and a small docking station for audio/visual peripherals. Additional features include: buffered anti-shock audio, a photo bank for digital cameras, a data bank for data and music files (the eVic can double as a removable storage device for both Mac and PC), and a digital music/voice recorder.
The Mpet II Data and Music Player is available in 256MB or 512MB memory incarnations. This stylish data and music player comes with a digital music player, built-in FM tuner with 20 memory channels, voice recorder and external data storage. The player supports WMA (DRM compatible), MP3 and WAV files and includes a special Commodore media player tool for direct access to the Commodoreworld web site to download music tracks and games. An equalizer with six pre-settings and ID3-tag for music title information are also included.
Suggested retail pricing for the eVic is $299 and $139.00 for the Mpet II with 512 MB of memory. Both units will be available in the United States during the second quarter of 2005.
For those that never heard of Commodore, the company was originally known for offering an affordable home computer to the masses: first, launching the $300 VIC 20 color computer in 1981 and the Commodore 64, the best-selling computer in history, just one year later. In 1985, Commodore bought Amiga Inc. and introduced the world's first multimedia computer, the Amiga 1000. In addition to its staple of video games, the Commodore 64 and Amiga 1000 set the standard for cost-conscious computing throughout the 1980s. Yeahronimo Media Ventures acquired the rights to the Commodore brand from Tulip Computers NV, a Dutch computer manufacturer, who had the brand since 1997.
The Future: Just what the market needs, another digital music player. Yeahronimo is banking on the brand equity of the Commodore name, but the reality is most people buying digital music players today have probably never heard of Commodore. From the early specs the player isn't offering anything truly new and innovative to the market and is priced the same as industry leader Apple's 20 Gig iPod. This new line of music players will not make a significant impact on the market.

Advertise on Futuremusic.com! | Privacy Policy | Employment Opportunities | Contact Us
Copyright © 2004 Futuremusic® All Rights Reserved.





As the name correctly implies, Experiments In Sound, is Futuremusic's latest endeavor for pushing electronic music technology to the very edge of what's possible. Experiments In Sound grew out of Futuremusic's avant-garde events in New York City that featured DJ's taking mixing and live sound reinforcement to a whole new level with the very latest gear and software. Be the first to hear about Experiments In Sound by joining Futuremusic Direct.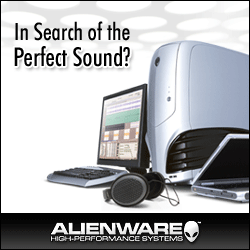 Part of Experiments In Sound, TestDrive will feature the lab results of our DJ Experiments so that everyone can get in on the action. Take the latest electronic music releases, mix vigorously with bleeding-edge DJ technology in a large beeker, and then cook the hell out of it! Be the first to hear about TestDrive by joining Futuremusic Direct.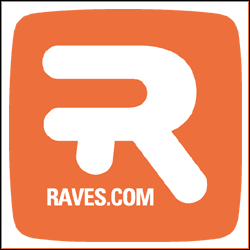 Futuremusic wants to thank everyone who participated in The Next Big Thing 2004. John Digweed, Beatport, Alienware, M-Audio, Native Instruments, IK Multimedia, PVDJ, PK Graphics, Ableton, The DubHouse, Propellerheads, Technics, FreeFloat, The Church, PCDJ and every DJ who entered this year's event thank you. From the sheer number of quality mixes, we can tell you that dance music is thriving in the United States. The amount of outstanding talent and creativity really blew us away, and every DJ who's putting their heart, mind and soul behind the music is a winner. John Digweed has made his decision and the winner is...
News Archives



Digihear? Stories: December 2004
Digihear? Stories: November 2004
Digihear? Stories: October 2004
Digihear? Stories: September 2004
Digihear? Stories: August 2004
Digihear? Stories: July 2004
Digihear? Stories: June 2004