CD Spotlight




A great selection of late-afternoon-sun dance tracks, that's perfect for channeling the patio vibe of St. Barth's. LISTEN!


Digital Spotlight



"Your Light" available from Beatport.com is the top download of the week. It has a groovy, progressive vibe with a haunting female vocal and a grinding bassline. LISTEN!


Vinyl Spotlight



La Noche Remixes by Coca & Villa Featuring Pepe Rubio, Remixes By D-Formation, Julian Poker. Another standout release from BeatFreak with heavy percussion and a Euro feel without the trash. LISTEN!





November 11, 2004
../ New Access Virus TI Line Debuts
Access Music, a German synthesizer company, announced a brand new line of their famed Virus line, dubbed TI. Three completely brand new synths, completely redesigned inside and out, will be available with a groundbreaking new technology called VirusControl that allows a host sequencer program to interact with the hardware synths as if it were a soft synth plug-in.

Of the dozens of improvements, the VirusControl will standout not only as an innovation for Access, but for hardware synthesizers the world over. This new technology, which many manufacturers have attempted and then deemed impossible with today's current technology, allows the new TI to appear as a real-time multi-channel VST/AU soft-synth with up to four mono sub mixes or two stereo pairs via USB 2.0. Access claims the low-latency connections have sample accurate timing and a delay compensation algorithm for the MIDI/Audio connection.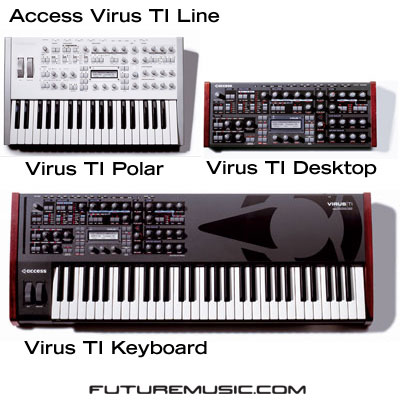 Other improvements include increased polyphony, two new oscillator types, a per-patch programmable arpeggiator, 24 bit/192kHz balanced analog and S/PDIF In/Out, as well as RemoteMode that turns the Virus knobs and sliders into a controller for hardware or software MIDI compatible devices.
The two new oscillators include HyperSaw, that can stack 9 parallel sawtooth oscillators and 9 subs into a mega sound source, and a real Wavetable oscillator which can blend wavesforms to create mutating pads, moving washes and lo-fi textures. Onboard memory as also been significantly increased with 512 RAM patches and 2048 ROM patches which are rewritable.
The all white PØLAR model is a visual stunner. The 37 key model has velocity and aftertouch, aluminum side panes and an illuminated logo on the back (like the Apple Computer logo on their laptops). It looks like something that Luke Skywalker may have jammed with when he was on the snow planet Hoth in Star Wars - The Empire Strikes Back. Just gorgeous.
The Future: Just when most hardware manufacturers have decided to discontinue most of their hardware synths, Access announces these beauties. If these units sound half as good as they look, then we'll be hearing a lot from this new TI line in the future.


Advertise on Futuremusic.com! | Privacy Policy | Employment Opportunities | Contact Us
Copyright © 2004 Futuremusic® All Rights Reserved.





As the name correctly implies, Experiments In Sound, is Futuremusic's latest endeavor for pushing electronic music technology to the very edge of what's possible. Experiments In Sound grew out of Futuremusic's avant-garde events in New York City that featured DJ's taking mixing and live sound reinforcement to a whole new level with the very latest gear and software. Be the first to hear about Experiments In Sound by joining Futuremusic Direct.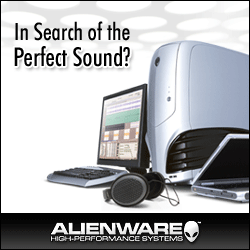 Part of Experiments In Sound, TestDrive will feature the lab results of our DJ Experiments so that everyone can get in on the action. Take the latest electronic music releases, mix vigorously with bleeding-edge DJ technology in a large beeker, and then cook the hell out of it! Be the first to hear about TestDrive by joining Futuremusic Direct.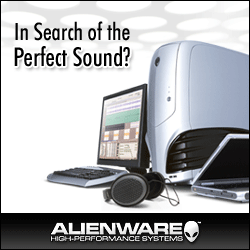 Futuremusic wants to thank everyone who participated in The Next Big Thing 2004. John Digweed, Beatport, Alienware, M-Audio, Native Instruments, IK Multimedia, PVDJ, PK Graphics, Ableton, The DubHouse, Propellerheads, Technics, FreeFloat, The Church, PCDJ and every DJ who entered this year's event thank you. From the sheer number of quality mixes, we can tell you that dance music is thriving in the United States. The amount of outstanding talent and creativity really blew us away, and every DJ who's putting their heart, mind and soul behind the music is a winner. John Digweed has made his decision and the winner is...
News Archives



Digihear? Stories: October 2004
Digihear? Stories: September 2004
Digihear? Stories: August 2004
Digihear? Stories: July 2004
Digihear? Stories: June 2004