CD Spotlight




A great selection of late-afternoon-sun dance tracks, that's perfect for channeling the patio vibe of St. Barth's. LISTEN!


Digital Spotlight



"Your Light" available from Beatport.com is the top download of the week. It has a groovy, progressive vibe with a haunting female vocal and a grinding bassline. LISTEN!


Vinyl Spotlight



La Noche Remixes by Coca & Villa Featuring Pepe Rubio, Remixes By D-Formation, Julian Poker. Another standout release from BeatFreak with heavy percussion and a Euro feel without the trash. LISTEN!





November 10, 2004
../ Sound Soap 2 Debuts From Bias Inc.
Bias Inc. has announced Sound Soap 2, a new version of their entry-level audio restoration software for $99.

The easy-to-use program has a very elegant interface and is meant to reduce noise, clicks, crackles from vinyl records, hums, rumble and electrical interference that can creep into your audio. The very economical program is the quintessential companion to anyone transferring old vinyl recordings to CD or using digital video editing software.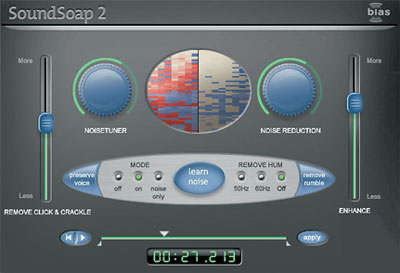 Sound Soap 2 can work as a stand-alone application, or as a fully integrated plug-in with any compatible RTAS, VST DirectX or Audio Units host program. The intuitive program has a Learn Noise button that samples a section of unwanted noise and then eliminates it effortlessly. Additional controls include an Enhance slider and a Preserve Voice button to refine the automatic noise reduction feature. Bias astutely included a Noise Only mode so that you can listen to exactly what Sound Soap 2 is eliminating to fine tune the noise reduction before you apply the processing. Nice.
If you perform any type of noise reduction to your digital audio files, then Sound Soap 2 is a steal for $99 dollars.
The Future: For version 3, we'd love to see 1) a revamped visual metaphor for sound reduction that further defines audio noise, clicks and hums, 2) some type of basic EQ, and 3) Normalization.


Advertise on Futuremusic.com! | Privacy Policy | Employment Opportunities | Contact Us
Copyright © 2004 Futuremusic® All Rights Reserved.





As the name correctly implies, Experiments In Sound, is Futuremusic's latest endeavor for pushing electronic music technology to the very edge of what's possible. Experiments In Sound grew out of Futuremusic's avant-garde events in New York City that featured DJ's taking mixing and live sound reinforcement to a whole new level with the very latest gear and software. Be the first to hear about Experiments In Sound by joining Futuremusic Direct.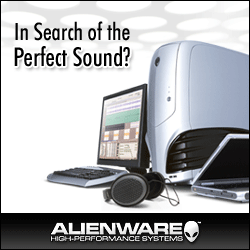 Part of Experiments In Sound, TestDrive will feature the lab results of our DJ Experiments so that everyone can get in on the action. Take the latest electronic music releases, mix vigorously with bleeding-edge DJ technology in a large beeker, and then cook the hell out of it! Be the first to hear about TestDrive by joining Futuremusic Direct.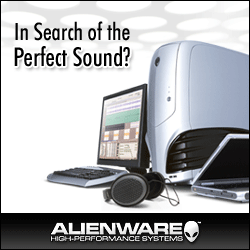 Futuremusic wants to thank everyone who participated in The Next Big Thing 2004. John Digweed, Beatport, Alienware, M-Audio, Native Instruments, IK Multimedia, PVDJ, PK Graphics, Ableton, The DubHouse, Propellerheads, Technics, FreeFloat, The Church, PCDJ and every DJ who entered this year's event thank you. From the sheer number of quality mixes, we can tell you that dance music is thriving in the United States. The amount of outstanding talent and creativity really blew us away, and every DJ who's putting their heart, mind and soul behind the music is a winner. John Digweed has made his decision and the winner is...
News Archives



Digihear? Stories: October 2004
Digihear? Stories: September 2004
Digihear? Stories: August 2004
Digihear? Stories: July 2004
Digihear? Stories: June 2004