CD Spotlight




A great selection of late-afternoon-sun dance tracks, that's perfect for channeling the patio vibe of St. Barth's. LISTEN!


Digital Spotlight



"Your Light" available from Beatport.com is the top download of the week. It has a groovy, progressive vibe with a haunting female vocal and a grinding bassline. LISTEN!


Vinyl Spotlight



La Noche Remixes by Coca & Villa Featuring Pepe Rubio, Remixes By D-Formation, Julian Poker. Another standout release from BeatFreak with heavy percussion and a Euro feel without the trash. LISTEN!





November 19, 2004
../ Mel Karmazin Announced As CEO of Sirius
Mel Karmazin, former President of Viacom, has signed a five-year contract to become Chief Executive Officer of Sirius Satellite Radio, Inc. The announcement reveals just how serious Sirius is about taking on rival XM Satellite.

The statement follows the recent announcement that Howard Stern will be joining Sirius in 2006 when his contract with Viacom's Infinity expires. However, Stern could join the satellite network earlier if Sirius can ante up the substantial early exit fee that Viacom is demanding. Stern, living up to his reputation, is trying to do his part by lambasting his superiors and Viacom daily on his highly rated morning show.

The fascinating aspect of this announcement is the fact that Karmazin has publicly condemned satellite radio for the past several years as a faulty business model. Only a few months ago he was quoted "How many people are interested in buying (Satelltie Radio) service?" What changed his mind?

Can you believe Howard Stern? Karmazin felt that Sirius' hiring of Stern was a "transforming event" and this warranted a second look at Satellite radio. In addition, Karmazin has been one of Stern's strongest supporters in his recent battles with the FCC.

The Future: Karmazin can definitely supercharge Sirius. He'll give Stern all the freedom he needs to raise the "shock jock" high (in most cases low) water mark and will focus on subscriber acquisition and partnerships.





Advertise on Futuremusic.com! | Privacy Policy | Employment Opportunities | Contact Us
Copyright © 2004 Futuremusic® All Rights Reserved.





As the name correctly implies, Experiments In Sound, is Futuremusic's latest endeavor for pushing electronic music technology to the very edge of what's possible. Experiments In Sound grew out of Futuremusic's avant-garde events in New York City that featured DJ's taking mixing and live sound reinforcement to a whole new level with the very latest gear and software. Be the first to hear about Experiments In Sound by joining Futuremusic Direct.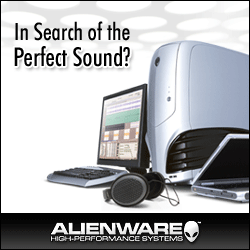 Part of Experiments In Sound, TestDrive will feature the lab results of our DJ Experiments so that everyone can get in on the action. Take the latest electronic music releases, mix vigorously with bleeding-edge DJ technology in a large beeker, and then cook the hell out of it! Be the first to hear about TestDrive by joining Futuremusic Direct.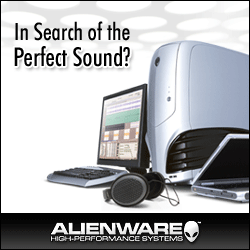 Futuremusic wants to thank everyone who participated in The Next Big Thing 2004. John Digweed, Beatport, Alienware, M-Audio, Native Instruments, IK Multimedia, PVDJ, PK Graphics, Ableton, The DubHouse, Propellerheads, Technics, FreeFloat, The Church, PCDJ and every DJ who entered this year's event thank you. From the sheer number of quality mixes, we can tell you that dance music is thriving in the United States. The amount of outstanding talent and creativity really blew us away, and every DJ who's putting their heart, mind and soul behind the music is a winner. John Digweed has made his decision and the winner is...
News Archives



Digihear? Stories: October 2004
Digihear? Stories: September 2004
Digihear? Stories: August 2004
Digihear? Stories: July 2004
Digihear? Stories: June 2004