CD Spotlight




Suphala, along with an impressive array of collaborators including Norah Jones, Veron Reid and the very talented violinist Mazz Swift, wrote and produced all of the tracks on The Now. Suphala, a tabla goddess, artist, composer, and producer who's debut is a modern, otherworldly, sensual, cinematic, high-tech, and timeless. LISTEN!


Digital Spotlight



Soaring melodies fuel a music time machine launching the listener to the top of a world yet discovered. Reminiscent of the early works of Sasha and BT, My Piano's uplifting melody, combined with a funky, asymmetrical bass line creates a progressive, feel-good vibe on the floor while providing a memorable hook to take home until you next adventure in club land. LISTEN!


Vinyl Spotlight




Killer Progressive Tribal House from Spain's BeatFreak Recordings. Dark Iberican beast, dense pulsing basslines, it doesn't get much better than this Black Magic! LISTEN!




May 11, 2005
../ BMG Buys Columbia House
The combined company will have about $1.5 billion in annual revenue and 16 million members in North America

Bertelsmann AG (BMG) announced that it has purchased Columbia House, the large membership club music and movie seller, for around $400 million. Columbia House was BMG Direct's largest competitor with 8 million members in North America. Both music clubs have battled with increased competition from new media ventures, digital downloads, subscription services and dwindling industry sales over the last couple of years.

BMG Direct was a neglected unit of BMG when former CEO Thomas Middelhoff was placing all the company's chips on digital music ventures. When those fizzled and he was ousted, Gunter Thielen, the new CEO, made resuscitating BMG Direct a top priority. He brought in Stuart Goldfarb in 2001 to put BMG on a severe diet to trim the fat. Goldfarb streamlined the division by restructuring the non-profitable sectors and cleaning the list to dump lackluster members. The Slim-Fast milkshakes worked and BMG Direct reported a profit last year in the eight-figure range.

With BMG's recommitment to its old-school publishing roots and its recent restructuring knowledge, it was time to take aim at the competition. Rumor had it that Columbia House wanted out, and BMG pounced. Another attractive facet was that Columbia House had made a big advance into DVD club sales in the past few years that rewarded them handsomely. The combined company will have about $1.5 billion in annual revenue and 16 million members in North America.

What's fascinating about the membership-based, music club business is that it's still viable. Many would think that the old-school negative sell model would have withered on the vine in the digital age, but it hasn't. Negative selling requires the members to physically return the CDs to the music club that they automatically receive every month, or else get charged. Because this scenario is way down on the to-do list of members in our time-challenged world, most don't even bother, and that's where the services cash in. So why are 16 million people enrolled?

The clubs provided a better-than-average filtering mechanism that's based on a members buying habits. Many time-strapped members like the selections proposed to them and don't have the minutes to wade through the severe multitude of music choices every month. In addition, with CDs going for $15-20 dollars a pop, the clubs are a pretty good deal.

The Future: Even though the music club model seems Jurassic in the new millennium, it is clearly very viable if run efficiently. If BMG can further refine its recommendation algorithm, then it will be rewarded with a continued loyal base. In addition, BMG will apply its cost-cutting and restructuring knowledge to Columbia House to get it in fighting shape with the goal for the combined companies to hit $100 million in annual profits..










Advertise on Futuremusic.com! | Privacy Policy | Employment Opportunities | Contact Us
Copyright © 2005 Futuremusic® All Rights Reserved.





As the name correctly implies, Experiments In Sound, is Futuremusic's latest endeavor for pushing electronic music technology to the very edge of what's possible. Experiments In Sound grew out of Futuremusic's avant-garde events in New York City that featured DJ's taking mixing and live sound reinforcement to a whole new level with the very latest gear and software.

Now Experiments In Sound has become The Ultimate Mix Contest...

After the tremendous success of our groundbreaking The Next Big Thing DJ Contest, Futuremusic has decided to once again create a new paradigm...
Learn more about Experiments In Sound!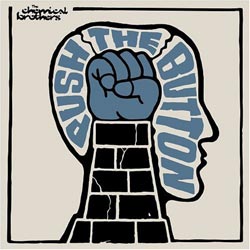 Part of Experiments In Sound, TestDrive will feature the lab results of our DJ Experiments so that everyone can get in on the action. Take the latest electronic music releases, mix vigorously with bleeding-edge DJ technology in a large beeker, and then cook the hell out of it! Be the first to hear about TestDrive by joining Futuremusic Direct.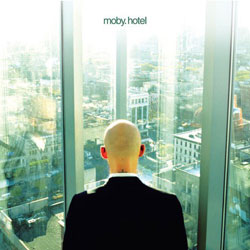 Futuremusic wants to thank everyone who participated in The Next Big Thing 2004. John Digweed, Beatport, Alienware, M-Audio, Native Instruments, IK Multimedia, PVDJ, PK Graphics, Ableton, The DubHouse, Propellerheads, Technics, FreeFloat, The Church, PCDJ and every DJ who entered this year's event thank you. From the sheer number of quality mixes, we can tell you that dance music is thriving in the United States. The amount of outstanding talent and creativity really blew us away, and every DJ who's putting their heart, mind and soul behind the music is a winner. John Digweed has made his decision and the winner is...
Think you got skills?? Then start practicing! The Next Big Thing 2005 will kick off at the end of the summer!!
News Archives



Digihear? Stories: April 2005
Digihear? Stories: March 2005
Digihear? Stories: February 2005
Digihear? Stories: January 2005
Digihear? Stories: December 2004
Digihear? Stories: November 2004
Digihear? Stories: October 2004
Digihear? Stories: September 2004
Digihear? Stories: August 2004
Digihear? Stories: July 2004
Digihear? Stories: June 2004