CD Spotlight



Together with Fabric Records, John presents Fabric 20, featuring tracks and remixes by Pete Moss, Martin Solveig, Angel Alanis, Michael Mayer, DJ Rasoul, Josh Wink, Slam, and many more. LISTEN!


Digital Spotlight



Soaring melodies fuel a music time machine launching the listener to the top of a world yet discovered. Reminiscent of the early works of Sasha and BT, My Piano's uplifting melody, combined with a funky, asymmetrical bass line creates a progressive, feel-good vibe on the floor while providing a memorable hook to take home until you next adventure in club land. LISTEN!


Vinyl Spotlight




Killer Progressive Tribal House from Spain's BeatFreak Recordings. Dark Iberican beast, dense pulsing basslines, it doesn't get much better than this Black Magic! LISTEN!




March 12, 2005
../ XM Raises Subscription Fee To Match Sirius
Satellite Radio To Compete On Content And Hardware, Not Price

XM Satellite Radio Holdings Inc. stated that it would raise its monthly subscription fee from $9.95 to $12.95 matching rival Sirius Satellite Radio Inc. In the land grab for subscribers, the two digital radio services will now compete solely on programming and hardware.

XM, which had charged extra for specialized programming such as Opie & Anthony, will now include these programs for free. XM will continue to offer a $9.95 monthly fee for subscribers who prepay for the year. XM has 151 channels of programming as opposed to Sirius' 121 and feels that it is better positioned to battle exclusively on content.

XM's move follows the recent announcement from Sirius of an exclusive, five year $107.5 million dollar deal with Nascar. Sirius will be the only broadcaster of Nascar races and events starting in 2007 when their current contract with XM expires. Interestingly, the pact will also give Sirius the right to sell advertising on its Nascar channel, a move that could anger subscribers if they decide to follow through on that opportunity.

Currently XM has more than double Sirius' 1.2 million subscribers with 3.2 million, but it has lost momentum in recent months with the binge spending by Sirius on content. Sirius now has contracts with morning radio sensation Howard Stern, the NFL, and the NBA. While XM has the pivotal Major League Baseball contract, it hasn't made any major deals in the last few months.

XM plans to spend the extra money on hardware where it holds a competitive advantage over Sirius. XM currently has a compact portable satellite player available for $349, with two more models destined to hit stores by the end of the year. Sirius has yet to debut a single portable model and their car satellite receivers cost more than XM's.

The Future: With equal subscription pricing, and some of the major sports and personality deals solidified, both satellite stations will have to dig deep in their R&D bag of tricks to find niches that will eliminate the barrier of entry to new customer acquisitions. Sirius made a bold play that could pay off big with Howard Stern, but XM has decimated Sirius on the hardware front. On the electronic music front, both companies have a solid offering of commercial content, but nothing that's really setting them apart from each other in terms of innovation and depth. Personality shows would be a great start: interviews with DJs, producers, remixers, promoters, club owners, club designers, sound system designers, etc. would certainly enhance their basic music offerings and would make for a compelling listen if executed professionally.




Advertise on Futuremusic.com! | Privacy Policy | Employment Opportunities | Contact Us
Copyright © 2004 Futuremusic® All Rights Reserved.





As the name correctly implies, Experiments In Sound, is Futuremusic's latest endeavor for pushing electronic music technology to the very edge of what's possible. Experiments In Sound grew out of Futuremusic's avant-garde events in New York City that featured DJ's taking mixing and live sound reinforcement to a whole new level with the very latest gear and software.

Now Experiments In Sound has become The Ultimate Mix Contest...

After the tremendous success of our groundbreaking The Next Big Thing DJ Contest, Futuremusic has decided to once again create a new paradigm...
Learn more about Experiments In Sound!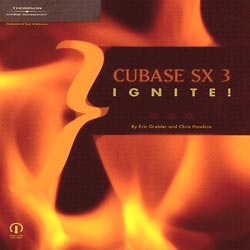 TestDrive will feature the lab results of our DJ Experiments so that everyone can get in on the action. Take the latest electronic music releases, mix vigorously with bleeding-edge DJ production technology in a large beeker, and then cook the hell out of it!
Check out our latest TestDrive of Arturia's MiniMoog V

Futuremusic wants to thank everyone who participated in The Next Big Thing 2004. John Digweed, Beatport, Alienware, M-Audio, Native Instruments, IK Multimedia, PVDJ, PK Graphics, Ableton, The DubHouse, Propellerheads, Technics, FreeFloat, The Church, PCDJ and every DJ who entered this year's event thank you. From the sheer number of quality mixes, we can tell you that dance music is thriving in the United States. The amount of outstanding talent and creativity really blew us away, and every DJ who's putting their heart, mind and soul behind the music is a winner. John Digweed has made his decision and the winner is...
Think you got skills?? Then start practicing! The Next Big Thing 2005 will kick off at the end of the summer!!
News Archives



Digihear? Stories: February 2005
Digihear? Stories: January 2005
Digihear? Stories: December 2004
Digihear? Stories: November 2004
Digihear? Stories: October 2004
Digihear? Stories: September 2004
Digihear? Stories: August 2004
Digihear? Stories: July 2004
Digihear? Stories: June 2004