CD Spotlight



Together with Fabric Records, John presents Fabric 20, featuring tracks and remixes by Pete Moss, Martin Solveig, Angel Alanis, Michael Mayer, DJ Rasoul, Josh Wink, Slam, and many more. LISTEN!


Digital Spotlight



Soaring melodies fuel a music time machine launching the listener to the top of a world yet discovered. Reminiscent of the early works of Sasha and BT, My Piano's uplifting melody, combined with a funky, asymmetrical bass line creates a progressive, feel-good vibe on the floor while providing a memorable hook to take home until you next adventure in club land. LISTEN!


Vinyl Spotlight




Killer Progressive Tribal House from Spain's BeatFreak Recordings. Dark Iberican beast, dense pulsing basslines, it doesn't get much better than this Black Magic! LISTEN!




March 25, 2005
../ Warner Plans IPO, Merger with EMI
Warner Music Group unveiled plans for a $750 million dollar public offering that will value the company at $4 billion. The planned offering for May is a huge valuation for a company that was bought by Edgar Bronfman Jr. and partners only a couple of years ago for $2.6 billion.

Although Edgar and pals have already recouped their investment via bonds and dividends, Warner is $2.6 billion dollars in debt. The filing states that the IPO windfall will be used to reduce the debt and for general operating expenses. The bulk of the cash is probably going to go to lawyers and lobbyists so that they can successfully merge with EMI.

The Future: In an industry dominated by Sony/BMG and Universal, it's obvious that Warner and EMI must merge to remain competitive. Objectively, the deal makes much more sense than the recent BMG Sony pairing since Warner is very strong in the North American market and EMI has a solid foundation overseas. Although Warner is the smallest of the four majors in terms of overall revenue it has a very strong publishing arm that holds over a million songs. Look for them to leverage this substantial asset in their negotiations with EMI.




Advertise on Futuremusic.com! | Privacy Policy | Employment Opportunities | Contact Us
Copyright © 2004 Futuremusic® All Rights Reserved.





As the name correctly implies, Experiments In Sound, is Futuremusic's latest endeavor for pushing electronic music technology to the very edge of what's possible. Experiments In Sound grew out of Futuremusic's avant-garde events in New York City that featured DJ's taking mixing and live sound reinforcement to a whole new level with the very latest gear and software.

Now Experiments In Sound has become The Ultimate Mix Contest...

After the tremendous success of our groundbreaking The Next Big Thing DJ Contest, Futuremusic has decided to once again create a new paradigm...
Learn more about Experiments In Sound!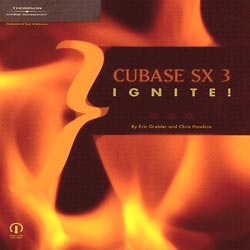 TestDrive will feature the lab results of our DJ Experiments so that everyone can get in on the action. Take the latest electronic music releases, mix vigorously with bleeding-edge DJ production technology in a large beeker, and then cook the hell out of it!
Check out our latest TestDrive of Arturia's MiniMoog V

Futuremusic wants to thank everyone who participated in The Next Big Thing 2004. John Digweed, Beatport, Alienware, M-Audio, Native Instruments, IK Multimedia, PVDJ, PK Graphics, Ableton, The DubHouse, Propellerheads, Technics, FreeFloat, The Church, PCDJ and every DJ who entered this year's event thank you. From the sheer number of quality mixes, we can tell you that dance music is thriving in the United States. The amount of outstanding talent and creativity really blew us away, and every DJ who's putting their heart, mind and soul behind the music is a winner. John Digweed has made his decision and the winner is...
Think you got skills?? Then start practicing! The Next Big Thing 2005 will kick off at the end of the summer!!
News Archives



Digihear? Stories: February 2005
Digihear? Stories: January 2005
Digihear? Stories: December 2004
Digihear? Stories: November 2004
Digihear? Stories: October 2004
Digihear? Stories: September 2004
Digihear? Stories: August 2004
Digihear? Stories: July 2004
Digihear? Stories: June 2004