CD Spotlight




For To All Things What They Need, an album that is shaped by a gentle and deep atmosphere that exudes an irresistible sensuality, A Guy Called Gerald freed himself from all musical barriers and genre fixations. The groove fundament on which his melodies rest freely varies from track to track, ignoring the common rhythmic formats. Masterly, A Guy Called Gerald fuses oriental harmony fragments with electronic sounds, combining the spoken word poetry of Ursula Rucker with a jazz beat or diving into beat-free musical depths where an intense, soulful sensation reverberates. LISTEN!


Digital Spotlight



Soaring melodies fuel a music time machine launching the listener to the top of a world yet discovered. Reminiscent of the early works of Sasha and BT, My Piano's uplifting melody, combined with a funky, asymmetrical bass line creates a progressive, feel-good vibe on the floor while providing a memorable hook to take home until you next adventure in club land. LISTEN!


Vinyl Spotlight




Killer Progressive Tribal House from Spain's BeatFreak Recordings. Dark Iberican beast, dense pulsing basslines, it doesn't get much better than this Black Magic! LISTEN!




March 1, 2005
../ Native Updates Traktor DJ Studio
Native Instruments updated their Traktor DJ Studio 2.6 program adding several new features and full compatibility with Stanton's FinalScratch2. Although we weren't totally enamored by version 2.5, the new update does add some provocative new features.

Traktor 2.6 now adds Internet Broadcasting to its feature set. Utilizing the Icecast streaming protocol, a DJ performance can now be broadcast live on the net. 2.6 also features the ability to incorporate an external input into the mix. While this feature does add some dynamic possibilities, such as incorporating a turntable, CD deck or a MC, many would have hoped for an additional internal source as well. The external input can be recorded in realtime and then dragged back into the mix for instant playback. But again, if 2.6 had an additional mix source, it would be so much better to drop it in there instead of having to replace one of your musical tracks.

Traktor 2.6 now has the ability to record the performance as an audio file directly onto the hard disk, as well as retaining the non-destructive event recording process. File support has been expanded to include AAC (iTunes without DRM), WMA, Ogg Vorbis and FLAC. The Browser has been tweaked to include a Favorites Folder and a Playlist History, which is really convenient to give a detailed accounting of the tracks you played during a performance. The Library Search function has also reportedly been improved. Traktor's MIDI implementation has been enhanced to include multiple controllers and more assignable controls.

Many of the items on our wish list such as comprehensive BPM effects, better CPU performance, multiple channels of audio, stacked waveform displays, and a high-quality, no-holds-barred, plug-n-play, all-in-one hardware controller, mixer and sound card are still absent from the program.

The update to version 2.6 is available now as a free download for all registered users of Traktor DJ Studio 2.5. The full boxed version will be available in mid March for a suggested retail price of $229 from authorized dealers. A demo version of Traktor DJ Studio 2.6 is also available now as a free download.

The Future: Traktor still needs serious improvements for Native Instruments to truly own the DJ software market; a niche that's surprisingly still up for grabs. Maybe its because it is the same Native Instruments who gave us Kontakt, Absynth, Reaktor, we were expecting so much more. But Traktor is so disappointing on so many levels that it's hard to get excited about a mere update. Hopefully NI will get back on track for version 3.0 and take the art of DJing to the next level by addressing the many deficits.




Advertise on Futuremusic.com! | Privacy Policy | Employment Opportunities | Contact Us
Copyright © 2004 Futuremusic® All Rights Reserved.





As the name correctly implies, Experiments In Sound, is Futuremusic's latest endeavor for pushing electronic music technology to the very edge of what's possible. Experiments In Sound grew out of Futuremusic's avant-garde events in New York City that featured DJ's taking mixing and live sound reinforcement to a whole new level with the very latest gear and software. Be the first to hear about Experiments In Sound by joining Futuremusic Direct.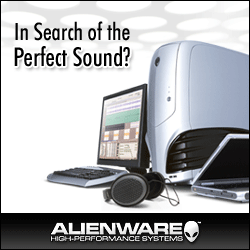 Part of Experiments In Sound, TestDrive will feature the lab results of our DJ Experiments so that everyone can get in on the action. Take the latest electronic music releases, mix vigorously with bleeding-edge DJ technology in a large beeker, and then cook the hell out of it! Be the first to hear about TestDrive by joining Futuremusic Direct.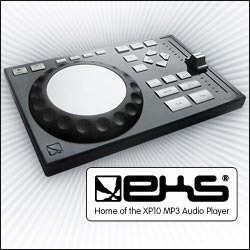 Futuremusic wants to thank everyone who participated in The Next Big Thing 2004. John Digweed, Beatport, Alienware, M-Audio, Native Instruments, IK Multimedia, PVDJ, PK Graphics, Ableton, The DubHouse, Propellerheads, Technics, FreeFloat, The Church, PCDJ and every DJ who entered this year's event thank you. From the sheer number of quality mixes, we can tell you that dance music is thriving in the United States. The amount of outstanding talent and creativity really blew us away, and every DJ who's putting their heart, mind and soul behind the music is a winner. John Digweed has made his decision and the winner is...
News Archives



Digihear? Stories: February 2005
Digihear? Stories: January 2005
Digihear? Stories: December 2004
Digihear? Stories: November 2004
Digihear? Stories: October 2004
Digihear? Stories: September 2004
Digihear? Stories: August 2004
Digihear? Stories: July 2004
Digihear? Stories: June 2004