CD Spotlight



Together with Fabric Records, John presents Fabric 20, featuring tracks and remixes by Pete Moss, Martin Solveig, Angel Alanis, Michael Mayer, DJ Rasoul, Josh Wink, Slam, and many more. LISTEN!


Digital Spotlight



Soaring melodies fuel a music time machine launching the listener to the top of a world yet discovered. Reminiscent of the early works of Sasha and BT, My Piano's uplifting melody, combined with a funky, asymmetrical bass line creates a progressive, feel-good vibe on the floor while providing a memorable hook to take home until you next adventure in club land. LISTEN!


Vinyl Spotlight




Killer Progressive Tribal House from Spain's BeatFreak Recordings. Dark Iberican beast, dense pulsing basslines, it doesn't get much better than this Black Magic! LISTEN!




March 5, 2005
../ New Computer Chips To Rock Music
Two new computer chip announcements by Advanced Micro Devices (AMD) and Sony will impact the music industry when they become available in late 2005 and 2006 respectively. AMD demonstrated a new chip that has two independent "brains" on one chip allowing it to perform more tasks simultaneously. Sony teamed up with Toshiba and IBM to create a new chip called a Cell Processor which they are touting as a supercomputer on a chip.

AMD's "dual core" technology will be implemented in servers by the summer with a desktop version to debut around Christmas. Intel, which has its own dual core chip in development, is about a year behind. Dual core technology will make an immediate impact on music software performance on the PC which has lagged behind its competitors in dual processing architecture.

The Sony, Toshiba and IBM dream team who developed the new cell processor are betting that their new technology will set the standard for consumer digital entertainment hubs. The chip will first make its appearance in Sony's New Playstation 3 and then be implemented in televisions, music players, and home media centers. Over 400 engineers reportedly toiled away at IBM's computer design center in Austin, Texas since March of 2001 to complete the project.

Sony is also exploring ways to implement the chip in portable music players. After a lackluster start in the digital music player field that has allowed Apple to essentially own the industry, Sony is preparing a new offensive into the market. Spurred on by the recent ouster of Nobuyuki Idei, new Chairman and CEO, Howard Stringer, has made digital music his priority in the short term.

The Future: Stringer, Sony's new CEO, has a strong history of content development. He will try to leverage his content relationships inside and outside of Sony to give their next generation of music players an edge over Apple. Incorporating the new Cell technology in these devices, will help to re-establish the Walkman brand as a leader. AMD has a huge jump on Intel on the dual core front. But can they leverage this advantage in their marketing to content developers? Intel, on the other hand, is very savvy about pushing their chip technology to end-users. If AMD cannot educate the developers, then their technology will unfortunately be only advocated on mid-level server buyers.




Advertise on Futuremusic.com! | Privacy Policy | Employment Opportunities | Contact Us
Copyright © 2004 Futuremusic® All Rights Reserved.





As the name correctly implies, Experiments In Sound, is Futuremusic's latest endeavor for pushing electronic music technology to the very edge of what's possible. Experiments In Sound grew out of Futuremusic's avant-garde events in New York City that featured DJ's taking mixing and live sound reinforcement to a whole new level with the very latest gear and software. Be the first to hear about Experiments In Sound by joining Futuremusic Direct.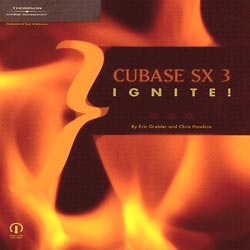 Part of Experiments In Sound, TestDrive will feature the lab results of our DJ Experiments so that everyone can get in on the action. Take the latest electronic music releases, mix vigorously with bleeding-edge DJ technology in a large beeker, and then cook the hell out of it! Be the first to hear about TestDrive by joining Futuremusic Direct.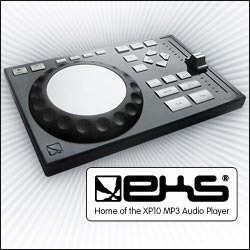 Futuremusic wants to thank everyone who participated in The Next Big Thing 2004. John Digweed, Beatport, Alienware, M-Audio, Native Instruments, IK Multimedia, PVDJ, PK Graphics, Ableton, The DubHouse, Propellerheads, Technics, FreeFloat, The Church, PCDJ and every DJ who entered this year's event thank you. From the sheer number of quality mixes, we can tell you that dance music is thriving in the United States. The amount of outstanding talent and creativity really blew us away, and every DJ who's putting their heart, mind and soul behind the music is a winner. John Digweed has made his decision and the winner is...
News Archives



Digihear? Stories: February 2005
Digihear? Stories: January 2005
Digihear? Stories: December 2004
Digihear? Stories: November 2004
Digihear? Stories: October 2004
Digihear? Stories: September 2004
Digihear? Stories: August 2004
Digihear? Stories: July 2004
Digihear? Stories: June 2004