CD Spotlight



Together with Fabric Records, John presents Fabric 20, featuring tracks and remixes by Pete Moss, Martin Solveig, Angel Alanis, Michael Mayer, DJ Rasoul, Josh Wink, Slam, and many more. LISTEN!


Digital Spotlight



Soaring melodies fuel a music time machine launching the listener to the top of a world yet discovered. Reminiscent of the early works of Sasha and BT, My Piano's uplifting melody, combined with a funky, asymmetrical bass line creates a progressive, feel-good vibe on the floor while providing a memorable hook to take home until you next adventure in club land. LISTEN!


Vinyl Spotlight




Killer Progressive Tribal House from Spain's BeatFreak Recordings. Dark Iberican beast, dense pulsing basslines, it doesn't get much better than this Black Magic! LISTEN!




March 9, 2005
../ Steinberg Updates HALion Soft Sampler
Steinberg Media Technologies today announced the release of an update to its HALion 3 virtual sampler. HALion 3.1 features new capabilities as well as numerous enhancements, and is available now for all registered users as a free download.

HALion 3.1 sees several new innovations introduced to the HALion platform. A new feature already seen in Steinberg's HALion Player product is Q-Controls. These user-definable controls offer lightning fast access to up to eight parameters directly on the Macro-page or in an extra, floating window. Individually adaptable for each and every loaded program in HALion 3.1, Q-Controls also automatically switch to their assigned parameters when a new program is selected. Many new libraries by renowned content creators have already been engineered to include predefined Q-Controls best suited to shaping each specific instrument. User-defined Q-Controls settings are saved with each HALion program or bank, and can also be recalled as a preset.

This new system is integrated with another new feature: the HALion MIDI Learn mode. Allowing immediate assigning of MIDI controllers to almost any sound-forming parameters within HALion, the MIDI Learn function in HALion 3.1 allows MIDI CC data to be instantly "learned" (automatically assigned) to any of the eight Q-Controls. This allows quick and easy integration of MIDI controller hardware to make using the Q-Controls more direct and tangible.

The unique Sound Categories system introduced with HALion 3.0 has been refined to offer more categories, including individual drum instruments such as snares, cymbals, kicks and high hats. With HALion 3.1, HSB content is also automatically sorted into the appropriate categories which are displayed as individual coloured folders in the Browser windows.

Also new to HALion 3.1 are ReWire compatibility as a standalone application, offering users of ReWire host applications such as Pro Tools all the advantages of the HALion sampler platform. HALion 3.1 also sees the introduction of a new advanced disk streaming mode, further improving the disk streaming performance available.




Advertise on Futuremusic.com! | Privacy Policy | Employment Opportunities | Contact Us
Copyright © 2004 Futuremusic® All Rights Reserved.





As the name correctly implies, Experiments In Sound, is Futuremusic's latest endeavor for pushing electronic music technology to the very edge of what's possible. Experiments In Sound grew out of Futuremusic's avant-garde events in New York City that featured DJ's taking mixing and live sound reinforcement to a whole new level with the very latest gear and software. Be the first to hear about Experiments In Sound by joining Futuremusic Direct.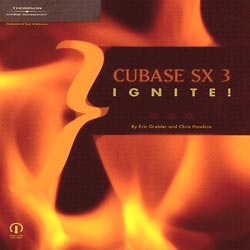 Part of Experiments In Sound, TestDrive will feature the lab results of our DJ Experiments so that everyone can get in on the action. Take the latest electronic music releases, mix vigorously with bleeding-edge DJ technology in a large beeker, and then cook the hell out of it! Be the first to hear about TestDrive by joining Futuremusic Direct.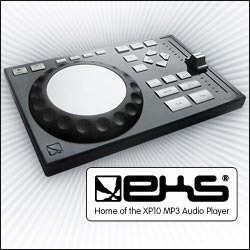 Futuremusic wants to thank everyone who participated in The Next Big Thing 2004. John Digweed, Beatport, Alienware, M-Audio, Native Instruments, IK Multimedia, PVDJ, PK Graphics, Ableton, The DubHouse, Propellerheads, Technics, FreeFloat, The Church, PCDJ and every DJ who entered this year's event thank you. From the sheer number of quality mixes, we can tell you that dance music is thriving in the United States. The amount of outstanding talent and creativity really blew us away, and every DJ who's putting their heart, mind and soul behind the music is a winner. John Digweed has made his decision and the winner is...
News Archives



Digihear? Stories: February 2005
Digihear? Stories: January 2005
Digihear? Stories: December 2004
Digihear? Stories: November 2004
Digihear? Stories: October 2004
Digihear? Stories: September 2004
Digihear? Stories: August 2004
Digihear? Stories: July 2004
Digihear? Stories: June 2004