CD Spotlight




Amon Tobin throws it down for the Splinter Cell: Chaos Theory soundtrack. The music is provocative and challenging while still being groovy enough to get your head nodding. Tobin's production quality is miles ahead of his peers. Spring for the DVD-A release produced by Bobby Owsinski for true mind blowing chaos. LISTEN!


Digital Spotlight




High Fidelity tweaks it out for the new Oryx label with his new download Girls. Seems like he might of gotten stood up at the Jr. High School Prom. LISTEN!


Vinyl Spotlight




Killer Progressive Tribal House from Spain's BeatFreak Recordings. Dark Iberican beast, dense pulsing basslines, it doesn't get much better than this Black Magic! LISTEN!





June 16, 2005
../ Ericsson and Napster Introduce Music Service
Napster and Ericsson have partnered on a new mobile music download service that will debut in Europe in the next 12 months. The companies are claiming that this will be the first fully integrated digital music service for cellular companies.

The announcement has taken some of the wind out of the sails of the proposed Motorola/Apple Computer deal that has been batted about during the last few months. Analysts have confirmed that several hurdles still need to be jumped before the service can be offered to carriers. The initial problem was that the proposed iTunes Mobile service would cut out the middlemen, i.e. the carriers, from the download fees, and the cellular services, like the mob, don't like to be cut out of anything.

The Napster and Ericsson model cuts the carriers in on all revenue streams. Napster/Ericsson plan to offer both individual downloads and subscription services which will enable consumers to have complete access to their music libraries. The Napster/Ericsson will be offered to all mobile carriers and describes itself as a flexible solution for users of both 2G and 3G networks. After Europe, Napster/Ericsson plans to rollout the service to Asia and South America.

Why team with Napster? Ericsson's President and CEO, Carl-Henric Svanberg feels that Napster is "the biggest digital music brand in the world" and Gives Ericsson "exposure to the largest music catalog available, which will not only increases our customer's consumer offerings and revenues but substantially strengthens their own brand image as well."

The Future: While Apple and Motorola bicker with each other and the carriers they want to do business with, Napster/Ericsson has suddenly stepped into the spotlight with a comprehensive solution that seemingly meets everyone's demands. But can today's cellular networks reliably handle digital downloads?










Advertise on Futuremusic.com! | Privacy Policy | Employment Opportunities | Contact Us
Copyright © 2005 Futuremusic® All Rights Reserved.





As the name correctly implies, Experiments In Sound, is Futuremusic's latest endeavor for pushing electronic music technology to the very edge of what's possible. Experiments In Sound grew out of Futuremusic's avant-garde events in New York City that featured DJ's taking mixing and live sound reinforcement to a whole new level with the very latest gear and software.

Now Experiments In Sound has become The Ultimate Mix Contest...

After the tremendous success of our groundbreaking The Next Big Thing DJ Contest, Futuremusic has decided to once again create a new paradigm...
Learn more about Experiments In Sound!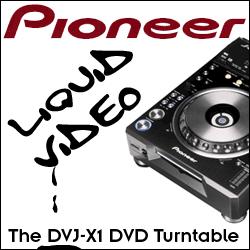 Futuremusic wants to thank everyone who participated in The Next Big Thing 2004. John Digweed, Beatport, Alienware, M-Audio, Native Instruments, IK Multimedia, PVDJ, PK Graphics, Ableton, The DubHouse, Propellerheads, Technics, FreeFloat, The Church, PCDJ and every DJ who entered this year's event thank you. From the sheer number of quality mixes, we can tell you that dance music is thriving in the United States. The amount of outstanding talent and creativity really blew us away, and every DJ who's putting their heart, mind and soul behind the music is a winner. John Digweed has made his decision and the winner is...
Think you got skills?? Then start practicing! The Next Big Thing 2005 will kick off at the end of the summer!!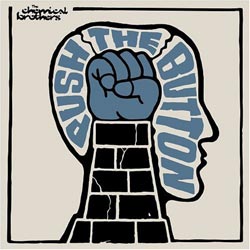 News Archives



Digihear? Stories: May 2005
Digihear? Stories: April 2005
Digihear? Stories: March 2005
Digihear? Stories: February 2005
Digihear? Stories: January 2005
Digihear? Stories: December 2004
Digihear? Stories: November 2004
Digihear? Stories: October 2004
Digihear? Stories: September 2004
Digihear? Stories: August 2004
Digihear? Stories: July 2004
Digihear? Stories: June 2004