CD Spotlight




Amon Tobin throws it down for the Splinter Cell: Chaos Theory soundtrack. The music is provocative and challenging while still being groovy enough to get your head nodding. Tobin's production quality is miles ahead of his peers. Spring for the DVD-A release produced by Bobby Owsinski for true mind blowing chaos. LISTEN!


Digital Spotlight




High Fidelity tweaks it out for the new Oryx label with his new download Girls. Seems like he might of gotten stood up at the Jr. High School Prom. LISTEN!


Vinyl Spotlight




Killer Progressive Tribal House from Spain's BeatFreak Recordings. Dark Iberican beast, dense pulsing basslines, it doesn't get much better than this Black Magic! LISTEN!





June 7, 2005
../ Apple Announces Switch To Intel Chips
Apple Computer announced that it's ending its partnership with IBM and Motorola, and replacing its computers with Intel's microprocessors. There has been a lot of speculation as of late that Apple would make such a move since IBM has not been able to create a version of the G5 processor that will run cool enough for Apple's laptop line, and they have also not been able to keep up with the PC's clock speeds.

"Our goal is to provide our customers with the best personal computers in the world, and looking ahead Intel has the strongest processor roadmap by far," said Steve Jobs, Apple's CEO. "Its been ten years since our transition to the PowerPC, and we think Intel's technology will help us create the best personal computers for the next ten years."

Apple has used IBM's PowerPC processors since 1994 when it switched from Motorola's 680x0 line. The migration required a complete overhaul of Apple's operating system to take advantage of the performance gains. Software developers also had to make significant changes in order for their products to run on the new chips. Apple has made available a Developer Transition Kit for $999 which includes an Intel-based Mac development system and preview versions of Apple's software allowing developers to prepare versions of their applications which will run on both PowerPC and Intel-based Macs.

Apple plans to transition to the Intel chips beginning in 2006 with the entire line converted by mid 2007. Most likely, the Mac Mini and the iBook line will be the first recipients of the Intel chips with the higher-end G5 desktops being revamped in 2007.

Several analysts have stated that a processor switch at this time could further erode Apple's 1.8% share of the computer market. However, the relationship has some obvious synergy beyond the consumer computer market. Impressed with Apple's roll out of the domineering iPod line of digital music players, Intel is interested in partnering with Apple on a variety of consumer household gadgets. With Apple's intuitive and innovative designs, and Intel's engineering, several consumer markets could be toppled by an Apple/Intel juggernaut.

Moving to Intel now also positions Apple to take advantage of Intel's dual-core technology. Apple, who has fully embraced the dual-processor approach, will probably utilize the Intel dual-core chip - which is essentially two computer "brains" on one piece of silicon - when they switch over to Intel in their top-of-the-line desktop powerhouses.

Mac-exclusive software developers now have another hill to climb in order to get their offerings ready for the new chips. This will especially be evident in the music industry where small companies have found a niche providing innovative solutions to project studio owners. The migration will definitely be slower among these firms and could hamper the music industry's swift adoption of the new computers.

Putting Intel chips inside Apple's line also opens up a slew of new questions regarding Microsoft's Windows operating system and viruses. Will the new Intel-based computers be able to run Window's XP natively? Could an Apple owner have a Windows hard drive and an Apple OSX drive on the same box? Will the Intel-based computers be more susceptible to viruses and other problems that have plagued the WinTel (Window/Intel) based PCs? The jury is still out.

The one interesting thing about this announcement is that the Wall Street Journal speculated about this partnership about a month ago and CNET stated that Apple would be utilizing the Intel chips a few days before the official announcement...but you didn't see Apple launching lawsuits against these organizations like it did to some college kids who speculated about the iPod Shuffle and a new version of the iPod Mini.

The Future: Despite the criticism from Wall Street, Apple's making a good decision going with Intel. It's a symbiotic relationship that will be good for both companies if they can truly work together. Intel certainly needs Apple's design cachet, especially after several recent setbacks that have hurt the company's reputation. And Apple needs to be babied, so that they feel like they're the center of the universe.
IBM is happy to dump Apple since the low-profit division has never been its focal point, and often an uphill battle. With new deals in place to provide chips to the leading game machines, it's a great, low-impact exit strategy.










Advertise on Futuremusic.com! | Privacy Policy | Employment Opportunities | Contact Us
Copyright © 2005 Futuremusic® All Rights Reserved.





As the name correctly implies, Experiments In Sound, is Futuremusic's latest endeavor for pushing electronic music technology to the very edge of what's possible. Experiments In Sound grew out of Futuremusic's avant-garde events in New York City that featured DJ's taking mixing and live sound reinforcement to a whole new level with the very latest gear and software.

Now Experiments In Sound has become The Ultimate Mix Contest...

After the tremendous success of our groundbreaking The Next Big Thing DJ Contest, Futuremusic has decided to once again create a new paradigm...
Learn more about Experiments In Sound!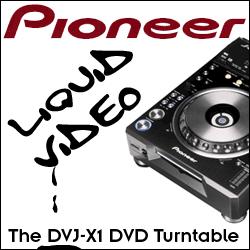 Futuremusic wants to thank everyone who participated in The Next Big Thing 2004. John Digweed, Beatport, Alienware, M-Audio, Native Instruments, IK Multimedia, PVDJ, PK Graphics, Ableton, The DubHouse, Propellerheads, Technics, FreeFloat, The Church, PCDJ and every DJ who entered this year's event thank you. From the sheer number of quality mixes, we can tell you that dance music is thriving in the United States. The amount of outstanding talent and creativity really blew us away, and every DJ who's putting their heart, mind and soul behind the music is a winner. John Digweed has made his decision and the winner is...
Think you got skills?? Then start practicing! The Next Big Thing 2005 will kick off at the end of the summer!!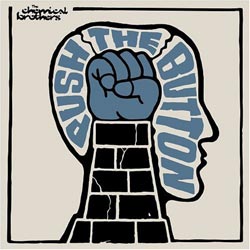 News Archives



Digihear? Stories: May 2005
Digihear? Stories: April 2005
Digihear? Stories: March 2005
Digihear? Stories: February 2005
Digihear? Stories: January 2005
Digihear? Stories: December 2004
Digihear? Stories: November 2004
Digihear? Stories: October 2004
Digihear? Stories: September 2004
Digihear? Stories: August 2004
Digihear? Stories: July 2004
Digihear? Stories: June 2004