CD Spotlight




ARTiFACT: Proof of existence in an evolving world. An ode to preservation and change. The 20 songs on ARTiFACT reflect a songwriting style that approaches composition through what can best be described as sound sculpture, providing a perfect balance to STS9's unique approach to live performance and improvisation with the hooks and melodies of traditional song structures. LISTEN!


Digital Spotlight



Soaring melodies fuel a music time machine launching the listener to the top of a world yet discovered. Reminiscent of the early works of Sasha and BT, My Piano's uplifting melody, combined with a funky, asymmetrical bass line creates a progressive, feel-good vibe on the floor while providing a memorable hook to take home until you next adventure in club land. LISTEN!


Vinyl Spotlight




Killer Progressive Tribal House from Spain's BeatFreak Recordings. Dark Iberican beast, dense pulsing basslines, it doesn't get much better than this Black Magic! LISTEN!




February 17, 2005
../ No Noise Reduction For Dolby's IPO
Dolby Laboratories, Inc. went public yesterday and found its share price soaring 35% from its initial IPO at the end of its first day of trading. Ray Dolby, the 71 year old founder of the company, cashed in big by selling off 17 million of the 27.5 million shares offered. His $306 million windfall ended Dolby Laboratories' nearly 40 years as a private company.

Underwritten by Morgan Stanley, the stock debuted at $18 dollars and closed at $24.30 on the New York Stock Exchange. This was a solid endorsement of the company and of Mr. Dolby who will remain as chairman. In fact, Dolby still retains 97% of the company's Class B common shares, which have significantly more voting power than the Class A shares offered during the IPO.

Founded in 1965, Dolby Laboratories built its business by leveraging its patents and technologies with lucrative licensing agreements. This was quite pioneering 30 years ago and helped pave the way for other companies who followed their model. Dolby Labs first came into prominence with analog tape noise reduction intelligence and then went into digital audio and surround sound for film. Its patents have garnered royalties from manufacturers of over 1.6 billion products according to their disclosure.

The Future: At 71 Ray Dolby displays no signs of slowing down or fading into the sunset. His company's IPO ensures that his family will not go wanting in the near future unless he has a pair of table-top dancing granddaughters named Paris and Nicky that we don't know about. Although, sales of DVD players, where Dolby acquires the majority of its royalties these days, will slow from its current fevered pace, the company is doing better than ever with a 30% net revenue gain last year, and will continue to do for the next couple of years.



>>> Digihear? February 2005

Advertise on Futuremusic.com! | Privacy Policy | Employment Opportunities | Contact Us
Copyright © 2004 Futuremusic® All Rights Reserved.





As the name correctly implies, Experiments In Sound, is Futuremusic's latest endeavor for pushing electronic music technology to the very edge of what's possible. Experiments In Sound grew out of Futuremusic's avant-garde events in New York City that featured DJ's taking mixing and live sound reinforcement to a whole new level with the very latest gear and software. Be the first to hear about Experiments In Sound by joining Futuremusic Direct.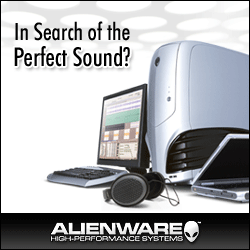 Part of Experiments In Sound, TestDrive will feature the lab results of our DJ Experiments so that everyone can get in on the action. Take the latest electronic music releases, mix vigorously with bleeding-edge DJ technology in a large beeker, and then cook the hell out of it! Be the first to hear about TestDrive by joining Futuremusic Direct.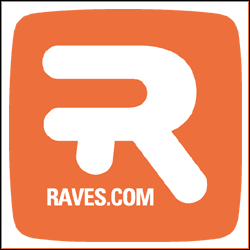 Futuremusic wants to thank everyone who participated in The Next Big Thing 2004. John Digweed, Beatport, Alienware, M-Audio, Native Instruments, IK Multimedia, PVDJ, PK Graphics, Ableton, The DubHouse, Propellerheads, Technics, FreeFloat, The Church, PCDJ and every DJ who entered this year's event thank you. From the sheer number of quality mixes, we can tell you that dance music is thriving in the United States. The amount of outstanding talent and creativity really blew us away, and every DJ who's putting their heart, mind and soul behind the music is a winner. John Digweed has made his decision and the winner is...
News Archives



Digihear? Stories: January 2005
Digihear? Stories: December 2004
Digihear? Stories: November 2004
Digihear? Stories: October 2004
Digihear? Stories: September 2004
Digihear? Stories: August 2004
Digihear? Stories: July 2004
Digihear? Stories: June 2004