CD Spotlight




A great selection of late-afternoon-sun dance tracks, that's perfect for channeling the patio vibe of St. Barth's. LISTEN!


Digital Spotlight



House Titan D-Formation returns with remixes of The Third Dimension. Victor Calderone offers us his particular vision of what The Third Dimension looks like, and Simon&Shaker literally take us there. LISTEN!


Vinyl Spotlight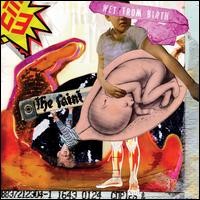 The Faint - "I, Disappear" (FC KAHUNA REMIX) - Saddle Creek. "I, Disappear" is the first single from the new "Wet From Birth" album, the progressive remix by FC Kahuna is sure to be a club favorite. LISTEN!




December 21, 2004
../ Yamaha Buys Steinberg
Yamaha announced it has reached a basic agreement to acquire 100% of the common stock of Steinberg Media Technologies GmbH, a division of Pinnacle Systems, Inc., a California-based maker and seller of video editing systems for $28.5 million dollars. The acquisition, which includes Steinberg's US sales operations, took place through closed competitive bidding on December 20, 2004, according to their press release.

Rumors have swelled ever since Pinnacle bought Steinberg that it wouldn't be long before a For Sale sign was hung on the division.

In the mid 1990's, Yamaha forged a relationship with Steinberg by using its computer music products and bundled software. In April 2004, Yamaha and Steinberg deepened their cooperative relationship with the Studio Connections initiative, a joint-development project to seamlessly integrate Yamaha's hardware products, mainly the flailing mLAN technology, with Steinberg's software.

Yamaha has reached an agreement to acquire all of Steinberg's common stock through a closed competitive bidding process. Seeking growth in the music creation market and expanded sales of sound equipment, Yamaha will roll-up Steinberg's assets, including its strong technical capabilities in software development and intellectual property, into a new division leveraging the strengths of both companies core competencies.

The Future: Will this marriage last? Can Steinberg's culture of open source, and progressive technology successfully mate with Yamaha's slow-moving and conservative corporate structure? Maybe this is just what the Yenta ordered for Yamaha who's product line and engineers could use some of the forward thinking attitudes that have allowed Steinberg to develop some of the most significant innovations in the past 10 years. This will certainly make for a fascinating NAMM show.








Advertise on Futuremusic.com! | Privacy Policy | Employment Opportunities | Contact Us
Copyright © 2004 Futuremusic® All Rights Reserved.





As the name correctly implies, Experiments In Sound, is Futuremusic's latest endeavor for pushing electronic music technology to the very edge of what's possible. Experiments In Sound grew out of Futuremusic's avant-garde events in New York City that featured DJ's taking mixing and live sound reinforcement to a whole new level with the very latest gear and software. Be the first to hear about Experiments In Sound by joining Futuremusic Direct.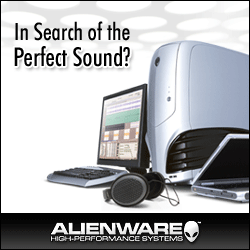 Part of Experiments In Sound, TestDrive will feature the lab results of our DJ Experiments so that everyone can get in on the action. Take the latest electronic music releases, mix vigorously with bleeding-edge DJ technology in a large beeker, and then cook the hell out of it! Be the first to hear about TestDrive by joining Futuremusic Direct.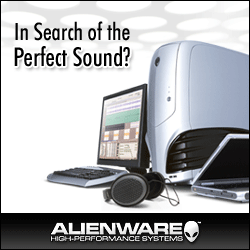 Futuremusic wants to thank everyone who participated in The Next Big Thing 2004. John Digweed, Beatport, Alienware, M-Audio, Native Instruments, IK Multimedia, PVDJ, PK Graphics, Ableton, The DubHouse, Propellerheads, Technics, FreeFloat, The Church, PCDJ and every DJ who entered this year's event thank you. From the sheer number of quality mixes, we can tell you that dance music is thriving in the United States. The amount of outstanding talent and creativity really blew us away, and every DJ who's putting their heart, mind and soul behind the music is a winner. John Digweed has made his decision and the winner is...
News Archives



Digihear? Stories: December 2004
Digihear? Stories: November 2004
Digihear? Stories: October 2004
Digihear? Stories: September 2004
Digihear? Stories: August 2004
Digihear? Stories: July 2004
Digihear? Stories: June 2004