CD Spotlight




A great selection of late-afternoon-sun dance tracks, that's perfect for channeling the patio vibe of St. Barth's. LISTEN!


Digital Spotlight



House Titan D-Formation returns with remixes of The Third Dimension. Victor Calderone offers us his particular vision of what The Third Dimension looks like, and Simon&Shaker literally take us there. LISTEN!


Vinyl Spotlight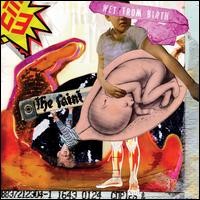 The Faint - "I, Disappear" (FC KAHUNA REMIX) - Saddle Creek. "I, Disappear" is the first single from the new "Wet From Birth" album, the progressive remix by FC Kahuna is sure to be a club favorite. LISTEN!




December 8, 2004
../ Spectrasonics Releases Stylus RMX
Spectrasonics, a ten year old California concern, has just released Stylus RMX, a highly specialized drum machine that works as a plug-in on all the leading sequencers on both the Mac and PC platforms. Spectrasonics is the same company that came into prominence with the release of the acclaimed "Atmosphere" sample library of lush ethereal pads, deep powerful drones, and complex ambient textures.

Spectrasonics' in-house development team developed the new version of Stylus from the ground up, with dozens of new features including S. A. G. E., the ground-breaking Chaos Designer, a completely redesigned, multi-page user interface, a new core library of sounds, all with a focus on real time loop creation and performance.

Spectrasonics has a propensity for acronyms, so bear with us. The new Stylus RMX has incorporated a brand new groove algorithm dubbed S. A. G. E. - Spectrasonics Advanced Groove Engine. Although Spectrasonics never quite delves too deeply into exactly what S. A. G. E. is, you can just say that it makes their loops sound, well, groovier.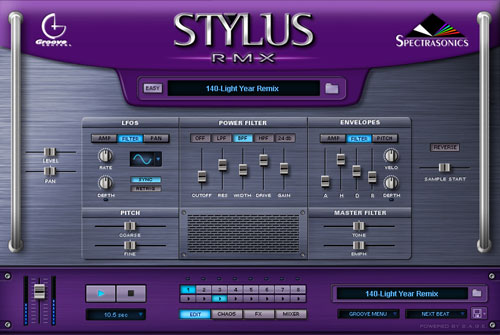 In the past, Spectrasonics was really a sample library company that wrapped their quality sounds in a plug-in shell to protect themselves from piracy. However, the new Stylus RMX makes some major improvements to that shell. RMX now allows real time manipulation of the loops and has an extensive number of effects and filters to provide the user the ability to really tweak the sounds.
The massive new 7.4 gigabyte core-library in Stylus RMX has thousands of cutting-edge grooves and sounds that were created by Spectrasonics international sound design team, and produced by founder Eric Persing. The new core library, with nearly triple the amount of sounds of the original, offers a much wider range of modern musical genres.
Of the many new capabilities in Stylus RMX, the most innovative feature is the Chaos Designer. With simple controls, the user can introduce musical variation into the groove, which allows it to be constantly evolving. This gives the listener the impression that the loops are actually being played live. The results can be subtle or extreme by manipulating the Chaos controls. A Capture feature allows the spontaneous audio chaos patterns to be made into a MIDI file, dragged and dropped into the host sequencer, and played back again for further editing by the user. Very cool.
"Chaos Designer opens up a new world of possibilities compared to standard loop software. The one thing everyone likes about loops is that they are inspiring, but no one likes that the loop always sounds exactly the same every time it plays. Live musicians are always adding subtle variations in a performance to make it breathe. With Chaos Designer, you get an inspiring, improvising loop that changes - a little or a lot. It will never sound the same, unless you want it to. And now it's easy to achieve in Stylus RMX," states Persing.
Being that Spectrasonics is really a sample library, it's very difficult to directly import your own sounds right into the plug-in. There are some work arounds, but you can't simply just add your own kits. Conveniently, Spectrasonics now offers five new expansion libraries called S.A.G.E. Xpanders. The five Groove Control activated Xpanders are based on the company's award-winning Backbeat, Retro Funk, Liquid Grooves, Burning Grooves and Metamorphosis collections. Each Xpander comes on a DVD-ROM and is priced at $99.
The highly acclaimed grooves on these Xpanders were produced by Persing and feature numerous top session drummers including Abe Laboriel Jr, Gregg Bissonette, Bob Wilson, Eric Boseman and John Ferraro, and were recorded by Grammy-winning engineers at multiple legendary studios including the Enterprise, O'Henry's, Music Grinder and Capitol Records. The large scope of this series provides the highest degree of authenticity and variety.
Stylus RMX is priced at $299 and upgrades are offered from classic Stylus for $99.
The Future: Eric Persing is a real innovator in the sound design business and has adroitly created a product that showcases his talents while keeping most of the pirates land locked. Stylus RMX contains some real advances that make it a very compelling product, however Persing may have to open up the architecture to really have Stylus hit full stride.



Advertise on Futuremusic.com! | Privacy Policy | Employment Opportunities | Contact Us
Copyright © 2004 Futuremusic® All Rights Reserved.





As the name correctly implies, Experiments In Sound, is Futuremusic's latest endeavor for pushing electronic music technology to the very edge of what's possible. Experiments In Sound grew out of Futuremusic's avant-garde events in New York City that featured DJ's taking mixing and live sound reinforcement to a whole new level with the very latest gear and software. Be the first to hear about Experiments In Sound by joining Futuremusic Direct.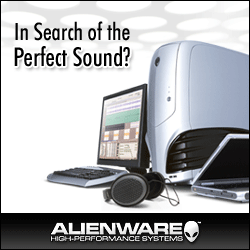 Part of Experiments In Sound, TestDrive will feature the lab results of our DJ Experiments so that everyone can get in on the action. Take the latest electronic music releases, mix vigorously with bleeding-edge DJ technology in a large beeker, and then cook the hell out of it! Be the first to hear about TestDrive by joining Futuremusic Direct.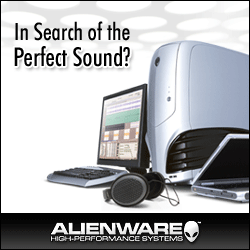 Futuremusic wants to thank everyone who participated in The Next Big Thing 2004. John Digweed, Beatport, Alienware, M-Audio, Native Instruments, IK Multimedia, PVDJ, PK Graphics, Ableton, The DubHouse, Propellerheads, Technics, FreeFloat, The Church, PCDJ and every DJ who entered this year's event thank you. From the sheer number of quality mixes, we can tell you that dance music is thriving in the United States. The amount of outstanding talent and creativity really blew us away, and every DJ who's putting their heart, mind and soul behind the music is a winner. John Digweed has made his decision and the winner is...
News Archives



Digihear? Stories: December 2004
Digihear? Stories: November 2004
Digihear? Stories: October 2004
Digihear? Stories: September 2004
Digihear? Stories: August 2004
Digihear? Stories: July 2004
Digihear? Stories: June 2004