CD Spotlight




A great selection of late-afternoon-sun dance tracks, that's perfect for channeling the patio vibe of St. Barth's. LISTEN!


Digital Spotlight



House Titan D-Formation returns with remixes of The Third Dimension. Victor Calderone offers us his particular vision of what The Third Dimension looks like, and Simon&Shaker literally take us there. LISTEN!


Vinyl Spotlight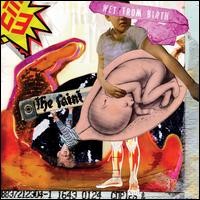 The Faint - "I, Disappear" (FC KAHUNA REMIX) - Saddle Creek. "I, Disappear" is the first single from the new "Wet From Birth" album, the progressive remix by FC Kahuna is sure to be a club favorite. LISTEN!




December 30, 2004
../ Satellite Radio Providers Hit Targets
XM Satellite Radio Holdings and Sirius Satellite Radio, Inc. stated that they met their end-of-year subscriber targets. XM, which started the year with 1.3 million subscribers surpassed 3.1 million and Sirius passed the one million milestone while starting the year with 250,000 subscribers.

XM charges a monthly fee of $9.99 dollars per month for basic service and $1.99 for each extra Premium channel. Sirius charges $12.95 per month all-inclusive. Both Satellite services are hemorrhaging cash and don't expect to be profitable for the next couple of years. However that hasn't stopped them from making very rich deals with major content providers including Howard Stern, who will move his show to Sirius in 2006 in a $500 million dollar deal, and Major League Baseball which signed an eleven year $650 million dollar deal with XM.

The Future: Thanks to XM and Sirius adroitly rolling out portable offerings, the companies were able to take advantage of the holiday spirit to meet their targets. Even with the big content deals, both services are far from being in the Black. With new competition ready to debut new services, will XM and Sirius be able to pay for their recent content shopping sprees?








Advertise on Futuremusic.com! | Privacy Policy | Employment Opportunities | Contact Us
Copyright © 2004 Futuremusic® All Rights Reserved.





As the name correctly implies, Experiments In Sound, is Futuremusic's latest endeavor for pushing electronic music technology to the very edge of what's possible. Experiments In Sound grew out of Futuremusic's avant-garde events in New York City that featured DJ's taking mixing and live sound reinforcement to a whole new level with the very latest gear and software. Be the first to hear about Experiments In Sound by joining Futuremusic Direct.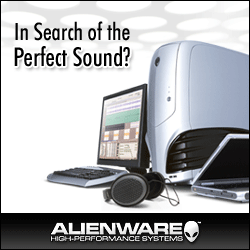 Part of Experiments In Sound, TestDrive will feature the lab results of our DJ Experiments so that everyone can get in on the action. Take the latest electronic music releases, mix vigorously with bleeding-edge DJ technology in a large beeker, and then cook the hell out of it! Be the first to hear about TestDrive by joining Futuremusic Direct.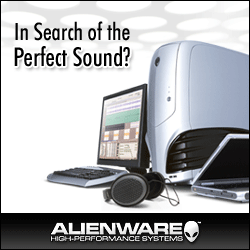 Futuremusic wants to thank everyone who participated in The Next Big Thing 2004. John Digweed, Beatport, Alienware, M-Audio, Native Instruments, IK Multimedia, PVDJ, PK Graphics, Ableton, The DubHouse, Propellerheads, Technics, FreeFloat, The Church, PCDJ and every DJ who entered this year's event thank you. From the sheer number of quality mixes, we can tell you that dance music is thriving in the United States. The amount of outstanding talent and creativity really blew us away, and every DJ who's putting their heart, mind and soul behind the music is a winner. John Digweed has made his decision and the winner is...
News Archives



Digihear? Stories: December 2004
Digihear? Stories: November 2004
Digihear? Stories: October 2004
Digihear? Stories: September 2004
Digihear? Stories: August 2004
Digihear? Stories: July 2004
Digihear? Stories: June 2004