CD Spotlight




A great selection of late-afternoon-sun dance tracks, that's perfect for channeling the patio vibe of St. Barth's. LISTEN!


Digital Spotlight



House Titan D-Formation returns with remixes of The Third Dimension. Victor Calderone offers us his particular vision of what The Third Dimension looks like, and Simon&Shaker literally take us there. LISTEN!


Vinyl Spotlight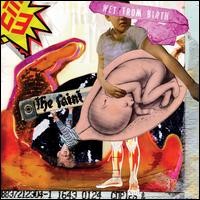 The Faint - "I, Disappear" (FC KAHUNA REMIX) - Saddle Creek. "I, Disappear" is the first single from the new "Wet From Birth" album, the progressive remix by FC Kahuna is sure to be a club favorite. LISTEN!




December 14, 2004
../ BitTorrent Hosts Under Attack
The Motion Picture Association of America (MPAA) filed suit against one hundred individuals who host BitTorrent servers, a relatively new file trading technology.

The BitTorrent program was developed to thwart authorities by disseminating large media files over several different computers. Instead of downloading an individual song or movie from one source like on KaZaA, the BitTorrent technology uses Trackers, essentially middle-men, who gather bits and pieces of the file from many different sources. All the pieces are then assembled on the downloader's computer to achieve the complete download.

The technology is supposed to provide a level of protection to the uploaders since their identity is not directly revealed to the downloader and they are not hosting the complete media file. In addition, the Trackers don't host any of the files; they are merely providing a search utility to find the bits scattered across the net. However, the MPAA feels that the choice to become a Tracker is reason enough to sue.

The MPAA has recently stepped up its efforts in the past couple of months to combat individuals who download movies. Like the RIAA, it issued cease and desist letters to downloaders whose IP addresses were available:
From: ISP Online Security
Date: DATE
To: YOUR EMAIL ADDRESS
Subject: WARNING: Copyright Infringement Notification
Cable Modem: XXXXXXXX
REF ID: XXXXX

Dear Name Withheld,

We are writing as a courtesy to let you know that we have received notification from one or more owners of copyrights claiming that their work has been transmitted over the Internet from your account without their permission. Copyright owners may include motion picture studios, the recording industry or others who produce or distribute legally protected material. (Please see enclosed notice(s)). We are concerned that either you or a person with access to your account may be unknowingly participating in certain file sharing or server-related activities that led to this complaint.

As you may recall, the ISP Online Terms of Service posted at www.YOURISP.com require compliance with all applicable laws and specifically prohibits the use of the ISP system for copyright infringement.

We consider you a valued customer, so we wanted to let you know that if the copyright holder pursues this claim, or if there are additional claims, it could lead to legal action against you. We may be required by law to release private information about you and to suspend, or even terminate, your service. We want to help you prevent this from happening.

In order to assist you in your future use of our service, we encourage you to visit www.YOURISP.com/copyrightinfringement for tips and guidelines that we hope will give you all the information you need to avoid further action on this matter or on other matters.

We regret having to send notices like this, and we do not wish to alarm you unnecessarily, but we have a responsibility to advise you of any notices concerning your account.

If you have any questions about our ISP policies, please feel free to contact us at the Customer Service Center, xxx-xxx-xxxx. We appreciate your business, and look forward to providing you with excellence in broadband service for many years to come.

Regards,
Name Withheld
Registered Copyright Agent
Your ISP


[-------Copy of Complaint------]
From: MPAACopyright
Received: DATE
Subject: Case ID XXXXX - Notice of Claimed Infringement

MOTION PICTURE ASSOCIATION OF AMERICA, INC.
15503 VENTURA BOULEVARD
ENCINO, CALIFORNIA 91436
UNITED STATES

Anti-Piracy Operations
PHONE: (818) 728 - 8127
Email: MPAA@copyright.org

Thursday, December 02, 2004
Name: Name Withheld
ISP: Your ISP, Inc.

Via Fax/Email

RE: Unauthorized Use of Copyrighted Motion Pictures
Reference#: XXXXXXXX (X)
IP Address: 0.0.0.0
Date of Infringement: DATE

Dear Name Withheld:

The Motion Picture Association of America (MPAA) represents the following motion picture production and distribution companies:

Columbia Pictures Industries, Inc.
Disney Enterprises, Inc.
Metro-Goldwyn-Mayer Studios Inc.
Paramount Pictures Corporation
TriStar Pictures, Inc.
Twentieth Century Fox Film Corporation
United Artists Pictures, Inc.
United Artists Corporation
Universal City Studios LLLP
Warner Bros. Entertainment Inc.

We have received information that, at the above noted date and time, the IP address 0.0.0.0 was used to offer or to materially contribute to the offering of downloadable or streaming copies of copyrighted motion pictures. The title(s) offered included:

MOVIE TITLE

Specifically, we have identified the following material as infringing:

Infringement Detail:
Infringing Work: MOVIE TITLE
Filepath: shark MOVIETITLE-mpg.torrent
Filename: movietitle.mpg
First Found: DATE
Last Found: DATE
Filesize: 932,288k
IP Address: 0.0.0.0
IP Port: xxxx
Network: BTPeers
Protocol: BitTorrent

We believe this information should prove sufficient for you to locate the material complained about herein; however, please don't hesitate to contact us with any questions or clarification requests you may have.

The unauthorized distribution or public performance of copyrighted motion pictures constitutes copyright infringement under the Copyright Act, Title 17 United States Code Section 106(3)-(4). This conduct may also violate the laws of other countries, international law, and/or treaty obligations.

As the owner of this IP address, we request that you immediately do the following:

1. Notify the end user of the infringement(s).
2. Remove or disable access to the material identified above.
3. Take appropriate action against the account holder under your Abuse Policy/Terms of Service Agreement.
On behalf of the respective owners of the exclusive rights to the copyrighted material at issue in this notice, we hereby state, pursuant to the Digital Millennium Copyright Act, Title 17 United States Code Section 512, that the information in this notification is accurate and that we have a good faith belief that use of the material in the manner complained of is not authorized by the copyright owners, their respective agents, or the law.

Also pursuant to the Digital Millennium Copyright Act, we hereby state, under penalty of perjury, that we are authorized to act on behalf of the owners of the exclusive rights being infringed as set forth in this notification.

Please contact us at the above listed address or by replying to this email should you have any questions. Kindly include the above noted Reference Number XXXXX in the subject line of all email correspondence.

IMPORTANT: If you are the account holder in receipt of this Notice and you wish to respond, please address all correspondence to dmca@copyright.org Please be sure to include the Reference Number XXXXX in all communications.

We thank you for your cooperation in this matter. Your prompt response is requested.

Respectfully,

Motion Picture Association of America

Now they are actually strapping on the guns and going to war. Will their latest efforts pay off at this early stage, or will this be yet another futile attempt to stop the flood, now that the downloadable movie dam has broke?

The Future: Although downloading movies is not as rampant as downloading music due to the extremely large file size, it won't take long for individuals to jump on the free movie bandwagon. The MPAA is starting its offensive early, but some say this only creating a public relations campaign to showcase that you can download movies. The case against Trackers is pretty thin, and many will probably utilize, what will ultimately be called, the Google Defence - "How can I be responsible for what others are searching for?" However, the MPAA is banking on that the 100 Trackers targeted will merely settle the suits and not go to court. Look for the Electronic Frontier Foundation to step in...








Advertise on Futuremusic.com! | Privacy Policy | Employment Opportunities | Contact Us
Copyright © 2004 Futuremusic® All Rights Reserved.





As the name correctly implies, Experiments In Sound, is Futuremusic's latest endeavor for pushing electronic music technology to the very edge of what's possible. Experiments In Sound grew out of Futuremusic's avant-garde events in New York City that featured DJ's taking mixing and live sound reinforcement to a whole new level with the very latest gear and software. Be the first to hear about Experiments In Sound by joining Futuremusic Direct.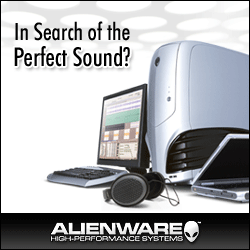 Part of Experiments In Sound, TestDrive will feature the lab results of our DJ Experiments so that everyone can get in on the action. Take the latest electronic music releases, mix vigorously with bleeding-edge DJ technology in a large beeker, and then cook the hell out of it! Be the first to hear about TestDrive by joining Futuremusic Direct.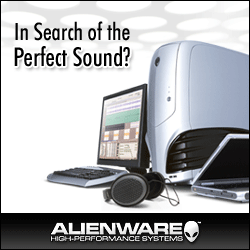 Futuremusic wants to thank everyone who participated in The Next Big Thing 2004. John Digweed, Beatport, Alienware, M-Audio, Native Instruments, IK Multimedia, PVDJ, PK Graphics, Ableton, The DubHouse, Propellerheads, Technics, FreeFloat, The Church, PCDJ and every DJ who entered this year's event thank you. From the sheer number of quality mixes, we can tell you that dance music is thriving in the United States. The amount of outstanding talent and creativity really blew us away, and every DJ who's putting their heart, mind and soul behind the music is a winner. John Digweed has made his decision and the winner is...
News Archives



Digihear? Stories: December 2004
Digihear? Stories: November 2004
Digihear? Stories: October 2004
Digihear? Stories: September 2004
Digihear? Stories: August 2004
Digihear? Stories: July 2004
Digihear? Stories: June 2004