CD Spotlight




A great selection of late-afternoon-sun dance tracks, that's perfect for channeling the patio vibe of St. Barth's. LISTEN!


Digital Spotlight



House Titan D-Formation returns with remixes of The Third Dimension. Victor Calderone offers us his particular vision of what The Third Dimension looks like, and Simon&Shaker literally take us there. LISTEN!


Vinyl Spotlight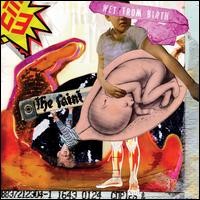 The Faint - "I, Disappear" (FC KAHUNA REMIX) - Saddle Creek. "I, Disappear" is the first single from the new "Wet From Birth" album, the progressive remix by FC Kahuna is sure to be a club favorite. LISTEN!




December 9, 2004
../ Gunman Kills Dimebag at Ohio Nightclub
Nathan Gale stormed the stage during a heavy metal concert in Columbus, Ohio, on Wednesday night, firing at the band and audience and killing four people before a police officer shot and killed him, police said.

The man was "targeting members in the band," Columbus police Sgt. Brent Mull said. One of the confirmed dead was guitarist "Dimebag" Darrell Abbott, 38, of the band Damageplan. The gunman also wounded two people. Columbus police identified the suspect as Nathan Gale, 25, of nearby Marysville but said they had no information about a motive or possible connection to the band.

Eyewitnesses stated that Gale initially shot the band's guitarist, Abbott, four times before turning on the crowd. The attack came shortly after Damageplan began its performance at the Alrosa Villa nightclub on Columbus' north end. One of the wounded is in critical condition, and the other is hospitalized with non-life-threatening injuries, police said. Two others were hurt and treated at the scene, although the nature of their injuries was not clear.

"Dimebag" and his brother, Vinnie Paul Abbott, 40, formed Damageplan after their previous band, Pantera, a group they formed in the 1980's, broke up last year. Their father is Jerry Abbott, a country and western songwriter and producer.




A uniformed police officer who was near the scene slipped into the venue from a back entrance, confronted the gunman during the rampage and killed him, authorities said. "If not for the officer who showed up, there would have been more dead," Sgt. Mull said.
At least one of those killed, Nathan Bray, was an audience member. Mull identified another deceased victim as Erin Halk, although it was unclear if he was attending the concert or an employee. Mull did not identify the other fatality. Abbott was the only band member confirmed dead "at this point," he said.
Darrell Abbott grew up outside of Dallas, TX, where his father owned a recording studio. He saw many great blues and country artists come through as clients of his father and he learned from them. He learned quickly. So quickly in fact that he was not allowed to enter any guitar contests in the whole state because he'd already won them all...by the age of 16. It was not long before he decided to start up his own band. Eventually he gathered up a collection of musicians and created the monster, we had yet to know, a band called Pantera.



Advertise on Futuremusic.com! | Privacy Policy | Employment Opportunities | Contact Us
Copyright © 2004 Futuremusic® All Rights Reserved.





As the name correctly implies, Experiments In Sound, is Futuremusic's latest endeavor for pushing electronic music technology to the very edge of what's possible. Experiments In Sound grew out of Futuremusic's avant-garde events in New York City that featured DJ's taking mixing and live sound reinforcement to a whole new level with the very latest gear and software. Be the first to hear about Experiments In Sound by joining Futuremusic Direct.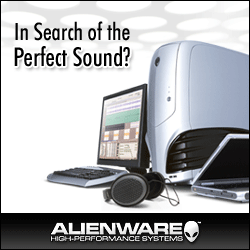 Part of Experiments In Sound, TestDrive will feature the lab results of our DJ Experiments so that everyone can get in on the action. Take the latest electronic music releases, mix vigorously with bleeding-edge DJ technology in a large beeker, and then cook the hell out of it! Be the first to hear about TestDrive by joining Futuremusic Direct.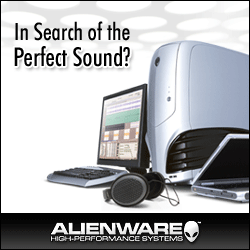 Futuremusic wants to thank everyone who participated in The Next Big Thing 2004. John Digweed, Beatport, Alienware, M-Audio, Native Instruments, IK Multimedia, PVDJ, PK Graphics, Ableton, The DubHouse, Propellerheads, Technics, FreeFloat, The Church, PCDJ and every DJ who entered this year's event thank you. From the sheer number of quality mixes, we can tell you that dance music is thriving in the United States. The amount of outstanding talent and creativity really blew us away, and every DJ who's putting their heart, mind and soul behind the music is a winner. John Digweed has made his decision and the winner is...
News Archives



Digihear? Stories: December 2004
Digihear? Stories: November 2004
Digihear? Stories: October 2004
Digihear? Stories: September 2004
Digihear? Stories: August 2004
Digihear? Stories: July 2004
Digihear? Stories: June 2004