CD Spotlight




A great selection of late-afternoon-sun dance tracks, that's perfect for channeling the patio vibe of St. Barth's. LISTEN!


Digital Spotlight



House Titan D-Formation returns with remixes of The Third Dimension. Victor Calderone offers us his particular vision of what The Third Dimension looks like, and Simon&Shaker literally take us there. LISTEN!


Vinyl Spotlight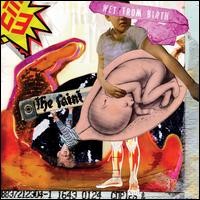 The Faint - "I, Disappear" (FC KAHUNA REMIX) - Saddle Creek. "I, Disappear" is the first single from the new "Wet From Birth" album, the progressive remix by FC Kahuna is sure to be a club favorite. LISTEN!




December 20, 2004
../ Apple Readies New FireWire Sound Card
Apple will reportedly announce a brand new FireWire sound card in January. The new card, code-named Asteroid, has been under development by the Emagic team for the past year.

Details are sketchy about the product's specs, but rumors cite two XLR/TRS inputs, RCA/TRS outputs, a headphone jack and optical digital in/outs in an Airport Express type of enclosure. Asteroid will be powered by the FireWire 400 port, and will also have phantom power. Asteroid's architecture is said have a built-in limiter and software driven gain control, as well as the ability to daisy-chain up to four of the devices together.

Asteroid is meant to be the official audio interface to Apple's successful GarageBand music studio software. It will be the first official product of Apple's new iPod Division and will debut along with a new version of GarageBand. Emagic, which Apple recently bought, has been fully integrated into the new iPod Division and is currently developing a suite of music-based devices and software, in addition to Logic Audio 8.

Asteroid's leak to the public spurred Apple to file a civil suit against several anonymous parties on December 13th, claiming "an unidentified individual, acting alone or in concert with others, has recently misappropriated and disseminated through Web sites confidential information about an unreleased Apple product." Although there has been a lot of speculation about several new Apple products including an Apple cell phone (iPhone), a Flash memory iPod and a new Sirius satellite radio enabled iPod, Asteroid appears to be at the center of the suit.

The Future: Is Apple's civil suit a marketing ploy to build up interest in their MacWorld announcements? Clearly, Asteroid isn't breakthrough technology that warrants a severe reaction like a vindictive lawsuit. Maybe Asteroid is only the tip of the iceberg...








Advertise on Futuremusic.com! | Privacy Policy | Employment Opportunities | Contact Us
Copyright © 2004 Futuremusic® All Rights Reserved.





As the name correctly implies, Experiments In Sound, is Futuremusic's latest endeavor for pushing electronic music technology to the very edge of what's possible. Experiments In Sound grew out of Futuremusic's avant-garde events in New York City that featured DJ's taking mixing and live sound reinforcement to a whole new level with the very latest gear and software. Be the first to hear about Experiments In Sound by joining Futuremusic Direct.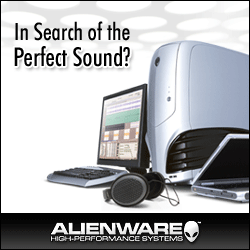 Part of Experiments In Sound, TestDrive will feature the lab results of our DJ Experiments so that everyone can get in on the action. Take the latest electronic music releases, mix vigorously with bleeding-edge DJ technology in a large beeker, and then cook the hell out of it! Be the first to hear about TestDrive by joining Futuremusic Direct.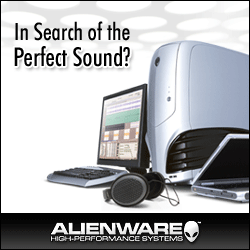 Futuremusic wants to thank everyone who participated in The Next Big Thing 2004. John Digweed, Beatport, Alienware, M-Audio, Native Instruments, IK Multimedia, PVDJ, PK Graphics, Ableton, The DubHouse, Propellerheads, Technics, FreeFloat, The Church, PCDJ and every DJ who entered this year's event thank you. From the sheer number of quality mixes, we can tell you that dance music is thriving in the United States. The amount of outstanding talent and creativity really blew us away, and every DJ who's putting their heart, mind and soul behind the music is a winner. John Digweed has made his decision and the winner is...
News Archives



Digihear? Stories: December 2004
Digihear? Stories: November 2004
Digihear? Stories: October 2004
Digihear? Stories: September 2004
Digihear? Stories: August 2004
Digihear? Stories: July 2004
Digihear? Stories: June 2004