CD Spotlight




David Alvarado's new album breaks down the boundaries of typical house music and strips the genre right down to its bones. Very much a listening experience, tracks like Aire and Luna have an almost soundtrack quality. Check it out now! LISTEN!


Digital Spotlight




Doug Waylo's Daydream Fascination builds on his already impressive production talent with this powerhouse track sporting a serious bassline. After its first break this track builds energy by adding haunting female and male vocal samples as well as bringing a moving bassline to the front of the listeners perception. Now Available for download! LISTEN!


Vinyl Spotlight




Killer Progressive Tribal House from Spain's BeatFreak Recordings. Dark Iberican beast, dense pulsing basslines, it doesn't get much better than this Black Magic! LISTEN!




August 2, 2005
../ Napster & XM Partner on New Receiver/Player/Service
High-Concept Convergence will be home for the holidays...
...but will it be easy to use? Napster and XM Satellite Radio Holdings Inc. announced a unique service and device that will enable XM Satellite subscribers to actively bookmark songs they like while listening to the radio. In a dynamic twist, the bookmarked songs will automatically be downloaded to the new combination radio receiver and digital audio player in the MP3 format. The user will then be able to play the tracks on demand, but if they want to transfer the songs to another player, they will be sent to Napster to purchase the tracks. Samsung Electronics, Napster's longtime hardware technology partner, will make the new hardware.

The new service is a forward-thinking convergence of both companies' core competencies. If XM, Samsung and Napster can meld their technologies for a seamless user experience, then the new service/player will finally be a compelling alternative to Apple's iTunes/iPod combo. The bookmark option is something that users have been clamoring for during the last couple of years, but has been widely ignored by industry leader Apple. In fact, Apple's new iPod Shuffle, which has no LCD screen for identifying songs, has been criticized by reviewers for not including a bookmark feature. Listeners have welcomed the addition of a data stream to terrestrial radio broadcasts which have enabled the stations to send out not only a text station ID, but also the name of the current song and artist.

When a user connects the player to a computer, Napster will automatically launch and flag the bookmarked songs, giving the user the option to purchase them for outright ownership. The mini hard drive-based devices will come in two flavors: one with 50 hours worth of capacity and one with 25 hours. The new models will only work when connected to a home or car connection, but a fully portable model is under development for launch in mid 2006.

The Future: Samsung, who has hung in with Napster despite dismal sales of their co-branded player, is posed to be a big winner if XM's customers adopt the new service. To us, everything about the new device/service makes incredible sense and enables the user to completely consolidate their music collection into one device. A subscriber can now bring their favorite songs with them while commuting to work, as well as listen to their favorite XM broadcasts. With the ability to download and store MP3s, the service will most likely include the ability to record broadcasts, a la TiVo and Podcasting, at a future date. This time-shifting feature will allow XM and Napster to put their arms around the latest popular trend furthering their reach and creating the ultimate convergence device/service...if, and only if, they can make it a seamless, intuitive experience.










Advertise on Futuremusic.com! | Privacy Policy | Employment Opportunities | Contact Us
Copyright © 2005 Futuremusic® All Rights Reserved.





As the name correctly implies, Experiments In Sound, is Futuremusic's latest endeavor for pushing electronic music technology to the very edge of what's possible. Experiments In Sound grew out of Futuremusic's avant-garde events in New York City that featured DJ's taking mixing and live sound reinforcement to a whole new level with the very latest gear and software.

Now Experiments In Sound has become The Ultimate Mix Contest...

After the tremendous success of our groundbreaking The Next Big Thing DJ Contest, Futuremusic has decided to once again create a new paradigm...
Learn more about Experiments In Sound!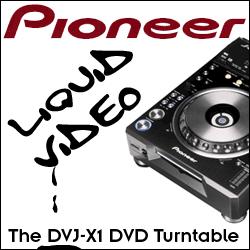 Futuremusic wants to thank everyone who participated in The Next Big Thing 2004. John Digweed, Beatport, Alienware, M-Audio, Native Instruments, IK Multimedia, PVDJ, PK Graphics, Ableton, The DubHouse, Propellerheads, Technics, FreeFloat, The Church, PCDJ and every DJ who entered this year's event thank you. From the sheer number of quality mixes, we can tell you that dance music is thriving in the United States. The amount of outstanding talent and creativity really blew us away, and every DJ who's putting their heart, mind and soul behind the music is a winner. John Digweed has made his decision and the winner is...
Think you got skills?? Then start practicing! The Next Big Thing 2005 will kick off at the end of the summer!!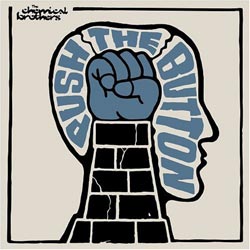 News Archives



Digihear? Stories: July 2005
Digihear? Stories: June 2005
Digihear? Stories: May 2005
Digihear? Stories: April 2005
Digihear? Stories: March 2005
Digihear? Stories: February 2005
Digihear? Stories: January 2005
Digihear? Stories: December 2004
Digihear? Stories: November 2004
Digihear? Stories: October 2004
Digihear? Stories: September 2004
Digihear? Stories: August 2004