CD Spotlight



Together with Fabric Records, John presents Fabric 20, featuring tracks and remixes by Pete Moss, Martin Solveig, Angel Alanis, Michael Mayer, DJ Rasoul, Josh Wink, Slam, and many more. LISTEN!


Digital Spotlight



Soaring melodies fuel a music time machine launching the listener to the top of a world yet discovered. Reminiscent of the early works of Sasha and BT, My Piano's uplifting melody, combined with a funky, asymmetrical bass line creates a progressive, feel-good vibe on the floor while providing a memorable hook to take home until you next adventure in club land. LISTEN!


Vinyl Spotlight




Killer Progressive Tribal House from Spain's BeatFreak Recordings. Dark Iberican beast, dense pulsing basslines, it doesn't get much better than this Black Magic! LISTEN!




April 19, 2005
../ Martha Stewart Inks Deal With Sirius
Sirius Satellite Radio and Martha Stewart Living Omnimedia, Inc. announced an exclusive four-year agreement to create and launch a Martha Stewart-branded satellite radio channel. This pioneering channel will provide original programming specifically designed for women listeners.

Martha Stewart Living Radio will leverage the company's expertise in the lifestyle arena to create programming focused on topics such as cooking, entertaining, gardening, home-keeping, decorating, holidays, collecting, health and whole living, crafts, and weddings, as well as how-to projects for parents and children, and information and tips for owners and their pets. Martha Stewart will be a regular presence on the channel and will be actively involved with program development even though she's confined to house arrest in her Connecticut fortress. Martha Stewart Living Omnimedia's team of experts will also contribute. Martha Stewart Living Radio is expected to begin on Sirius later this year. Terms of the agreement were not disclosed..

"This will be the first around the clock channel devoted entirely to areas of interest for women in particular. It has been our dream to bring our expertise in the life-style arena, and our vast library of how-to ideas, to radio programming. Just as we pioneered in the creation of the how-to lifestyle magazine and how-to television media categories, our new partnership with SIRIUS is breaking new ground in satellite radio," said Stewart.

The Future: Sirius chalks up another content victory over XM with the addition of the Martha Stewart Living channel. This is a perfect niche for satellite radio and Stewart already has a diehard following that creates an instant audience. Like their deal with Howard Stern, Sirius hopes the addition of Stewart's channel with substantially increase subscribers.










Advertise on Futuremusic.com! | Privacy Policy | Employment Opportunities | Contact Us
Copyright © 2005 Futuremusic® All Rights Reserved.





As the name correctly implies, Experiments In Sound, is Futuremusic's latest endeavor for pushing electronic music technology to the very edge of what's possible. Experiments In Sound grew out of Futuremusic's avant-garde events in New York City that featured DJ's taking mixing and live sound reinforcement to a whole new level with the very latest gear and software.

Now Experiments In Sound has become The Ultimate Mix Contest...

After the tremendous success of our groundbreaking The Next Big Thing DJ Contest, Futuremusic has decided to once again create a new paradigm...
Learn more about Experiments In Sound!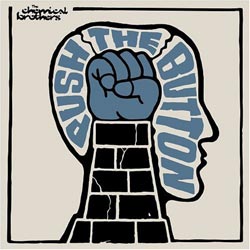 Part of Experiments In Sound, TestDrive will feature the lab results of our DJ Experiments so that everyone can get in on the action. Take the latest electronic music releases, mix vigorously with bleeding-edge DJ technology in a large beeker, and then cook the hell out of it! Be the first to hear about TestDrive by joining Futuremusic Direct.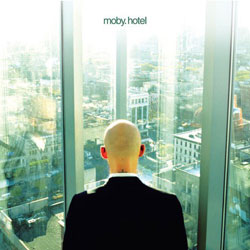 Futuremusic wants to thank everyone who participated in The Next Big Thing 2004. John Digweed, Beatport, Alienware, M-Audio, Native Instruments, IK Multimedia, PVDJ, PK Graphics, Ableton, The DubHouse, Propellerheads, Technics, FreeFloat, The Church, PCDJ and every DJ who entered this year's event thank you. From the sheer number of quality mixes, we can tell you that dance music is thriving in the United States. The amount of outstanding talent and creativity really blew us away, and every DJ who's putting their heart, mind and soul behind the music is a winner. John Digweed has made his decision and the winner is...
Think you got skills?? Then start practicing! The Next Big Thing 2005 will kick off at the end of the summer!!
News Archives



Digihear? Stories: March 2005
Digihear? Stories: February 2005
Digihear? Stories: January 2005
Digihear? Stories: December 2004
Digihear? Stories: November 2004
Digihear? Stories: October 2004
Digihear? Stories: September 2004
Digihear? Stories: August 2004
Digihear? Stories: July 2004
Digihear? Stories: June 2004