CD Spotlight



Together with Fabric Records, John presents Fabric 20, featuring tracks and remixes by Pete Moss, Martin Solveig, Angel Alanis, Michael Mayer, DJ Rasoul, Josh Wink, Slam, and many more. LISTEN!


Digital Spotlight



Soaring melodies fuel a music time machine launching the listener to the top of a world yet discovered. Reminiscent of the early works of Sasha and BT, My Piano's uplifting melody, combined with a funky, asymmetrical bass line creates a progressive, feel-good vibe on the floor while providing a memorable hook to take home until you next adventure in club land. LISTEN!


Vinyl Spotlight




Killer Progressive Tribal House from Spain's BeatFreak Recordings. Dark Iberican beast, dense pulsing basslines, it doesn't get much better than this Black Magic! LISTEN!




April 20, 2005
../ Copyright Case Sets Public Domain Precedent
In a precedent-setting decision, New York state's highest court extended the scope of common-law copyright upholding the decision that rights to performances recorded before 1972 are protected under state common law, even after those recordings have been put on the market. The ruling is a huge victory to the major labels that own most of the rights to recorded musical performances.

The Court of Appeals groundbreaking April 5th decision held The ruling, Capitol Records Inc. v. Naxos of America, increases the duration of protection for a huge catalog of recorded music, keeping it out of the public domain until 2067. This prevents others from releasing their own versions of these early recordings and keeps the labels in control of the recording's copyrights.

The ruling arises from a dispute over several classical music recordings that were made in England during the 1930s and recorded by Capitol Records parent company, now known as EMI Records Ltd. The performers involved signed over all their rights to these works to the company.

EMI's copyrights to the performances had ended by 1990, because United Kingdom law states that rights to musical performances last for 50 years. The performances never received copyright protection under U.S. law because federal law only protects recordings of musical performances produced after Feb. 15, 1972. Nevertheless, in 1996, an EMI subsidiary granted Capitol what purported to be an exclusive license to exploit these recordings in the United States. Capitol remastered the original recordings to improve their sound quality and sold these cleaned-up versions on CDs.

After the recordings had entered the public domain in England, a competing record company, Naxos, located copies of the original 1930s shellac recordings, made its own remastered versions and began selling them on CDs in the U.S. in 1999. Capitol sued, alleging, among other claims, that Naxos was liable for common-law copyright infringement under New York state law.

The federal district court in New York granted summary judgment to Naxos, holding that when the U.K. copyrights to the performances expired, EMI (and thus Capitol) had lost its intellectual property rights to the recordings. Capitol appealed the ruling to the New York City-based 2nd U.S. Circuit Court of Appeals, which found that the case raised unsettled issues under New York state law.

The federal appellate panel then certified three questions to the New York State Court of Appeals asking that court to decide whether EMI had any rights to the musical performances under New York's common-law copyright. The state's highest court unanimously found that EMI (and Capitol) still had common-law copyrights to these performances.

Common-law copyright traditionally has protected only unpublished works. In this case, the court concluded that the musical performances at issue were unpublished, even though they had been commercially sold to the public for decades.

Prior cases have found that a composition protected by common-law copyright is not considered published, which would cause it to lose this protection, just because a recording of the composition is put on the market. The New York court read those cases as concerning rights to musical performances, thus overlooking the fact that the rights to performances are different from rights to compositions.

EMI stated in a press release that it is "extremely pleased" with the court's ruling. The company has good reason to be happy, because the ruling does far more than simply help EMI/Capitol Records win its suit against Naxos. Specifically, this ruling on common-law copyright effectively lengthens the duration of music companies' rights to many popular works of the 1950s and 1960s.

The Future: The case now goes back to the 2nd Circuit, which is expected to issue an order that reverses the district court's decision on summary judgment and send the case back down for trial. However, the case may not come to trial anytime soon and the 2nd Circuit's ruling may be open to appeal..










Advertise on Futuremusic.com! | Privacy Policy | Employment Opportunities | Contact Us
Copyright © 2005 Futuremusic® All Rights Reserved.





As the name correctly implies, Experiments In Sound, is Futuremusic's latest endeavor for pushing electronic music technology to the very edge of what's possible. Experiments In Sound grew out of Futuremusic's avant-garde events in New York City that featured DJ's taking mixing and live sound reinforcement to a whole new level with the very latest gear and software.

Now Experiments In Sound has become The Ultimate Mix Contest...

After the tremendous success of our groundbreaking The Next Big Thing DJ Contest, Futuremusic has decided to once again create a new paradigm...
Learn more about Experiments In Sound!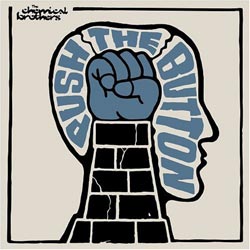 Part of Experiments In Sound, TestDrive will feature the lab results of our DJ Experiments so that everyone can get in on the action. Take the latest electronic music releases, mix vigorously with bleeding-edge DJ technology in a large beeker, and then cook the hell out of it! Be the first to hear about TestDrive by joining Futuremusic Direct.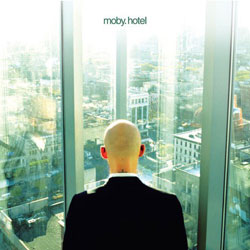 Futuremusic wants to thank everyone who participated in The Next Big Thing 2004. John Digweed, Beatport, Alienware, M-Audio, Native Instruments, IK Multimedia, PVDJ, PK Graphics, Ableton, The DubHouse, Propellerheads, Technics, FreeFloat, The Church, PCDJ and every DJ who entered this year's event thank you. From the sheer number of quality mixes, we can tell you that dance music is thriving in the United States. The amount of outstanding talent and creativity really blew us away, and every DJ who's putting their heart, mind and soul behind the music is a winner. John Digweed has made his decision and the winner is...
Think you got skills?? Then start practicing! The Next Big Thing 2005 will kick off at the end of the summer!!
News Archives



Digihear? Stories: March 2005
Digihear? Stories: February 2005
Digihear? Stories: January 2005
Digihear? Stories: December 2004
Digihear? Stories: November 2004
Digihear? Stories: October 2004
Digihear? Stories: September 2004
Digihear? Stories: August 2004
Digihear? Stories: July 2004
Digihear? Stories: June 2004