CD Spotlight



Together with Fabric Records, John presents Fabric 20, featuring tracks and remixes by Pete Moss, Martin Solveig, Angel Alanis, Michael Mayer, DJ Rasoul, Josh Wink, Slam, and many more. LISTEN!


Digital Spotlight



Soaring melodies fuel a music time machine launching the listener to the top of a world yet discovered. Reminiscent of the early works of Sasha and BT, My Piano's uplifting melody, combined with a funky, asymmetrical bass line creates a progressive, feel-good vibe on the floor while providing a memorable hook to take home until you next adventure in club land. LISTEN!


Vinyl Spotlight




Killer Progressive Tribal House from Spain's BeatFreak Recordings. Dark Iberican beast, dense pulsing basslines, it doesn't get much better than this Black Magic! LISTEN!




April 19, 2005
../ Combs Finalizes Deal With Warner Music
Sean Combs, CEO of Bad Boy Entertainment, reached an agreement to bring his company over to the Warner Music Group in a multiyear deal valued at close to $30 million. Warner is the third major label that Combs has moved Bad Boy from since 2002.

Combs originally landed a Production and Distribution deal (P&D) with Arista Records and then abruptly ended the relationship in 2002. In an unprecedented deal, he walked away with his entire Bad Boy artist roster and rights to all of his catalogue, and entered into an agreement with Universal. Now just three years later he's entered into a worldwide 50/50 joint venture with Warner. The joint venture gives Warner 50% ownership in Bad Boy's catalog and gives them the right to pursue deals in the digital and ringtone market for past hits by the Notorious B.I.G., P. Diddy and Mase. Combs will continue to serve as CEO and will be able to draw upon the marketing, promotional and physical and electronic distribution resources of WMG and its Atlantic Records, WEA Corp. and Warner Music International divisions.

In the first five years of its existence, under the watchful eye of Sean "P. Diddy" Combs, Bad Boy grew to become one of the most influential urban labels in the business, with more than 75 million record sales worldwide, including 10 million alone by Combs. But that dominance has faded in recent years with lackluster sales and poor artist development. "I am thrilled to be working with Lyor Cohen and the entire WMG family," commented Combs in the press release. "It was important for me to have the opportunity to grow Bad Boy, and I can do that with WMG. This is a perfect situation for me and Bad Boy, and I can't wait to get out there and continue making music history." (Yeah, right... -Ed.)

Edgar Bronfman, Jr., Chairman and CEO of Warner Music Group, said, "Sean and Bad Boy are an exciting new addition to Warner Music Group and its renowned roster of artists and labels. His ability to cultivate new artists combined with his relentless drive makes Sean one of the entertainment industry's truly gifted and rare talents."

The Future: Warner's just putting more lipstick on the pig for their planned IPO on April 25th. Bad Boy's prestige has faded quicker than MC Hammer's genie pants and that's why Universal drop kicked the label. Combs, stretched to the max with his various ventures, has chosen to focus on his lucrative Sean John Fashion line in recent years instead of his label and it shows. With no big name sellers and failed releases by his MTV "bands," the glamour days of Bad Boy are over. As far as the $30 million payout...it basically amounts to Comb's 2005 bar tab.










Advertise on Futuremusic.com! | Privacy Policy | Employment Opportunities | Contact Us
Copyright © 2005 Futuremusic® All Rights Reserved.





As the name correctly implies, Experiments In Sound, is Futuremusic's latest endeavor for pushing electronic music technology to the very edge of what's possible. Experiments In Sound grew out of Futuremusic's avant-garde events in New York City that featured DJ's taking mixing and live sound reinforcement to a whole new level with the very latest gear and software.

Now Experiments In Sound has become The Ultimate Mix Contest...

After the tremendous success of our groundbreaking The Next Big Thing DJ Contest, Futuremusic has decided to once again create a new paradigm...
Learn more about Experiments In Sound!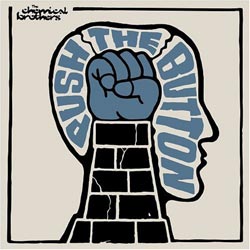 Part of Experiments In Sound, TestDrive will feature the lab results of our DJ Experiments so that everyone can get in on the action. Take the latest electronic music releases, mix vigorously with bleeding-edge DJ technology in a large beeker, and then cook the hell out of it! Be the first to hear about TestDrive by joining Futuremusic Direct.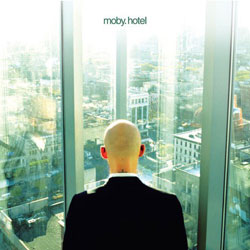 Futuremusic wants to thank everyone who participated in The Next Big Thing 2004. John Digweed, Beatport, Alienware, M-Audio, Native Instruments, IK Multimedia, PVDJ, PK Graphics, Ableton, The DubHouse, Propellerheads, Technics, FreeFloat, The Church, PCDJ and every DJ who entered this year's event thank you. From the sheer number of quality mixes, we can tell you that dance music is thriving in the United States. The amount of outstanding talent and creativity really blew us away, and every DJ who's putting their heart, mind and soul behind the music is a winner. John Digweed has made his decision and the winner is...
Think you got skills?? Then start practicing! The Next Big Thing 2005 will kick off at the end of the summer!!
News Archives



Digihear? Stories: March 2005
Digihear? Stories: February 2005
Digihear? Stories: January 2005
Digihear? Stories: December 2004
Digihear? Stories: November 2004
Digihear? Stories: October 2004
Digihear? Stories: September 2004
Digihear? Stories: August 2004
Digihear? Stories: July 2004
Digihear? Stories: June 2004