Cheers:


+Sound Quality
+Interface
+Presets
+FM Matrix
+Arpeggiator
+Programming


Jeers:


-Morph Function


Off The Record:


"Native Instruments has adroitly been evolving the interfaces of most of their products into a single interface paradigm. Their goal is to make it simple to go from one NI product to another without having to completely relearn a new interface every time. By eliminating a steep learning curve for each product, the company has now developed their own "Native ecosystem" that cuddles their customers instead of challenges them with each new update or new product announcement. Quite savvy..."
--Greg Geller


"The only downside is that FM8 only does FM synthesis. If you're looking for something a little more versatile, gaze no farther than NI's Absynth."
--Neville Carrol


"I wasn't crazy about a couple of the effects and there's aliasing on the Morph function, but certainly not a lot to complain about in this stellar update."
--Glen Furman









April 27, 2007
../ TestDrive: Native Instruments FM8
Devotees of the of the incredibly popular Yamaha DX7 synthesizer, which single-handedly kicked analog synthesis to the curb in the early '80s, rejoiced when Native Instruments released their original FM synthesis emulator, the FM7. Now Native is back with FM8, the second incarnation of this unique DX7 emulator, and once again fans have something to cheer about.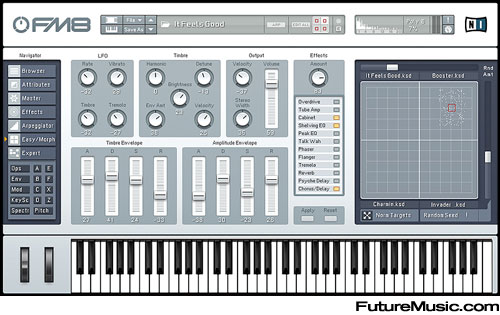 The Interface shines one Native Instruments' FM8

The update brings a new audio engine, an interface polish and many expanded features to the FM8's palette. Most noticeable is the new power plant, which adds nuclear energy and even a sense of urgency to the FM8's sound. The vibrant sonic characteristics actually make the FM7 sound somewhat dull by comparison, a significant feat. FM8 comes with a whopping 960 presets, including all the FM7 patches, and is fully Kore compatible.
The new Graphical User Interface (GUI) takes the severe pain out of programming FM patches, a problem for the synthesis methodology and one of the reasons that eventually caused it to lose favor and eventually go the way of hair mousse. The first order of business for NI's development team was to streamline and simplify the FM synthesis programming. FM8 breaks the process down into Easy Edit and Advanced Edit modes, which will meet the needs of newcomers and experts alike. Marry that to a gorgeous, easy-to-use interface and the user can quickly come to terms with the wily beast that is FM synthesis. But wait, we're getting ahead of ourselves here.

FM8's arpeggiator is not only flexible, but also extremely easy to use

FM synthesis, the audio technology behind the DX7, was discovered by John Chowning at Stanford University in the late sixties, and patented in 1975. It was then licensed to Yamaha who in turn patented their hardware implementation of FM, giving them a stranglehold on the market for the next decade.
Frequency Modulation synthesis, otherwise known as FM, starts with a simple waveform dubbed a Carrier that is used to modulate another waveform often called a Modulator. The programmer can add up to eight of these "Operator" waveforms each containing different algorithmic relationships, and then route the result through filters and effects to get a final sound. The original DX7 had six operators and 32 fixed algorithms, however NI's FM8 allows a virtually infinite array of its eight operators through the software's FM matrix. This advanced action takes place in Expert Mode, where true aficionados of FM Synthesis will go ballistic. Any of the 32 waveforms (Operators) can act as a Modulator, a Carrier or both in the Matrix, and the Modulators can be routed to the Carriers culminating in limitless sonic potential.
Now if all this is getting confusing, don't worry. Native Instruments did an outstanding job of corralling all this commotion into an intuitive and attractive interface. FM8's main window is broken down into four main sections, The Application Control, the Editor, the Navigator and a virtual Keyboard. The Application Control give you access to Open/Save/Import controls, CPU load and Patch attributes, The Navigator sets up the Editor, where most of the tweaking takes place, and contains tab navigation for the now familiar Native Instruments' Browser, which organizes the 960 included presets into categories, subcategories, the effects and more. The virtual keyboard can be relieved of its duty to free up screen real estate, a nice attribute.
A new addition to FM8 is the fully programmable Arpeggiator. Native didn't just fax the feature set in — this tool has maximum flexibility and can sync-to-tempo, loop start, sync-start, and can play once or repeatedly to a maximum of 32 steps. If you want to go really nutty, every parameter can be manually modulated and all attributes can be randomized for each step. A tweaker's delight!
However, all the eye candy and usability in the world doesn't mean a thing if it ain't got that swing. And as we mentioned earlier, the FM8's sound quality doesn't come up wanting. However, the one attribute that makes this synth truly something special is that not only is it a great FM synth emulator, but its sonic fingerprint is quite distinctive. With many virtual synths sounding exactly alike, inserting a FM8 patch into a track is like opening a window in a stuffy room. The crystalline, shimmering pads, dark ethereal textures and crisp melodic percussive sounds will energize your music for a lift that few other virtual synths can deliver.
FM8 is available for $339 / €299 from authorized dealers worldwide and in Native Instruments' Online Shop. The update from FM7: $119 / €99. More information on Native Instruments FM8.

Advertise on Futuremusic.com! | Privacy Policy | Employment Opportunities | Contact Us
Copyright © 2007 Futuremusic® All Rights Reserved.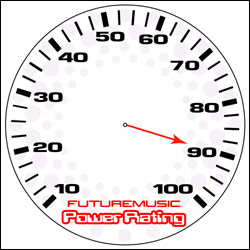 If you're looking for FM muscle, Native Instruments' FM8 has what it takes under the hood.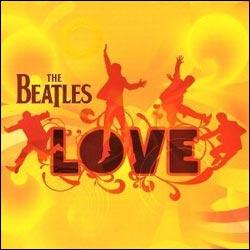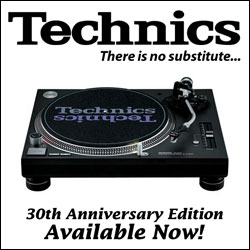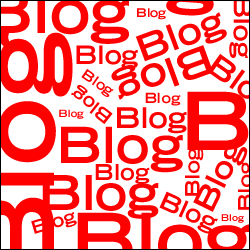 News Archives



Digihear? Stories: March 2007
Digihear? Stories: February 2007
Digihear? Stories: January 2007
Digihear? Stories: December 2006
Digihear? Stories: November 2006
Digihear? Stories: October 2006
Digihear? Stories: September 2006
Digihear? Stories: August 2006
Digihear? Stories: July 2006
Digihear? Stories: June 2006
Digihear? Stories: May 2006
Digihear? Stories: April 2006