CD Spotlight



Paul Van Dyk's The Politics of Dancing, Vol. 2 is receiving major buzz as the Fall release. The second installment promises to continue where the first installment left off with tracks from Jose Zamora, Shiloh, Whiteroom, Mr. Sam, Angello & Ingrosso, Marco V, James Holden and a new one from PVD himself "The Other Side". LISTEN!


Digital Spotlight




Rumour Records throws down four solid mixes of this classic Nomad track to ignite any room. LISTEN!


Vinyl Spotlight




From the production duo that set dancefloors alight with "Shake It" comes a track that gives the summer season a sweet wave goodbye. "I Watch You" provides an enticing build up with an energetic bassline and a hooky vocal. LISTEN!




September 20, 2005
../ Access Shipping Virus TI Synths in October
Access announced a shipping date of October 3, 2005 for their new line of TI hardware synths. The synths were originally announced 18 months ago and were demonstrated almost a year ago at Winter NAMM, but never materialized at retailers.






The new Access TI Pølar with white LEDs - Drool Bucket please...

Access' groundbreaking Total Integration (TI) technology allows the synth to behave just like a software synthesizer within the leading Digital Audio Workstations (DAW), a breakthrough that many manufacturers attempted but never achieved. Access' philosophy was to ship the new Ti's only when the synth was perfected and not a moment earlier.
How does it work? A scalable USB link connects the Virus to a Mac or PC for total integration of synth and studio. The VIRUSControl plug-in automatically detects and connects the synth, ensuring a hassle-free configuration every time.
From inside a host application, the plug-in enables the new Virus hardware to appear as a multi-channel VST/AU soft-synth with up to 4 sub-mixes (or 2 stereo). Access' proprietary driver technology makes VIRUS TI the world's first hardware synthesizer with sample-accuracy timing and a delay-compensated audio/MIDI connection. Wow!
Seamless interconnectivity also provides a real benefit in the software sequencer environment. All multi-timbral sounds and settings used for a project are stored within the DAW for true snapshot total recall of all parameters - no more writing down all your settings for each track. The new TI series also includes editor and librarian functions with no SysEx or 3rd party software hassles. Sweet!



The new Access TI Desktop

With 24-bit 192KHz balanced analog, S/PDIF I/O and MIDI in and out ports, the new Virus is perfect to utilize as the main Audio and MIDI I/O center for your entire rig. These functions are especially practical for the laptop studio, offering an unmatched range of features and capabilities from one product. Additionally, a new Remote Mode allows the Virus hardware to become a control surface for any MIDI-capable device or software, mapping each of the 33 knobs to a specific MIDI message. TI ships with a great selection of templates and includes 32-user memories for custom controller maps.
Three models are available, the super-sexy Pølar $2560, the Keyboard $2560, and the Desktop $1895
For more details hit Access
The Future: of virtual analog is here!

Advertise on Futuremusic.com! | Privacy Policy | Employment Opportunities | Contact Us
Copyright © 2005 Futuremusic® All Rights Reserved.





As the name correctly implies, Experiments In Sound, is Futuremusic's latest endeavor for pushing electronic music technology to the very edge of what's possible. Experiments In Sound grew out of Futuremusic's avant-garde events in New York City that featured DJ's taking mixing and live sound reinforcement to a whole new level with the very latest gear and software.

Now Experiments In Sound has become The Ultimate Mix Contest...

After the tremendous success of our groundbreaking The Next Big Thing DJ Contest, Futuremusic has decided to once again create a new paradigm...
Learn more about Experiments In Sound!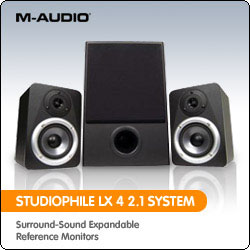 Futuremusic wants to thank everyone who participated in The Next Big Thing 2004. John Digweed, Beatport, Alienware, M-Audio, Native Instruments, IK Multimedia, PVDJ, PK Graphics, Ableton, The DubHouse, Propellerheads, Technics, FreeFloat, The Church, PCDJ and every DJ who entered this year's event thank you. From the sheer number of quality mixes, we can tell you that dance music is thriving in the United States. The amount of outstanding talent and creativity really blew us away, and every DJ who's putting their heart, mind and soul behind the music is a winner. John Digweed has made his decision and the winner is...
Think you got skills?? Then start practicing! The Next Big Thing 2005 will kick off at the end of the summer!!
News Archives



Digihear? Stories: August 2005
Digihear? Stories: July 2005
Digihear? Stories: June 2005
Digihear? Stories: May 2005
Digihear? Stories: April 2005
Digihear? Stories: March 2005
Digihear? Stories: February 2005
Digihear? Stories: January 2005
Digihear? Stories: December 2004
Digihear? Stories: November 2004
Digihear? Stories: October 2004
Digihear? Stories: September 2004