CD Spotlight



Paul Van Dyk's The Politics of Dancing, Vol. 2 is receiving major buzz as the Fall release. The second installment promises to continue where the first installment left off with tracks from Jose Zamora, Shiloh, Whiteroom, Mr. Sam, Angello & Ingrosso, Marco V, James Holden and a new one from PVD himself "The Other Side". LISTEN!


Digital Spotlight




Rumour Records throws down four solid mixes of this classic Nomad track to ignite any room. LISTEN!


Vinyl Spotlight




From the production duo that set dancefloors alight with "Shake It" comes a track that gives the summer season a sweet wave goodbye. "I Watch You" provides an enticing build up with an energetic bassline and a hooky vocal. LISTEN!




September 26, 2005
../ Mix Contest To Aid Katrina Victims
Experiments In Sound Deadline Extended to October 31, 2005

Experiments In Sound, Futuremusic's ultimate DJ and VJ mix competition, will donate a portion of the proceeds to the victims of Hurricane Katrina and Rita, and to rebuild the vital, musical heritage that is New Orleans. In order to accomplish their goal, Futuremusic is extending the deadline for DJ and VJ mix entrees to October 31, 2005.

"Hurricane Katrina was one of the most devastating disasters to not only hit the shores of the United States, but also one of our most dynamic music cultures," Futuremusic President, Dan Brotman reflected. "I'm pleased Experiments In Sound can contribute to the renewal of New Orleans, so generations to come can experience this one-of-a-kind music city."

Experiments In Sound is a new, groundbreaking mix contest for talented DJs and VJs who are on the cutting edge of mixing. Grand Prize winners will be chosen in two categories, audio and video, and will receive an unprecedented prize package including an Alienware computer, Sony music and video production software, a Pioneer DVJ-X1 DVD turntable, and much more, as well as the opportunity to mix a DualDisc compilation for the Futuremusic label.

Experiments In Sound is about giving an artist the ultimate freedom to craft something extraordinary. The mixes can be achieved on turntables, CD players, DVD players, software, hardware, any mixing tool the artist desires. It can be comprised of any genre, from hip-hop to industrial and anything in between. The only rule for DJs is that the audio mix must be one hour long and for VJs the video mix has to be a minimum of 30 minutes long. In an industry first, we are also going to accept audio mixes in 5.1 surround sound.

"With the explosion in new hardware and software mixing tools, Futuremusic feels that Experiments In Sound is the quintessential opportunity for DJs and VJs to get the recognition they deserve," states Futuremusic's Dan Brotman. "Unlike our performance-based mix competition, The Next Big Thing, Experiments gives DJs who use Acid, ProTools, and other digital audio workstations the opportunity to show off their creativity." So what kind of mix will win the incredible arsenal of DJ and VJ gear?

The judges will be evaluating mixing talent, song choice, sequencing, and the ability to take the listener on a remarkable ride. Audio submissions with mash-ups, original compositions, segue ways, interludes, sound effects, voiceovers, raps, spoken word sequences, etc. will all be accepted. Like the name implies, Futuremusic is looking for outstanding creativity that rides the fine line between challenging the listener while still being accessible. Experiments In Sound is open to all mixologists aged 18 years old and up.

Completing their radical vision, Experiments in Sound has a separate mix category for music oriented video artists, another industry first. The VJ prize package consists of the groundbreaking Pioneer DVD Turntable, the DVJ-X1, Sony's top-of-the-line video production software, Vegas, Arkaos VJ performance software, a M-Audio Trigger Finger controller and much more!

For more information or to enter go to: www.ExperimentsInSound.com

The DJ package includes an Alienware computer workstation, Sony's renowned Acid Pro 5 and Sound Forge 8, Serato Scratch Live, Native Instruments Komplete2, and a great deal more. In addition, both winners will also qualify to mix a special DualDisc release, DVD on one side and CD on the other, for Futuremusic's new 3xperiments 1n 5ound compilation series.

The Future: It could be you...










Advertise on Futuremusic.com! | Privacy Policy | Employment Opportunities | Contact Us
Copyright © 2005 Futuremusic® All Rights Reserved.





As the name correctly implies, Experiments In Sound, is Futuremusic's latest endeavor for pushing electronic music technology to the very edge of what's possible. Experiments In Sound grew out of Futuremusic's avant-garde events in New York City that featured DJ's taking mixing and live sound reinforcement to a whole new level with the very latest gear and software.

Now Experiments In Sound has become The Ultimate Mix Contest...

After the tremendous success of our groundbreaking The Next Big Thing DJ Contest, Futuremusic has decided to once again create a new paradigm...
Learn more about Experiments In Sound!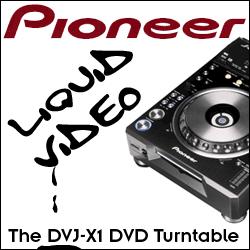 Futuremusic wants to thank everyone who participated in The Next Big Thing 2004. John Digweed, Beatport, Alienware, M-Audio, Native Instruments, IK Multimedia, PVDJ, PK Graphics, Ableton, The DubHouse, Propellerheads, Technics, FreeFloat, The Church, PCDJ and every DJ who entered this year's event thank you. From the sheer number of quality mixes, we can tell you that dance music is thriving in the United States. The amount of outstanding talent and creativity really blew us away, and every DJ who's putting their heart, mind and soul behind the music is a winner. John Digweed has made his decision and the winner is...
Think you got skills?? Then start practicing! The Next Big Thing 2005 will kick off at the end of the summer!!
News Archives



Digihear? Stories: August 2005
Digihear? Stories: July 2005
Digihear? Stories: June 2005
Digihear? Stories: May 2005
Digihear? Stories: April 2005
Digihear? Stories: March 2005
Digihear? Stories: February 2005
Digihear? Stories: January 2005
Digihear? Stories: December 2004
Digihear? Stories: November 2004
Digihear? Stories: October 2004
Digihear? Stories: September 2004