CD Spotlight



Paul Van Dyk's The Politics of Dancing, Vol. 2 is receiving major buzz as the Fall release. The second installment promises to continue where the first installment left off with tracks from Jose Zamora, Shiloh, Whiteroom, Mr. Sam, Angello & Ingrosso, Marco V, James Holden and a new one from PVD himself "The Other Side". LISTEN!


Digital Spotlight




Rumour Records throws down four solid mixes of this classic Nomad track to ignite any room. LISTEN!


Vinyl Spotlight




From the production duo that set dancefloors alight with "Shake It" comes a track that gives the summer season a sweet wave goodbye. "I Watch You" provides an enticing build up with an energetic bassline and a hooky vocal. LISTEN!




October 9, 2005
../ Allen & Heath's Revolutionary Xone:3D Mixer
Start Saving Now...

Allen & Heath showcased its innovative Xone:3D DJ Mixer/Controller workstation at the AES convention in New York City. The 3D, one of six working prototypes, brings the two very different worlds of the vinyl and digital DJ seamlessly together in a well-thought out and brilliantly executed design. The all-in-one design contains a 4 channel analog mixer, two separate MIDI control surfaces, a multi-channel USB soundcard and Allen & Heath's dynamic filter effects. The unit will begin shipping in January of 2006 in Europe for £1400 pounds and will hit the shores of the US sometime in the Spring at $2999 dollars.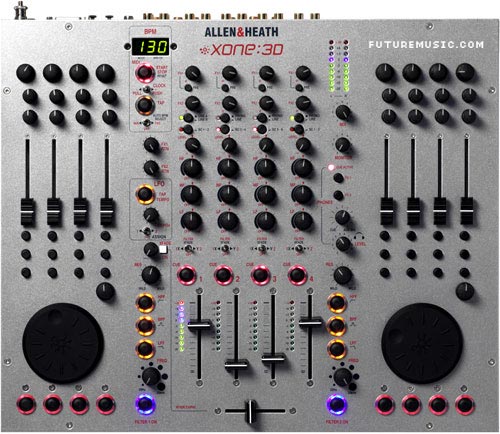 Allen & Heath Xone:3D - Two MIDI Controllers sandwich a Xone:92.

The mixer section is a direct descendent of A&H's Xone:92 design, featuring four multi-input stereo channels, 3-band EQ with kill, cue, two stereo returns, headphone monitor with mix/cue control, quality dual rail faders, and a VCA crossfader. The built-in USB soundcard has eight channels, arranged in stereo pairs, which can operate in two modes: six channels from a computer and two returns, or four channels from a computer and four returns. The Analog to Digital translation is handled by 24 bit stereo converters with an audio sampling rate of 48 kHz. The soundcard can be fed from the main mix, FX-1, or direct from the channels, and features SPDIF optical and coaxial connections (see picture below). Also, the USB connection sends and receives both audio and MIDI data, and can be used to update firmware and save mixer configuration data.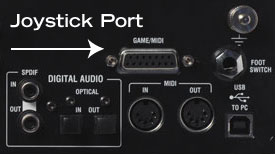 The Gameport could be the 3D's secret weapon with the right controller.

The 3D houses Allen & Heath's excellent VCF filters, offering low-pass, band-pass, and high-pass selection, as well as resonance and frequency filters. In addition, there is an assignable LFO with depth control. The master section has two effects sends with pre/post fader selection. An automatic beat detector synchronizes the MIDI clock to the main mix, the FX2 mix buss, or can be disabled to allow the beat to be manually tapped-in. This means that you can instantly synchronize your computer DJ program's BPM to the 12" record you are rocking on your deck. Brilliant! The 3D also has connections for a footswitch controller and a gameport socket for a standard analogue joystick that can also be used as a second MIDI output for seriously amazing creative possibilities.
There are two dedicated MIDI control sections on either side of the mixer (yes, two!), with a total of eight dedicated control faders, 16 rotary controls with center detent, 10 encoders, 50 switches, and two custom jog wheels with micro switches, which can be mapped for use as navigation controls for DJ software such as Ableton's Live, Native Instruments' Traktor and others. Xone:3D can send a total of 105 different MIDI control messages from the dedicated control sections, audio channel faders and crossfader, to the 3D's MIDI out socket and via the USB interface to the computer. Even with the two dedicated controllers on either side of the mxer, every single one of the controls, from the EQ knobs, to the Filter controls to the Crossfader can send MIDI data.



Plenty of gold plated connections, plus SPDIF optical and coaxial.

The Xone:3D could be to Digital DJing what the Pioneer CDJ-1000 was to CD mixing. Not only could it completely legitimize the sport, but the days of a computer crash bringing a DJ set to a screeching halt are over. In addition, the ability to remix tracks on the fly, something done by Sasha, Richie Hawtin, Urban Rhythm and others, is now available to the masses without having to construct their own MIDI interfaces or bring out a truckload of gear. Kudos to Andy Rigby Jones, known as the "King of Xone" inside the Allen & Heath camp, for shepherding this effort from conception to reality. Allen & Heath has now firmly put the pressure on Pioneer, Numark and others to come out with their own versions, which they all will do, at significantly lower prices.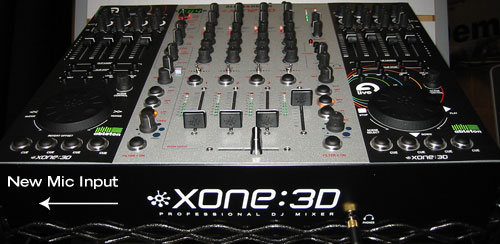 Due to request, A&H will include a Mic input on the front

The biggest hurdle that Allen & Heath faces is the astronomical price of the Xone:3D. At $2999/£1400, the Xone:3D is beyond the reach of many DJs working today. To make matters worse, Allen & Heath has yet to rev up the marketing campaign for the 3D. Most of the buzz is coming from word of mouth within a very small segment of the DJ market. In fact, the Xone:3D display at the AES convention was bordering on pathetic. Not only was the unit buried in the corner, but it only had a single CD player attached to it, and a laptop running Ableton's Live 5. To add insult to injury, the CD had only a few ballads (I kid you not) to "mix." Weak! Without two 1200s, two CDJ-1000s, and a laptop, how is anyone going to receive a comprehensive demo of what the 3D is capable of?? If it wasn't for the helpful Glenn Rogers, then none of our questions about performance would have been answered. Allen & Heath really needs to develop a traveling 3D Demo Station if they want to market the 3D properly in a public forum.
To learn a little more about the Xone:3D hit: Allen-Heath.com.
Warning: the details on the site are pretty skimpy and there's no video of the unit in action
The Future: You're looking at it!

Advertise on Futuremusic.com! | Privacy Policy | Employment Opportunities | Contact Us
Copyright © 2005 Futuremusic® All Rights Reserved.





As the name correctly implies, Experiments In Sound, is Futuremusic's latest endeavor for pushing electronic music technology to the very edge of what's possible. Experiments In Sound grew out of Futuremusic's avant-garde events in New York City that featured DJ's taking mixing and live sound reinforcement to a whole new level with the very latest gear and software.

Now Experiments In Sound has become The Ultimate Mix Contest...

After the tremendous success of our groundbreaking The Next Big Thing DJ Contest, Futuremusic has decided to once again create a new paradigm...
Learn more about Experiments In Sound!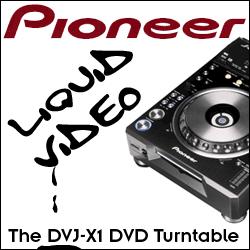 Futuremusic wants to thank everyone who participated in The Next Big Thing 2004. John Digweed, Beatport, Alienware, M-Audio, Native Instruments, IK Multimedia, PVDJ, PK Graphics, Ableton, The DubHouse, Propellerheads, Technics, FreeFloat, The Church, PCDJ and every DJ who entered this year's event thank you. From the sheer number of quality mixes, we can tell you that dance music is thriving in the United States. The amount of outstanding talent and creativity really blew us away, and every DJ who's putting their heart, mind and soul behind the music is a winner. John Digweed has made his decision and the winner is...
Think you got skills?? Then start practicing! The Next Big Thing 2005 will kick off at the end of the summer!!
News Archives



Digihear? Stories: September 2005
Digihear? Stories: August 2005
Digihear? Stories: July 2005
Digihear? Stories: June 2005
Digihear? Stories: May 2005
Digihear? Stories: April 2005
Digihear? Stories: March 2005
Digihear? Stories: February 2005
Digihear? Stories: January 2005
Digihear? Stories: December 2004
Digihear? Stories: November 2004
Digihear? Stories: October 2004