CD Spotlight



Via new recording advances and automation techniques, Richie Hawtin uses his new-found freedom to release a stunning surround sound mix. DE9: TRANSITIONS, the third part of the DE9 series that started with Decks, EFX & 909 (1999) and was followed by DE9: Closer to the Edit (2001), is easily Hawtin's best mix release to date. LISTEN!


Digital Spotlight




Rumour Records throws down four solid mixes of this classic Nomad track to ignite any room. LISTEN!


Vinyl Spotlight




From the production duo that set dancefloors alight with "Shake It" comes a track that gives the summer season a sweet wave goodbye. "I Watch You" provides an enticing build up with an energetic bassline and a hooky vocal. LISTEN!




November 12, 2005
../ Sony BMG Suspends CD Antipiracy Spyware
Sony BMG Music Entertainment, will temporarily cease production of their controversial copy-protected CDs in an abrupt about face. The "rootkit" CDs were designed to limit the number of copies that could be burned, prevent the consumer from creating MP3s and inhibit the songs to be imported into Apple's iTunes music software.

In addition to massive customer complaints, security experts lambasted the technology because it uses "rootkit" techniques to render itself invisible on consumer's hard drives, something that's usually associated with Spyware. Even worse, experts acknowledged that hackers could piggyback malicious code onto the technology allowing the computers of Sony BMG's customers to be remote controlled via Trojan horses. Not pretty.

"We stand by content protection technology as an important tool to protect our intellectual property rights and those of our artists. Nonetheless, as a precautionary measure, Sony BMG is temporarily suspending the manufacture of CDs containing XCP technology," Sony BMG stated just a day before the first wave of Trojan horses hit the Internet allowing infected computers to be controlled remotely.

Sony BMG's attempt at copy protection reveals how poorly the record industry is dealing with implementing technology to limit how their content is distributed and controlled. This is certainly not the first load of problems the industry has experienced, and it certainly won't be the last. "Personal user rights" is very sticky. The industry's attempts at controlling how a consumer utilizes their purchased content have all backfired. It's fascinating to see Sony BMG resorting to a rootkit cloak, or Spyware, to protect their content. Is Sony BMG that desperate? Or was this just an extremely ambitious, yet misguided, technical team who came up with this solution? Sony BMG won't comment, but their Public Relations department certainly has a huge mess on their hands.

The mess has also seeped into the legal system. Already, attorney Alan Himmelfarb has filed a class action suit against Sony BMG in Los Angeles Federal court, asserting that the company violated state and federal statues on unauthorized computer tampering. He goes on to state that Sony BMG's actions also constitute fraud, trespass and false advertising. And this is just the beginning. Other attorney's are going to file similar suits in the United States, an economy fueled not by oil, but by litigation. Other country's lawyers are likely to join the pile-on which will end up costing Sony BMG millions - far more than they would of lost from illegal file trading in the first place. Ugly.

In response to their public stoning, Sony BMG has released a patch on their website to fix the security problems and address other issues. Several antivirus software manufacturers have also added the XCP software to their spyware definitions and will assist users on how they can safely remove the code.

The Future: Will consumers now think all of Sony BMG's new CDs have this problem? And could the timing be worse with the holiday season fast approaching?
Sony BMG can only wait and see how badly this will hurt their overall CD sales during this very important quarter. Sony BMG's primary focus in the short term will be damage control and how they can deflect the arrows hitting them from all directions.










Advertise on Futuremusic.com! | Privacy Policy | Employment Opportunities | Contact Us
Copyright © 2005 Futuremusic® All Rights Reserved.





As the name correctly implies, Experiments In Sound, is Futuremusic's latest endeavor for pushing electronic music technology to the very edge of what's possible. Experiments In Sound grew out of Futuremusic's avant-garde events in New York City that featured DJ's taking mixing and live sound reinforcement to a whole new level with the very latest gear and software.

Now Experiments In Sound has become The Ultimate Mix Contest...

After the tremendous success of our groundbreaking The Next Big Thing DJ Contest, Futuremusic has decided to once again create a new paradigm...
Learn more about Experiments In Sound!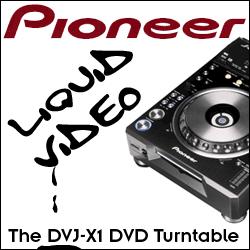 Futuremusic wants to thank everyone who participated in The Next Big Thing 2004. John Digweed, Beatport, Alienware, M-Audio, Native Instruments, IK Multimedia, PVDJ, PK Graphics, Ableton, The DubHouse, Propellerheads, Technics, FreeFloat, The Church, PCDJ and every DJ who entered this year's event thank you. From the sheer number of quality mixes, we can tell you that dance music is thriving in the United States. The amount of outstanding talent and creativity really blew us away, and every DJ who's putting their heart, mind and soul behind the music is a winner. John Digweed has made his decision and the winner is...
Think you got skills?? Then start practicing! The Next Big Thing 2005 will kick off at the end of the summer!!
News Archives



Digihear? Stories: October 2005
Digihear? Stories: September 2005
Digihear? Stories: August 2005
Digihear? Stories: July 2005
Digihear? Stories: June 2005
Digihear? Stories: May 2005
Digihear? Stories: April 2005
Digihear? Stories: March 2005
Digihear? Stories: February 2005
Digihear? Stories: January 2005
Digihear? Stories: December 2004
Digihear? Stories: November 2004