CD Spotlight



Via new recording advances and automation techniques, Richie Hawtin uses his new-found freedom to release a stunning surround sound mix. DE9: TRANSITIONS, the third part of the DE9 series that started with Decks, EFX & 909 (1999) and was followed by DE9: Closer to the Edit (2001), is easily Hawtin's best mix release to date. LISTEN!


Digital Spotlight




John Digweed unleashes a fresh selection of Bedrock classics along side of all new bangers in this relentless mix for AOL DJ Sessions. Released on the new INgrooves digital label. LISTEN!


Vinyl Spotlight




As Zoo Brazil and Laid, this Swedish duo have been behind some of the better selling underground house records of the last couple of years. Boy is warm, sensual Deep house wrapped around pulsing four on the floor drums. Slade keeps things raw and stripped back, with skittering old school machine rhythms joining scattered bleeps for a late night jack track. LISTEN!



December 20, 2005
../ Spitzer Continues To Air Out Radio Stink
Fumigation Hits Warner Music Group

After settling with Sony BMG four months ago for $10 million, Elliot Spitzer, Attorney General for New York, aimed his legal guns at Warner Music Group. Warner has agreed to a $5 million dollar settlement for providing radio stations and their employees with financial incentives in exchange for airplay, a practice commonly known as "pay-for-play" or payola.

Spitzer's investigation turned up rampant and flagrant payola violations including direct bribes to radio programmers, as well as gifts of stereo equipment, tickets to sporting events and concerts, airline tickets, and other promotional "items." Spitzer stated that the payola schemes were "corrupting the airwaves for new talent trying to break through on their own merits." Or maybe he was listening to the radio last summer while driving down to the Jersey Shore and kept wondering why the horrible lead single from J. Lo's last album was getting constant airplay.

One of the more unctuous schemes that Spitzer targeted was "spin programs" which artificially increased the number of times a song was played on the station. The number of spins determines weekly chart positioning on Billboard, so the more spins a song receives the higher the rank. Inflated rankings can easily translate to sales and these programs were all the rage. Here's how it worked: a record label would buy advertising air time during which they would play the song they wanted promoted. Since the song was played in its entirety, it would register as a spin and thus count for charting. Pretty slick, and everyone benefited, so you can see why this guise was so attractive.

Spitzer's notion this will liberate the airwaves so that getting a song played will be a true democratic process, is just plain naïve. In reality, a DJ who wants the latest iPod, will have no problem playing a little J. Lo, even if it invokes the gag reflex in their listening audience. Warner will suck up to the attorney general's office and publicly put their tail between their legs, but then immediately concoct more sophisticated ways to get play-for-pay.

The Warner payola settlement includes paying $5 million into the Rockefeller Philanthropy Advisors fund which will distribute to money to non-profit music educational endeavors, and covering $50,000 for Spitzer's legal expenses. Lawola?

The Future: EMI and Universal Music are next. Expect the same faux fawning demeanor from both companies and similar settlements.










Advertise on Futuremusic.com! | Privacy Policy | Employment Opportunities | Contact Us
Copyright © 2005 Futuremusic® All Rights Reserved.





As the name correctly implies, Experiments In Sound, is Futuremusic's latest endeavor for pushing electronic music technology to the very edge of what's possible. Experiments In Sound grew out of Futuremusic's avant-garde events in New York City that featured DJ's taking mixing and live sound reinforcement to a whole new level with the very latest gear and software.

Now Experiments In Sound has become The Ultimate Mix Contest...

After the tremendous success of our groundbreaking The Next Big Thing DJ Contest, Futuremusic has decided to once again create a new paradigm...
Learn more about Experiments In Sound!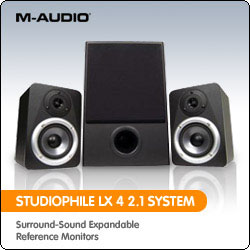 Futuremusic wants to thank everyone who participated in The Next Big Thing 2004. John Digweed, Beatport, Alienware, M-Audio, Native Instruments, IK Multimedia, PVDJ, PK Graphics, Ableton, The DubHouse, Propellerheads, Technics, FreeFloat, The Church, PCDJ and every DJ who entered this year's event thank you. From the sheer number of quality mixes, we can tell you that dance music is thriving in the United States. The amount of outstanding talent and creativity really blew us away, and every DJ who's putting their heart, mind and soul behind the music is a winner. John Digweed has made his decision and the winner is...
Think you got skills?? Then start practicing! The Next Big Thing 2005 will kick off at the end of the summer!!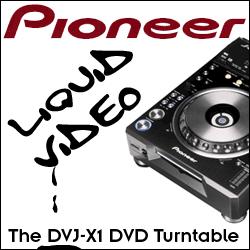 News Archives



Digihear? Stories: November 2005
Digihear? Stories: October 2005
Digihear? Stories: September 2005
Digihear? Stories: August 2005
Digihear? Stories: July 2005
Digihear? Stories: June 2005
Digihear? Stories: May 2005
Digihear? Stories: April 2005
Digihear? Stories: March 2005
Digihear? Stories: February 2005
Digihear? Stories: January 2005
Digihear? Stories: December 2004