rss feeds

FutureMusic News RSS Feed:
Exclusive FutureMusic News Stories and Reviews: FutureMusic RSS News Feed

FutureMusic's "It's A Beta World" Daily News Feed:
Daily Music News Hot Off The Press! It's A Beta World RSS Feed


FutureMusic Mailing List
Receive FutureMusic's Monthly Newsletter!
Subscribe now to our monthy newsletter and mailing list. We'll keep you updated on the latest musical instruments, music software, music gadgets, digital music, electronic music releases, DJ gear, DJ news and other important issues facing future music (plus we send you free stuff if you include your mailing address). FutureMusic Newsletter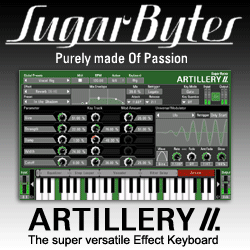 All FutureMusic® content is copyright protected and cannot be used in any way without expressed written permission.

syndicate

Want The Latest Music News?

Syndicate Our News For Your Site!
If you're looking to provide up-to-the-minute, cutting-edge music news on your site to keep your visitors coming back again and again, then contact us now to learn how to put our content on your site for a low monthy rate! FutureMusic Syndication




© Copyright 2008 FutureMusic, Inc.
All Rights Reserved. | Privacy Statement
FutureMusic® is a registered trademark of
FutureMusic, Inc.