CD Spotlight




The title of Annie Lenox's fifth solo record, Songs Of Mass Destruction, evokes apocalypse, or worse, but it is a little heavy-handed and overblown for the well-crafted, multi-dimensional tracks found on this release. Songs Of Mass Destruction could almost be labeled a Best Of... compilation of new material since it showcases her mastery of a wide variety of genres. Songs range on Destruction from smokey ballads, to driving power pop that recalls some of her best work with Dave Stewart. Glen Ballard's production gives Lenox a grainy, rougher sound that recalls some of his work with Alanis Morissette, and creates a new depth that contrasts with her undeniable vocal in profound ways. Look for the album's remixes, which could be this year's standouts. LISTEN!


CD Spotlight




The three CD Balance platform is the perfect vehicle to showcase Lee Burridge's taste in wonky music, and his measured mixing style. Instead of packing 20 or more tracks on each CD, Burridge chose to flow about 12 groggy cuts that accurately demonstrate what it's like to see him spin at a venue. Lee, who along with his partner-in-crime Craig Richards, officially broke into the electronic music scene by hosting the famed Tryant parties in London, has been fine-tuning his DJing lately by embarking on what he dubbed the 365 tour. Instead of bouncing from city to city for one-off, Burridge would move into a town for a month for a number of play dates, before moving onto the next spot. This approach allowed him to get to know, and understand, a city and its electronic music community more intimately. For fans of Burridge and his deep, dark tech-house sound, at least one of these CDs will transport you back to a sweaty, dank night in your past, for the uninitiated, you'll be privy to a very personal experience with the man and his music... LISTEN!









../ iClones Threaten Apple's iPhone Rollout In Asia
Chinese Counterfeiters Take A Bite Out Of Apple
In Taiwan, you could buy an "iPhone" six months before the official debut of the much-anticipated multimedia mobile in the United States. The iClones, as they have become known, sell for about $250 dollars in Taiwan, and only $125 in mainland China and Hong Kong...
>>> FULL STORY




../ TestDrive: Arturia Jupiter-8V
So before further ado, let's address the elephant in the room. The Arturia JP-8V does an excellent emulation of the famed Roland Jupiter 8, albeit a hyper-present and ultra-clean version. However, if that's all you care about, you're missing a big part of what makes the JP-8V a killer soft synth...
>>> FULL STORY



../ Apple Announces Media Event For September 5th
Updated!
Apple will host a media event on September 5th at the Moscone West in San Francisco to introduce a variety of new gear and software according to invites sent to members of the media this week...
>>> FULL STORY



../ Are High Priced Cables Worth The Money?
The Internet has been a disruptive force to many entrenched industries and market segments in its brief history. So, it was only a matter of time before it focused its eye on the audio and video cable industry. Ever wonder why salespersons push cables so ardently at music and electronic stores? Unknown to many, audio or video cables have the largest profit margins. Using the "don't you want the best quality" pitch, a savvy salesperson can rack up hundreds of dollars of pure profit on cables alone when a customer buys a television, stereo, or mixer.
>>> FULL STORY



../ TestDrive: LennarDigital Sylenth1
LennarDigital's Sylenth1 is a simple subtractive virtual analog synth with delicious warm sound that delivers immediate results once you decide to get your hands dirty. Sylenth1 is capable of a broad range of sounds, but its obvious from the moment you begin to entertain the over 700 patches, that this synth was designed from the ground up for electronic music with obvious nods to the Access Virus, Roland TB-303, and a wave in the Minimoog's general direction.
>>> FULL STORY




../ Music Trends: The New Shape Of Sound
Picture a piano in your mind. What do you see? A long, black Steinway Concert Grand usually comes to mind, or maybe an upright, but in a few years your perception may change if some of the new-school piano manufacturers have their way...
>>> FULL STORY



../ Dance Download Alliance Announced To Fight Beatport
Group Claims Beatport's Exclusivity Agreement Is The Target — But Could It Be Survival?
Seven UK dance music download stores have joined together to create the Dance Download Alliance (DDA). The seven members, 3Beat Digital, Audiojelly, DJdownload, Juno Download, TrackitDown, Trax2Burn and Xpressbeats, have joined together to counteract a proposal offered to dance labels and distributors by Beatport who offers an exclusivity arrangement, as an option, on all new releases from labels if they chose to participate...
>>> FULL STORY









../ TestDrive: Head2Head LightSnake VS. Stealth Plug
IK Multimedia's Stealth Plug and SoundTech's LightSnake square off in a Sound Card In A Cable battle royale...
>>> FULL STORY



../ TestDrive: Native Instruments FM8
Devotees of the of the incredibly popular Yamaha DX7 synthesizer, which single-handedly kicked analog synthesis to the curb in the early '80s, rejoiced when Native Instruments released their original FM synthesis emulator, the FM7. Now Native is back with FM8, the second incarnation of this unique DX7 emulator, and once again fans have something to cheer about...
>>> FULL STORY



../ Music Trends: Hip-Hop Is Dead
Rap Industry Takes A Hard Look At Itself After 21% Sales Decline
After 30 years of growing popularity, Rap music has finally hit its tipping point. Though music sales are down overall, Rap sales have declined 21 percent from 2005 to 2006, and for the first time in 12 years, no Hip-Hop album was among the top 10 sellers of the year. Many have forecasted the death of Hip-Hop over the years, but it appears that the umpteenth drug-dealing anthem, chest-pounding boast, gun-play recount or soft-core, booty-bouncing music video, has, finally, gotten stale...
>>> FULL STORY



../ The Stanton Management Shuffle
Time Will Tell If Stanton's Internal Promotions Pay Off
Stanton recently sent off a press release proclaiming several new appointments and promotions from within the company. The release follows the recent announcement that Timothy Dorwart was promoted from Senior Vice President of Marketing and Sales to CEO after the sudden departure of Dave Froker, who left the concern for another company.

To apparently solidify his core base, Dorwart then promoted his in-house supporters to new positions and most likely salary increases. But the question remains if this massive sweep of management changes and promotions across the company will address the serious problems that Stanton faces in the future
>>> FULL STORY






../ Music Trends: MySpace Popularity Doesn't Sell Music
MySpace vixen, Tila Tequila, has failed to turn her immense popularity into sales for her much ballyhooed, but mediocre MySpace promoted single, "I Love U." Tequila hoped to leverage her 1.7 million MySpace friends into substantial iTunes profits, but preliminary reports indicate lackluster numbers.
>>> FULL STORY



../ TestDrive: Apple iPod Shuffle 2.0
UPDATED: This Review Was Updated on March 7, 2007
The second incarnation of the Apple iPod Shuffle hit our offices several days before the national rollout and caused quite a sensation. The all aluminum chassis, with a built-in clip, looked beautiful and was quite the music fashion statement when each of us sported the digital player during our individual TestDrives...
>>> FULL STORY
../ TestDrive: Slappa CD Cases
You'd think in today's world finding a quality CD case that can stand up to the rigors of the road for a working DJ wouldn't be an impossible task. Unfortunately, that's not the case. If you explore the market, you'll find many mediocre offerings that are extremely overpriced. Several of our readers, feeling the pain, wrote to us asking if we run across a quality container in any of our adventures. A quick poll of the office came to the same conclusion, none of us owned a CD case that we thought was the perfect balance of quality and value. Thus, we went on a mission to find the best possible CD case for the money, and then share our findings with you, our esteemed readers...
>>> FULL STORY




../ Music Trends: DanceRecords.com Online Store
What makes a good online music store? Is it flashy graphics with lots of dazzling animation? Is it customer service where the emphasis is actually on the customer? Is it the ability to find what you're looking for quickly and efficiently? For this month's MusicTrends, we are going to explore DanceRecords.com.
>>> FULL STORY



../ TestDrive: Audio-Technica ATH-PRO700 Headphones
When Audio-Technica, the esteemed Japanese manufacturer of microphones and headphones, decided to enter the professional DJ headphone market several months ago, our expectations were quite high. Audio-Technica has developed a number of outstanding transducer products over the years and we were hoping their new ATH-PRO700 headphones would live up to their reputation. Many of us expected Audio-Technica to decimate the DJ headphone playing field, and in one product introduction, own the high-end DJ market with their new PRO700's. Sadly, Audio-Technica decided to imitate, and not innovate...
>>> FULL STORY



../ TestDrive: IK Multimedia CSR
IK Multimedia, a concern who has made a concerted effort to offer a wider breath of products as of late, has released their own dedicated reverb plug-in, which has been modeled on the classic units of yore.
>>> FULL STORY






../ TestDrive: iSoundCap iPod Hat
Here at Futuremusic, we're big fans of iPod hats. After getting our meaty paws on the first generation iPod Shuffle, we couldn't help but notice that a dedicated iPod Hat would be the ultimate accessory for anyone leading an active lifestyle. A couple of snowboarders on staff here actually designed their own Shuffle hats and took to the slopes, but when the weather warmed up, they're iPod baseball hat designs were not nearly as inspired. Enter iSoundCap.
>>> FULL STORY



../ TestDrive: Ecler Nuo4 MIDI DJ Mixer
The Ecler Nuo4 MIDI DJ Mixer offers a tremendous value to the modern DJ who wants a mixer that bridges the gap between the analog and digital worlds for only $749...
>>> FULL STORY







Advertise on Futuremusic.com! | Privacy Policy | Employment Opportunities | Contact Us
Copyright © 2007 Futuremusic® All Rights Reserved.



Check out our latest TestDrive: Arturia's Jupiter-8V.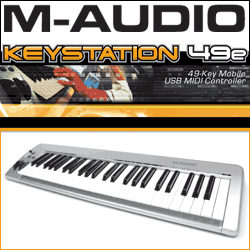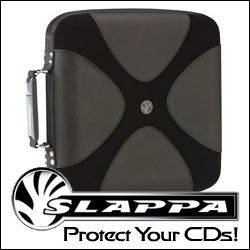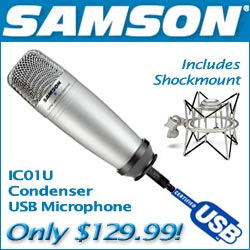 News Archives



Digihear? Stories: August 2007
Digihear? Stories: July 2007
Digihear? Stories: June 2007
Digihear? Stories: May 2007
Digihear? Stories: April 2007
Digihear? Stories: March 2007
Digihear? Stories: February 2007
Digihear? Stories: January 2007
Digihear? Stories: December 2006
Digihear? Stories: November 2006
Digihear? Stories: October 2006
Digihear? Stories: September 2006