CD Spotlight




Ali B's London based club night Air has rocked the UK faithful with the finest beats and breaks for the past 9 years - now the party comes packaged in a 18 cut mix CD featuring some of the biggest names in breaks including Plump DJs, Stanton Warriors, Freestylers, Krafty Kuts, DJ Icey, Soul Of Man, Freq Nasty, Deekline, Rennie Pilgrem, Lee Coombs, Atomic Hooligan, Precision Cuts and many more. This killer release starts out rocking and doesn't take to foot off the pedal until the Evil Nine remix of Will Saul's Where is it?. Breaks fans will squeal with delight like a mascara-smeared Kate Moss gazing down at a fat line, when this release drops on November 13th. LISTEN!


Digital Spotlight




The Beat Poet throws down "The Fear" a hysterically funny, stream-of-conscious recap of a marijuana high gone terribly wrong. Da Poet's razor sharp lyrics keep you focused, but it's the Willy Wonka adventure that keeps you giggling and coming back for more. With tight production that not only supports the Beat Poet's content, but also comprehends who he is, you get a great track whose chorus could easily be the Ringtone of the Year! LISTEN!


Vinyl Spotlight



Mashtronic give the treatment to John Digweed's Warung Beach release on Bedrock. Deep Funky Progressive Electro Tech House and Peak Hour Deep Funky Electro Progressive Tech House make this vinyl your Weapon of Choice. LISTEN!












../ MusicTrends: DJ MIDI Controllers
The DJ MIDI controller market has been simmering for the last couple of years with several boutique manufacturers stealing the majority of the business, and the buzz. However, two small events in the last week have raised the eyebrows of several industry watchers who feel this segment will come to a boil by early January...
>>> FULL STORY



../ TestDrive: Sony PCM-D1 Portable Recorder
When Sony first showcased the PCM-D1 at the AES trade show, I got a severe case of technolust. The sexy, beautifully designed, unit was a true digital recorder with built-in mics, a titanium case, and no internal moving parts, save for the tasty analog level meters. As I wiped the drool from my bottom lip, I couldn't help but think that this was the first Sony product in years that I wanted no matter what the cost. Unfortunately, after using the unit, I think I'll save the $2000 dollars it costs for owning one.
>>> FULL STORY



../ Output Recordings Closes Up Shop
Output Recordings, the UK based label, has ceased operations. In a farewell "letter" to industry contacts, the label's founder and owner, Trevor Jackson, ranted about artist conflicts and financial strains as the reason to shutter the label which was home to LCD Soundsystem, The Rapture, Mu, Tet, and others including Jackson's own musical ventures, Playgroup and Underdog.
>>> FULL STORY



../ Apple Updates iPod Line
Apple Computer completely revamped the entire iPod line in a pre-emptive strike to the back-to-school and holiday shopping seasons. The new iPod features a 60 percent brighter and more vibrant 2.5-inch color display perfect for watching TV shows and now Hollywood movies right in the palm of your hand.
Apple also introduced the all-new iPod nano with a new aluminum body, a claimed 24 hours of battery life and more than twice the music capacity for the same price as the previous generation. The new iPod nano features Apple's innovative Click Wheel and an even smaller, thinner and lighter design available in silver, pink, green, blue and black.
The real buzz came when Apple introduced the new iPod Shuffle. Nearly half the size of the original, the new iPod shuffle is just half a cubic inch in volume, weighs just half an ounce and features a stunning all-new aluminum design and a built-in clip which makes it the most wearable iPod ever.
Apple has released iTunes 7, delivering new features such as the new album and Cover Flow views of music, TV shows and movies, enabling users to quickly find titles in their library as well as casually browse through and re-discover titles they already own.
Apple also displayed a set-top television device dubbed the "iTV." Looking similar to a Mac Mini, but half the height, the iTV contains a variety of connectors, including USB, Ethernet, RCA video connectors, HDMI, optical audio and 802.11 wireless connectivity. The iTV should make its debut next year possibly with the release of Mac OS 10.5.
>>> FULL STORY



../ TestDrive: Amplitube 2
Let's just get this out of the way immediately. The sound quality of Amplitube 2 is simply amazing. IK completely revamped the sound engine of Amplitube 2 with a new technology dubbed Dynamic Saturation Modeling (DSM) which mimics each component's circuit boards, tubes, cabinets, stomp boxes and other attributes to obtain the most accurate emulations to date. The improvement in aural quality is staggering when compared to the first incarnation of Amplitube, and opens the doors even wider for electronic musicians to create tantalizing sonic landscapes...
>>> FULL STORY



../ New Faderfox Controllers Announced
Faderfox has announced the second generation of their handmade MIDI controllers for DJs and electronic musicians. Faderfox also revealed that the controllers, which have only been available in limited supply in Europe, now have a North American distributor. The ingenious, over-the-keyboard design remains, but the new units have been revamped to meet the needs of Ableton Live and Native Instruments Traktor users.
>>> FULL STORY



../ Beatport Launches Version 3.0
Beatport, the leading online music store for electronic music, has launched the third generation of its digital download service with several enhancements and new features. The upgrades are not just for the music buyer, but also for the many labels who sell their releases through Beatport.com...
>>> FULL STORY



../ Music Trends: The DVD-Album Concept
Warner Music recently announced plans to develop and distribute a new music format dubbed the "DVD Album." The new format will incorporate CD quality songs, "pre-ripped" digital tracks, videos, album art and other extras. Warner hopes that this new format will spark retail sales at a higher price point. We think not...
>>> FULL STORY



../ Apple Has Only 6 Months To Introduce iPhone
Apple Computer's long rumored iPhone, must debut in the next six months or the company will risk losing its customer base as cell phone manufacturers ramp up their music-phone offerings...
>>> FULL STORY



../ Who Cares About Microsoft's Zune?
In the last couple of weeks we've been bombarded with all types of rumors and news tidbits about Microsoft developing their own "iPod Killer" named Zune. The hubbub has reached such a din, that one would think this was the first ever incarnation of a MP3 player.
>>> FULL STORY



../ Inside The Røde/Event Merger
Røde was one of the first companies that started the value-priced, tube microphone revolution. Before Røde, tube microphones were out of the price range of small and project studio owners. Røde came along and created a seismic shift by offering a quality tube mic at a price point that many could swallow. Event took a similar approach to their monitors. Offer a quality product at an affordable price to elevate the entire sector. Today, Event and Røde products can be found in studios of all sizes around the world.
>>> FULL STORY



../ TestDrive: Ultimate Ears Super.fi 5 Pro
Usually the arrival of yet another set of earphones in our mailbox doesn't cause much of a stir in our offices, but the super.fi 5 Pro earphones by Ultimate Ears caused a quite a sensation. I was the first to get my grubby hands on the sleek metal case that housed the super.fi Pro's and the multitude of accessories that came along for the ride...
>>> FULL STORY



../ Apple Quietly Loses Law Suit Against Bloggers
Trade Secret Misappropriation Case Against ThinkSecret Still Pending A California appeals court, has reversed Apple Computer's win against "illegitimate news sources." Apple has done their best to keep this slap across the face quiet, and most news sources haven't reported on how significant this win is for bloggers, online-only news sources, and other alternative news outlets.
>>> FULL STORY



../ Sound Artist Trimpin Triumphs With Der Ring
Gerhard Trimpin, a brilliant sound artist, is someone you've probably never heard of. Trimpin, who legally only goes by his surname, has been creating brilliant music installations since he was a boy. The sound sculptures fuse mathematics, acoustic instruments and computer-controlled mechanics into a fascinating sonic blend that never fails to inspire.
>>> FULL STORY




../ Experimental Sky Orchestra Lifts Off
Luke Jerram, a sound artist, working with international hot air balloon pilot Peter Dalby and composer Dan Jones has developed The Sky Orchestra, an ongoing research project that explores how one can perceive an sonic experience while asleep. It is an experimental artwork bringing together performance and music to create visual audio installations within the air and within the mind.
>>> FULL STORY







Advertise on Futuremusic.com! | Privacy Policy | Employment Opportunities | Contact Us
Copyright © 2006 Futuremusic® All Rights Reserved.



TestDrive will feature the lab results of our DJ Experiments so that everyone can get in on the action. Take the latest electronic music releases, mix vigorously with bleeding-edge DJ production technology in a large beeker, and then cook the hell out of it!
Check out our latest TestDrive: Sony PCM-D1 Portable Digital Recorder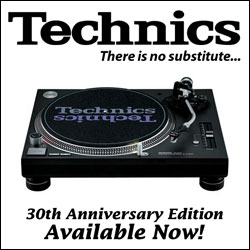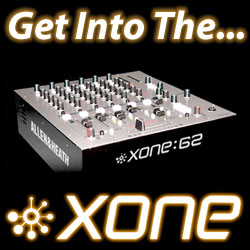 News Archives



Digihear? Stories: September 2006
Digihear? Stories: August 2006
Digihear? Stories: July 2006
Digihear? Stories: June 2006
Digihear? Stories: May 2006
Digihear? Stories: April 2006
Digihear? Stories: March 2006
Digihear? Stories: February 2006
Digihear? Stories: January 2006
Digihear? Stories: December 2005
Digihear? Stories: November 2005
Digihear? Stories: October 2005