CD Spotlight



Paul Van Dyk's The Politics of Dancing, Vol. 2 is receiving major buzz as the Fall release. The second installment promises to continue where the first installment left off with tracks from Jose Zamora, Shiloh, Whiteroom, Mr. Sam, Angello & Ingrosso, Marco V, James Holden and a new one from PVD himself "The Other Side". LISTEN!


Digital Spotlight




Rumour Records throws down four solid mixes of this classic Nomad track to ignite any room. LISTEN!


Vinyl Spotlight




From the production duo that set dancefloors alight with "Shake It" comes a track that gives the summer season a sweet wave goodbye. "I Watch You" provides an enticing build up with an energetic bassline and a hooky vocal. LISTEN!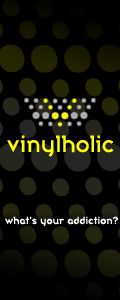 ../ DVD-Jon Imported For Secret Oboe Project
Jon Lech Johansen , AKA "DVD-Jon", the brilliant 21 year old programmer is now working for San Diego based MP3Tunes, a private company captained by Michael Robertson who founded MP3.com. The hiring of Johansen has raised the eyebrows of many content companies who have come to fear his reverse engineering genius. Both Johansen and Robertson have the propensity to thumb their nose at the establishment, which could make the pairing a double threat.
>>> FULL STORY



../ Billboard Debuts New Euro Chart
One of the biggest problems facing music lovers today is the staggering amount of new music available. New artists and the online music stores that sell their songs are popping up on the Internet like dandelions after the first spring rain.
>>> FULL STORY




../ TestDrive: Alienware Premium Backpack
The Alienware Premium Backpack is a high-quality, stylish transport for your laptop and mobile music accessories. This great-looking, black bag comes with a cushioned interior pocket for shielding your computer from knocks and bumps, and has plenty of storage for your peripherals.
>>> FULL STORY
../ Allen & Heath's Revolutionary Xone:3D Mixer
Allen & Heath showcased its innovative Xone:3D DJ Mixer/Controller workstation at the AES convention in New York City. The 3D, one of six working prototypes, brings the two very different worlds of the vinyl and digital DJ seamlessly together in a well-thought out and brilliantly executed design.
>>> FULL STORY



../ Native Instruments Announces Traktor 3
Native Instruments announced the third incarnation of Traktor, their DJ mixing software, would be available in November for $279. Traktor, which owes its popularity more to Native's marketing muscle than it its features, aims to meet its critics head-on by addressing many of the problems that have plagued the software from the start.
>>> FULL STORY



../ Mix Contest To Aid Katrina Victims
Experiments In Sound, Futuremusic's ultimate DJ and VJ mix competition, will donate a portion of the proceeds to the victims of Hurricane Katrina, and to rebuild the vital, musical heritage that is New Orleans. In order to accomplish their goal, Futuremusic is extending the deadline for DJ and VJ mix entrees to October 31, 2005.
>>> FULL STORY



../ Download Price Hike Imminent
Rumors of a rise in individual download prices on the leading online music services surfaced again when Steve Jobs, Apple Computer's CEO, did some major whining to the press that he was being pressured by several major labels to increase prices.
>>> FULL STORY



../ Access Shipping Virus TI Synths
Access announced a shipping date of October 3, 2005 for their new line of TI hardware synths. The synths were originally announced 18 months ago and were demonstrated almost a year ago at Winter NAMM, but never materialized at retailers.
>>> FULL STORY




../ Volkswagen USB Music Connection
Volkswagen AG announced a USB music option on the Golf, Golf Plus and Touran models beginning in December of 2005. The 195 Euro/$240 US Dollar option will allow drivers to plug in a USB storage device directly into the car's sound system for immediate playback.
>>> FULL STORY



../ TestDrive: Native Instruments Absynth 3
When Native Instruments announced a new version of Absynth, their popular software synthesizer, many of us at Futuremusic began to noticeably drool. When Native Instruments (NI) nails a product from the get-go, like they did with Absynth, each version just gets significantly better by taking the solid foundation to the next level. Absynth 3 is a must have for any musician with an interest in creating provocative ambient soundscapes, film scoring and the exploration of dynamic synthesis...
>>> FULL STORY




../ Apple Introduces iPod Nano, ROKR Phone & iTunes 5
Apple Computer introduced three new products, a new Flash memory iPod dubbed the "nano," the long anticipated iPod cell phone made by Motorola and a new version of iTunes, at an invite-only press conference in San Francisco. Anticipation was high after Apple hyped the contest with their usual over-the-top rhetoric. However, it wasn't the underwhelming Motorola ROKR iPod phone that captured everyone's attention, it was the nano.
>>> FULL STORY



../ Denon Announces New CD/MP3 Turntable
Denon DJ announced the debut of a new top-of-the-line CD turntable with a powerful 12-pole Direct Drive brushless motor that delivers 2.5 kg/cm of start up torque to better emulate the power vinyl turntables on the market. The new DN-S3500 also provides full support for MP3 playback including a new MP3 Memo system that saves cue points and loops to internal memory, as well as the first ID3 BPM tag system, which automatically recalls the BPM metadata of a given MP3 file.
>>> FULL STORY






../ Cubase SX/SL 3.1 Update Available
Steinberg announced an update to their excellent Cubase SX and SL line of music production software as a free upgrade for existing customers. The new version adds over 50 new features including more robust multiprocessing and support for the new Studio Connections Audio.
>>> FULL STORY



../ Apple/Motorola ROKR iPod Phone
Apple is planning a large media event on September 7, 2005 with Motorola and Cingular to officially announce the Motorola ROKR, a new cellular phone that will run the Apple iPod operating system and be able to play at least 1000 digitally compressed songs. The iPod Cell Phone has been in development for at least a year with speculation that it would be released this summer.
>>> FULL STORY




../ Bob Moog Dead At 71
"Einstein of Analog Synthesis"

Legendary synthesizer inventor Bob Moog died on August 21, 2005 at his home in Asheville, N.C. from an inoperable brain tumor. The tumor was detected in April and unfortunately radiation treatment and chemotherapy were unsuccessful. Moog was 71.
>>> FULL STORY



../ Amazon To Launch Digital Music Service
Amazon.com will launch a digital music service in the near future featuring individual songs for download, as well as a subscription service. Amazon has had licensing discussions with all the major labels and is currently evaluating several digital distributors including MusicNet.
>>> FULL STORY



../ Korg Announces New Kaptivator
Korg announced an exciting new VJ performance module dubbed the Kaptivator. This self-contained powerhouse is a real-time video manipulator that allows VJs to sample, store, mix, process and simultaneously play back hundreds of video clips from its internal 40 GB hard drive, as well as tweak a live video feed.
>>> FULL STORY



../ Napster & XM Partner on New Receiver/Player/Service
Napster and XM Satellite Radio Holdings Inc. announced a unique service and device that will enable XM Satellite subscribers to actively bookmark songs they like while listening to the radio. In a dynamic twist, the bookmarked songs will automatically be downloaded to the new combination radio receiver and digital audio player in the MP3 format.
>>> FULL STORY






../ TestDrive: Numark DXM06 DJ Mixer
The DXM06 is an economical, 2 channel DJ mixer residing in the middle of Numark's DXM Digital mixer line. It incorporates solid performance features with basic DJ-oriented effects for a package that is definitely worth a look. For the price, the unit sounds surprisingly good and has a comprehensive toolbox for seamless beat matching and scratching...
>>> FULL STORY



../ Sony Reorganizes To Combat iPod
Sony, is in the final stages of reorganization to address Apple Computer's dominance of the personal music player market, an arena that they once owned with the introduction of the Walkman brand in the seventies. Sony's internal strategy of intense competition between divisions worked for decades until Apple delivered the death blow with the introduction of the wildly successful iPod digital music player.
>>> FULL STORY




../ Native Announces Kontakt Experience
German concern, Native Instruments, announced the first instrument collection specifically designed for their flagship sampler, Kontakt 2. Kontakt Experience capitalizes on the advanced functionality of the software's technology to turn the sampler into a broad aural offering - meat 'n' potatoes sounds coupled to some mind-melting sonic booms - for a package that rivals many hardware synths on the market.
>>> FULL STORY



../ Ableton Live 5 Beta Now Available
Ableton just released a beta version of their upcoming Live 5 release. This preliminary release is now publicly available for download from Ableton's website. Ableton states that version 5's feature set extends each core aspect of Live from music production to performance while making the program more intuitive and fun.
>>> FULL STORY







../ Pacha, Morillo Partner On New Super Club
According to recent rumors, the company behind Pacha is partnering with DJ and label owner Erick Morillo on a new New York City super club launching in the Fall of 2005...
>>> FULL STORY



../ Grokster, Streamcast Lose Big
The Supreme Court of the United States unanimously ruled that Grokster and Streamcast, as well as other file sharing companies, may be held accountable if their programs induce consumers to illegally exchange copyrighted works.
>>> FULL STORY






../ Ericsson and Napster Partner
Napster and Ericsson have partnered on a new mobile music download service that will debut in Europe in the next 12 months. The companies are claiming that this will be the first fully integrated digital music service for cellular companies.
>>> FULL STORY



../ TestDrive: Ableton Operator
When Ableton released an update to their latest version of Live 4, their outstanding and versatile audio loop workstation, no one thought it was going to include a new, built-in soft synth. Instead of getting a few additional choice effects, or even an innovative way to manipulate MIDI mathematically like many thought, we got Operator, a FM-based virtual synth. We scratched our heads and wondered if one of Live's engineers secretly developed this compelling synth in his garage and then sprung it on CEO Gerhard Behles when he was just about to bite into a nice piece of Kugel...
>>> FULL STORY



../ TestDrive: Alesis XGuitar
In today's market, there is no shortage of excellent software and hardware available for the guitarist interested in cutting-edge technology. When the Alesis XGuitar found its way into the Futuremusic TestDrive Studio, I wasn't sure what was in store for me. The XGuitar is not just a guitar; it's an axe with a bionic upgrade. Is this a parasitic or symbiotic relationship? Let's find out.
>>> FULL STORY






../ DJ Hardware Technology Eclipsing Software
Music Trends May 2005
The MusicMisse show at Frankfurt confirmed that the music hardware industry is far ahead of the software concerns in providing cutting-edge technology to mixologists around the globe. Two new significant launches by Allen & Heath and Mawzer (see pictures below) detailed how the hardware manufacturers' long term horizon is much more far-sighted then the leading software developers who have just attempted to duplicate the physical mixing experience instead of taking the model the next level.
>>> FULL STORY



../ The Ultimate DJ & VJ Competition
Futuremusic, the cutting edge electronic music company originating The Next Big Thing DJ Mix Contest, has once again pushed the entire industry forward with its Experiments in Sound DJ and VJ Competition.
>>> FULL STORY







Advertise on Futuremusic.com! | Privacy Policy | Employment Opportunities | Contact Us
Copyright © 2005 Futuremusic® All Rights Reserved.





As the name correctly implies, Experiments In Sound, is Futuremusic's latest endeavor for pushing electronic music technology to the very edge of what's possible. Experiments In Sound grew out of Futuremusic's avant-garde events in New York City that featured DJ's taking mixing and live sound reinforcement to a whole new level with the very latest gear and software.

Now Experiments In Sound has become The Ultimate Mix Contest...

After the tremendous success of our groundbreaking The Next Big Thing DJ Contest, Futuremusic has decided to once again create a new paradigm...
Learn more about Experiments In Sound!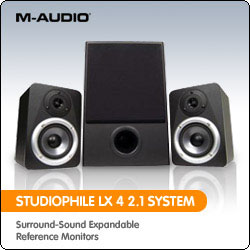 TestDrive will feature the lab results of our DJ Experiments so that everyone can get in on the action. Take the latest electronic music releases, mix vigorously with bleeding-edge DJ production technology in a large beeker, and then cook the hell out of it!
Check out our latest TestDrive of the Alesis XGuitar

Futuremusic wants to thank everyone who participated in The Next Big Thing 2004. John Digweed, Beatport, Alienware, M-Audio, Native Instruments, IK Multimedia, PVDJ, PK Graphics, Ableton, The DubHouse, Propellerheads, Technics, FreeFloat, The Church, PCDJ and every DJ who entered this year's event thank you. From the sheer number of quality mixes, we can tell you that dance music is thriving in the United States. The amount of outstanding talent and creativity really blew us away, and every DJ who's putting their heart, mind and soul behind the music is a winner. John Digweed has made his decision and the winner is...
Think you got skills?? Then start practicing! The Next Big Thing 2005 will kick off at the end of the summer!!
News Archives



Digihear? Stories: September 2005
Digihear? Stories: August 2005
Digihear? Stories: July 2005
Digihear? Stories: June 2005
Digihear? Stories: May 2005
Digihear? Stories: April 2005
Digihear? Stories: March 2005
Digihear? Stories: February 2005
Digihear? Stories: January 2005
Digihear? Stories: December 2004
Digihear? Stories: November 2004
Digihear? Stories: October 2004