CD Spotlight




Gnarls Barkley a collaboration between Cee-Lo and Danger Mouse, recently made history by becoming the first group to top the UK singles chart with a digital-only release of lead off single Crazy. Their full-length should be the first big hit of 2006. LISTEN!


Digital Spotlight




Distinctive offers up Jody Wisternoff's (Way Out West), Cold Drink, Hot Girl on Beatport. Wisternoff's production and tight grooves shine on this steller release. LISTEN!


Vinyl Spotlight



Coldfusion drop a full-on, unrelentless tribal banger Tribe Summoning on the French label Royal Drums. This track is not for the meek. Big chug with a big sound for a big room. Slammin! LISTEN!














../ RIAA Sues XM Over New Inno Device
Just like we predicted when XM Satellite Radio XM announced their new Inno portable satellite radio with TiVo-like functionality, the Recording Industry Association of America (RIAA) is suing XM for "massive wholesale infringement."
>>> FULL STORY



../ TestDrive: Reaktor 5
For many musicians who have been composing electronic music for several years, one thing is obvious, more than ever, many "new" songs sound exactly alike. To get off the virtual synth preset train, imaginative writers are turning to sound design programs to distinguish themselves from the pack...
>>> FULL REVIEW



../ Apple Computer Squashes Beatles
Apple Computer won an annoying, drawn-out courtroom battle against the Beatles when a judge ruled the company's iTunes Music Store did not infringe on the trademark of Apple Corps, the Beatles umbrella organization.
>>> FULL STORY



../ Napster Offers Free Music Service
Napster recently launched a new free music service supported solely by advertising. After several months of terse negotiations with the major record companies, Napster was able to launch the service by bargaining to split advertising revenue based on the number of times one of the label's songs were played.
>>> FULL STORY



../ Apple Reveals Strong Quarterly Earnings
Apple revealed another powerful financial result for the quarter ending April 1, 2006, with revenue topping $4.36 billion, a 34 percent jump over the year-ago period, and the second-highest quarterly result for the company. The three-month period also saw strong iPod sales and overall profits. Apple moved 8,526,000 iPods in the period, a 61 percent increase over the year-ago quarter.
>>> FULL STORY



../ TestDrive: Pakatun iPod Beanie
When the iPod Shuffle first bowed, we suggested that someone make an iPod Shuffle hat to accommodate the small music player. It seemed like a perfectly logical idea and a terrific way to manage the headphone wires when working out, snowboarding or engaging in any other energetic activity...
>>> FULL STORY



../ Integral Sound Fails To Impress
Integral Sound, yet another incarnation of the Steve Dash sound system juggernaut, this time with Mike Bindra of Twilo and Made fame thrown in for some sales flavor, brought in their own newly minted version to impress. Unfortunately it didn't...
>>> FULL STORY




../ Moog Introduces Little Phatty Synth
Moog's hand-built Little Phatty is a brand new monophonic analog synthesizer featuring 2 Ultra-stable Oscillators, 1 Low Pass Classic Moog Ladder Filter, 4-Stage Analog Envelope Generators, and 100 user editable presets. The Little Phatty contains a 100 percent analog signal path, a 37-note keyboard with +/-2 Octave Transpose, and Moog's proprietary Real Analog Control (RAC)...
>>> FULL STORY



../ Numark Unleashes Another Round Of New Products
Numark is on a tear. The manufacturer has debuted close to a dozen new products since the NAMM show in January and shows no signs of stopping. We sat down with Director of Marketing Gregg Stein to discuss their new products and how Numark has been able to address emerging market niches more effectively than most of their competitors.
>>> FULL STORY






../ MP3tunes Secret Oboe Project Revealed
Michael Robertson, feisty CEO of MP3tunes, announced the launch of Sideload.com, the result of his secret "Oboe" project that enlisted the help of programming prodigy DVD-Jon. Sideload.com is a music locker service that stores MP3s of free music online. Although, the service has a strong anti-copyright infringement user agreement, copyrighted works by U2 and others have already appeared on the service which will certainly raise the ire of the Recording Industry Association of America (RIAA) and other infringement concerns making Sideload.com a target for legal battles in the future.
>>> FULL STORY



../ Pioneer Introduces CDJ-1000MK3 and CDJ-800M2
Pioneer Electronics Inc. introduced the next generation of their popular CDJ-1000 and CDJ-800 digital turntables. To add better feel, precision and performance Pioneer incorporated several new features including: jog feel adjustments, hot looping / re-looping, improved track and wave data display. However, the biggest enhancement is the new version's ability to play MP3 compressed audio files, something that have been severely missing.
>>> FULL STORY




../ New Jammer Controller Announced
After spending over two years and $1.5 million on its development, Thumtronics, an Australian concern, has developed a new electronic musical instrument called the Jammer. About the size of a paperback book, the Jammer combines an arrangement of note-controlling buttons with thumb-operated expressive controls.
>>> FULL STORY



../ Arturia Prophet V Now Available
After causing a sensation at NAMM this past January, Arturia announced their new Prophet V is now shipping world wide. The Prophet V is a virtual replica of both a Sequential Circuits Prophet 5 and a Prophet VS. In a new twist, Arturia as enabled the user to combine both synths via their unique HYBRID mode...
>>> FULL STORY




../ Music Choice Announces Warner, Cingular Deal
Music Choice, known primarily through it's uninspired cable music channels, stated that it has reached a deal with Warner Music to provide Cingular Wireless customers with 99 cent music videos.
>>> FULL STORY



../ Top 100 Female DJs Announced
SheJay, a global network of female DJs, producers and promoters, posted their top 100 Female DJs on the planet based on a recent poll. The top slot went to DJ Rap who started playing Drum 'n' Bass, but now mostly plays house music.
>>> FULL STORY



../ Satellite Radio Reports Wider Loss
XM Satellite Radio Holdings and Sirius Satellite Radio both posted big losses during the fourth quarter. Both stocks plummeted close to 10% revealing that the new format still has a long way to go despite support from Detroit's automakers. Sirius reported a loss of $311 million on revenue of $80 million up from $252 million a year earlier. XM had a loss of $268 million compared to $188 last year.
>>> FULL STORY



../ Warner Doubles Digital Download Sales
Warner Music Group announced their fiscal first-quarter earnings rose 92% due to exploding digital music sales and aggressive cost cutting. Digital downloads accounted for $69 million, up from $25 million a year earlier. Revenue from CDs dropped another 2% to $920 million, however net income rose to $69 million, up from $36 million.
>>> FULL STORY



../ Pioneer Announces DJM-800 Digital Mixer
Pioneer has taken their industry standard DJM-600 to the next level with the announcement of the DJM-800. The new DJM-800 mixer incorporates four channels of digital input, 24 bit/96kHz analog to digital conversion, 61 assignable MIDI controls and a new "Harmonic Mixing" technology that automatically stays in key when pitch adjustments are made.
>>> FULL STORY



../ Ministry Of Sound Buys Hed Kandi
Ministry Of Sound announced that it has acquired Hed Kandi and Enterprise Records from the Guardian Media Group Radio Holdings for an undisclosed sum. The move is reminiscent of Astralwerk's purchase of Naked Music a few years ago. Both Naked and Hed Kandi established themselves in the marketplace with distinctive illustrated branding and smooth house grooves.
>>> FULL STORY



../ Fripp Records New Windows Sounds
New Vista Sounds!

Robert Fripp, formally of King Crimson, has been tapped to record new sounds for Microsoft's next generation operating system dubbed "Vista." This is the first major update of the Windows operating system (OS) in five years.
>>> FULL STORY with Video Links!



../ TestDrive: Best iPod Accessories
The year 2005 saw hundreds of new iPod accessories come to market, many were innovative and significantly improved the iPod listening experience, while others were severely lacking in quality and functionality. In this special Futuremusic report, we are going to celebrate the best products of the year...
>>> FULL STORY



../ Sony CD Protection Fiasco Reveals Social Flaws
Sony BMG announced that it has agreed to settle several suits regarding its controversial attempt to protect their CD releases from piracy. The settlement proposes a combination of replacement CDs, free downloads and monetary compensation. The public backlash against Sony was understandable, however the instant pile-on from the legal community was fascinating.
>>> FULL STORY



../ Spitzer Continues To Air Out Radio Stink
Fumigation Hits Warner Music Group After settling with Sony BMG four months ago for $10 million, Elliot Spitzer, Attorney General for New York, aimed his legal guns at Warner Music Group. Warner has agreed to a $5 million dollar settlement for providing radio stations and their employees with financial incentives in exchange for airplay, a practice commonly known as "pay-for-play" or payola.
>>> FULL STORY



../ Record Labels Face New Threat
Relentless Challenges From New Technology

Since the original Napster burst forth, record labels have faced one threat after another from new digital technology that has significantly eroded their profits over the last six years. The latest thorn is coming from satellite radio stations, XM and Sirius, who have recently debuted new player/recorders. The new devices have the ability to record broadcasts and then let the listener tune it at their convenience, similar in functionality to the popular TiVo Digital Video Recorder (DVR).
>>> FULL STORY



../ Radio Stations Unite For Digital
In order to successfully promote new digital radio technology, lobby automakers and compete against satellite radio, eight large celestial radio companies have formed a group to tackle these important issues as a unified force.
>>> FULL STORY



../ Head2Head: Shure VS. Etymotic
The Shure E5C and the Etymotic ER-4P are some of the very best earphones money can buy. Both contain high-quality components and have expansive signal to noise ratios that reveal details in music that most never knew existed. These earphones, sometimes called "earbuds" by the industry, are reserved strictly for audiophiles who demand the very best in listening, and at $499 for the Shure E5C, and $330 for the Etymotic ER-4P, you can see why...
>>> FULL STORY



../ Sprint Launches Cellular Music Service
Sprint Nextel, has very quietly launched the first legal music download service for cell phones in the United States. The new Sprint Music Store allows customers to download a complete song directly to their cell phone for $2.50 without having to connect their phone to a computer. Usually a service of this nature is hyped with a tremendous marketing campaign. However, Sprint hasn't promoted the service at all, and it isn't even touted on their website's homepage.
>>> FULL STORY



../ Allen & Heath's Revolutionary Xone:3D
Allen & Heath showcased its innovative Xone:3D DJ Mixer/Controller workstation at the AES convention in New York City. The 3D, one of six working prototypes, brings the two very different worlds of the vinyl and digital DJ seamlessly together in a well-thought out and brilliantly executed design.
>>> FULL STORY




Advertise on Futuremusic.com! | Privacy Policy | Employment Opportunities | Contact Us
Copyright © 2006 Futuremusic® All Rights Reserved.





As the name correctly implies, Experiments In Sound, is Futuremusic's latest endeavor for pushing electronic music technology to the very edge of what's possible. Experiments In Sound grew out of Futuremusic's avant-garde events in New York City that featured DJ's taking mixing and live sound reinforcement to a whole new level with the very latest gear and software.

Now Experiments In Sound has become The Ultimate Mix Contest...

After the tremendous success of our groundbreaking The Next Big Thing DJ Contest, Futuremusic has decided to once again create a new paradigm...
Learn more about Experiments In Sound!
TestDrive will feature the lab results of our DJ Experiments so that everyone can get in on the action. Take the latest electronic music releases, mix vigorously with bleeding-edge DJ production technology in a large beeker, and then cook the hell out of it!
Check out our latest TestDrive: Native Instruments Reaktor 5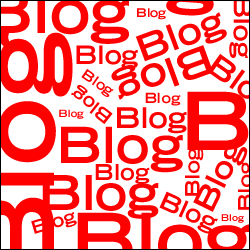 Futuremusic wants to thank everyone who participated in The Next Big Thing 2004. John Digweed, Beatport, Alienware, M-Audio, Native Instruments, IK Multimedia, PVDJ, PK Graphics, Ableton, The DubHouse, Propellerheads, Technics, FreeFloat, The Church, PCDJ and every DJ who entered this year's event thank you. From the sheer number of quality mixes, we can tell you that dance music is thriving in the United States. The amount of outstanding talent and creativity really blew us away, and every DJ who's putting their heart, mind and soul behind the music is a winner. John Digweed has made his decision and the winner is...
Think you got skills?? Then start practicing!
News Archives



Digihear? Stories: April 2006
Digihear? Stories: March 2006
Digihear? Stories: February 2006
Digihear? Stories: January 2006
Digihear? Stories: December 2005
Digihear? Stories: November 2005
Digihear? Stories: October 2005
Digihear? Stories: September 2005
Digihear? Stories: August 2005
Digihear? Stories: July 2005
Digihear? Stories: June 2005
Digihear? Stories: May 2005