CD Spotlight




Morcheeba have finally surrendered the fantasy that their long time, and signature singer, Skye Edwards, is going to return to the fray. And that's a good thing since it has opened up brothers Godfrey to exploring new realms with different vocalists. While long time fans may lament the good old days of Edwards behind the mic, Dive Deep demonstrates that change is good... LISTEN!




CD Spotlight



Marcus Intalex originally dropped this FabricLive: 35 release at the end of the summer, but it hasn't left our office rotation since then and certainly deserves props for not just great track selections and sequencing, but also a soulful flow that keeps you rocking until the very end. For those of you who think that Drum 'n' Bass doesn't have much more to offer, we challenge you not to dig this fine mix... LISTEN!




CD Spotlight




Yoav is a provocative Londoner likes to push boundaries and buttons with his uncommon guitar playing. In his latest release Charmed & Strange on Verve, he fuses his dynamic guitar style with pointed percussion, and then lays his dark and intimate vocals on top, almost like he's narrating what's going on in the next room while looking through a peephole. Not for the faint of heart. LISTEN!


March 20, 2006
../ MusicTrends: MySpace Popularity Doesn't Sell Music
Having The Most MySpace Friends Doesn't Translate Into Music Profits
MySpace vixen, Tila Tequila, has failed to turn her immense popularity into sales for her much ballyhooed, but mediocre MySpace promoted single, "I Love U." Tequila hoped to leverage her 1.7 million MySpace friends into substantial iTunes profits, but preliminary reports indicate lackluster numbers.




MySpace's Most Popular Friend Looks Great, But Can't Deliver Big Sales

According to data from BigChampagne, who tracks iTunes and P2P downloads, the Lil Jon produced "I Love U" has only sold a few thousand downloads, although exact figures were not disclosed by Apple. Since its release, the single has never entered the Top 50, though it did spike shortly after its release landing in the 52nd position. That pedestrian performance follows a heavy dose of online promotion from the indie-minded Tequila, including a large amount of dedicated real estate on the artist's MySpace page, which has recently come under fire from MySpace's higher-ups.

The lame figures certainly humble the enthusiasm surrounding the potential power of MySpace's ability to break an artist. However, to be honest, "I Love U" is second-rate at best. Tequila delivered a raunchy, unmusical number with no real hook and uninspired lyrics. She may have the most friends on MySpace, but the interest is primarily for her nude spreads, and not her musical talent.
If the track was quality, she probably would have seen a solid conversion rate from her MySpace fan base. But since that's just not the case, we'll have to wait until another artist can test the Web 2.0 waters by offering content with more substance. Unfortunately, the powers that be at MySpace are not exactly rooting for her either...
To boost sales of the single, Tequila implemented indie911's Hoooka widget, a portable music sales application, on her MySpace page. MySpace then removed the third party sales tool from her page shortly after it was deployed. The action angered Miss Tequila, and when she vented on her page's blog, MySpace removed the post as well. The Hoooka widget can be placed on any webpage, and revenues are shared between the artist and indie911. "MySpace recently asked me to take down all of the things on my page that don't involve just MySpace," Tequila revealed on her own domain, TilaHotSpot.com, "but it never used to be that way."
This could actually be a tipping point for MySpace. One of the attributes that brought droves of people to the social networking site was the "anything goes" - Wild West atmosphere. However, since the acquisition of MySpace by News Corp, the site's moderators have been policing the site much more vigorously. The forced removal of third party applications from the site's Poster Child demonstrates that those freedoms are being seriously curtailed.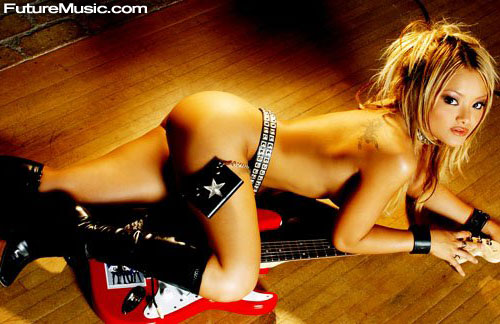 MySpace's Alienation Of Tila Tequila May Have Lasting Repercussions

MySpace has countered those claims by stating that unregulated third party widgets, plug-ins and other applications cause usability issues. If you've spent any time on the site bouncing from one member's page to another, you certainly cannot dispute their argument, since half the stuff on heavily modified personal pages doesn't work or causes errors. What MySpace is missing is that this is an integral part of MySpace's Do It Yourself charm. The overblown, crash your browser at any moment, aesthetic is exactly what makes the site so memorable and intimate.
However, the real reason behind safeguarding the usability is that MySpace doesn't want to miss out on potential revenue streams.
The shackling of personal freedoms has definitely left a bad taste in Tequila's mouth. "I just want to express how I am feeling right now about MySpace and I am sad to say that I am pretty bummed out about all the changes. If MySpace decides to delete my page due to me having other cool stuff up such as my Hoooka feature, or other embedded videos that I have recorded, then so be it. I'm just really bummed how everything has changed so much."
The real takeaway from Tila Tequila's MySpace/iTunes experiment is that bad music doesn't sell, no matter who produced it, and how many virtual friends you may have. Analysts can blame the poor sales figures on Tequila's fan base not having credit cards, or are too young to set-up iTunes accounts, but none of these hurdles would matter if "I Love U." was any good. Kids will always find a way to get the music they want...
What we're also left with here, is MySpace's new attitude towards their "star" members. Although the site's communications with Tequila were friendly, they were very firm. Tequila's page on MySpace was a showcase of how far you could push their technology and was often emulated by others hoping to capitalize on the latest tricks. By restricting their user's freedoms, and establishing new boundaries for multimedia delivery, MySpace may have just Jumped The Shark.


Advertise on FutureMusic.com! | Privacy Policy | Employment Opportunities | Contact Us
Copyright © 2007 FutureMusic® All Rights Reserved.



TestDrive will feature the lab results of our Audio Experiments so that everyone can get in on the action. Take the latest electronic music releases, mix vigorously with bleeding-edge music production technology in a large beeker, and then cook the hell out of it!
Check out our latest TestDrive: Glyph GT 062 External Hard Drive.
News Archives



Digihear? Stories: February 2007
Digihear? Stories: January 2007
Digihear? Stories: December 2006
Digihear? Stories: November 2006
Digihear? Stories: October 2006
Digihear? Stories: September 2006
Digihear? Stories: August 2006
Digihear? Stories: July 2006
Digihear? Stories: June 2006
Digihear? Stories: May 2006
Digihear? Stories: April 2006
Digihear? Stories: March 2006