CD Spotlight




Tal M. Klein, along with an impressive array of collaborators, wrote and produced all of the tracks on Alpha-Beats. Discussing the inspiration behind the album, he says, "This is me, an organic acoustical evolution that came from my experience as a musician and DJ." LISTEN!


Digital Spotlight



Soaring melodies fuel a music time machine launching the listener to the top of a world yet discovered. Reminiscent of the early works of Sasha and BT, My Piano's uplifting melody, combined with a funky, asymmetrical bass line creates a progressive, feel-good vibe on the floor while providing a memorable hook to take home until you next adventure in club land. LISTEN!


Vinyl Spotlight




Killer Progressive Tribal House from Spain's BeatFreak Recordings. Dark Iberican beast, dense pulsing basslines, it doesn't get much better than this Black Magic! LISTEN!






../ TestDrive: Wave Arts Power Suite
Wave Arts Power Suite for Mac and PC is a bundle of their five products, TrackPlug, MasterVerb, Multidynamics, WaveSurround and FinalPlug for $499.95 US...
>>> FULL STORY



../ Warner Plans IPO, Merger with EMI
Warner Music Group unveiled plans for a $750 million dollar public offering that will value the company at $4 billion. The planned offering for May is a huge valuation for a company that was bought by Edgar Bronfman Jr. and partners only a couple of years ago for $2.6 billion.
>>> FULL STORY




../ Universal Posts First Profit in Four Years
Vivendi Universal (Universal) posted its first profit in four years. The reversal is the direct result of lower debt, cost cutting measures and a rebound in the sales of Universal's top music artists. Universal, the world's largest record label, reported a profit of 338 million Euro last year almost five times the 2003 numbers.
>>> FULL STORY



../ The Ultimate DJ & VJ Competition
Futuremusic, the cutting edge electronic music company originating The Next Big Thing DJ Mix Contest, has once again pushed the entire industry forward with its Experiments in Sound DJ and VJ Competition.
>>> FULL STORY



../ The 2005 Winter Music Conference Preview
The Winter Music Conference (WMC) is celebrating its 20th Anniversary with a dazzling array of DJ performances, live PA's, seminars, award shows, festivals, gear demonstrations and technology exhibits. After a series of major blunders and blatant logistical problems the past few years, Bill Kelly and his organization have taken a look into the past to attempt the unthinkable: turn the ocean liner that the conference has become on a dime, and return to the roots of what made the conference so special in the early years.
>>> FULL STORY




../ XM Raises Subscription Fee To Match Sirius
XM Satellite Radio Holdings Inc. stated that it would raise its monthly subscription fee from $9.95 to $12.95 matching rival Sirius Satellite Radio Inc. In the land grab for subscribers, the two digital radio services will now compete solely on programming and hardware.
>>> FULL STORY



../ TestDrive: Arturia MiniMoog V
With our arsenal, some would say museum, of vintage synthesizers, we were very skeptical when Arturia sent us their MiniMoog V softsynth. Coupled with my love for our beloved Model D, I was ready to be a hater and give the MiniMoog V a swift kick in its virtual oscillators. But a funny thing happened on the way to the studio...
>>> FULL STORY



../ Steinberg Updates HALion Soft Sampler
Steinberg Media Technologies today announced the release of an update to its HALion 3 virtual sampler. HALion 3.1 features new capabilities as well as numerous enhancements, and is available now for all registered users as a free download.
>>> FULL STORY



../ New Computer Chips To Rock Music
Two new computer chip announcements by Advanced Micro Devices (AMD) and Sony will impact the music industry when they become available in late 2005 and 2006 respectively. AMD demonstrated a new chip that has two independent "brains" on one chip allowing it to perform more tasks simultaneously. Sony teamed up with Toshiba and IBM to create a new chip called a Cell Processor which they are touting as a supercomputer on a chip.
>>> FULL STORY



../ Native Updates Traktor DJ Studio
Native Instruments updated their Traktor DJ Studio 2.6 program adding several new features and full compatibility with Stanton's FinalScratch2. Although we weren't totally enamored by version 2.5, the new update does add some provocative new features.
>>> FULL STORY



../ Apple's New iPod Mini Models
Apple Computer Inc. (Apple) unveiled two new iPod Mini digital music players slamming the door in the face of their competitors who keep knocking, but just can't seem to get in. The new iPod Mini lineup retains the 4GB model, but drops the price to $199 and introduces a new 6GB model at $249. Both second-generation iPod Minis feature increased battery life of up to 18 hours (although your mileage will definitely vary), USB charging, and weigh in at only 3.6 ounces. Three new shades of pink, blue and green were introduced to remain fashion forward.
>>> FULL STORY




../ No Noise Reduction For Dolby's IPO
Dolby Laboratories, Inc. went public yesterday and found its share price soaring 35% from its initial IPO at the end of its first day of trading. Ray Dolby, the 71 year old founder of the company, cashed in big by selling off 17 million of the 27.5 million shares offered. His $306 million windfall ended Dolby Laboratories' nearly 40 years as a private company.
>>> FULL STORY



../ Wanted: Dead or Alive
The Recording Industry Association of America (RIAA) is going to sue you even if you're dead. In it's latest round of lawsuits against individuals who distribute copyrighted works over the Internet, the RIAA filed a suit against a deceased woman who they allege was sharing over 700 songs on her computer from the great beyond.
>>> FULL STORY



../ The Futuremusic NAMM 2005 Report
The 2005 NAMM Show debuted dozens of new products, upgrades and innovations for electronic musicians. Many of the pre-show rumors and items on our wish list turned out to be true, while several companies completely surprised the industry with new product announcements that no one was expecting. Futuremusic brings you the most comprehensive NAMM 2005 report for the electronic music and DJ community. After reading our 25 page report, you'll feel like you were canvassing the Anaheim Convention Center in person.
>>> FULL STORY




../ Commodore Is Back
Yeahronimo Media Ventures has acquired the rights to the nostalgic and wildly popular Commodore brand and plans to launch two new portable music players under the banner. The eVic is a 20 Gig digital music player and the Mpet II is a Flash memory music player that can also store data. The real question is whether today's younger generation remembers the groundbreaking digital media company from the 1980s, and if the brand will have currency in today's market.
>>> FULL STORY



../ Beatport Launches Version 2.0
Beatport officially launched Version 2.0 of their best-in-class electronic music online store. The second generation of their service includes many significant improvements to the user interface, added navigation options, and a major upgrade to the embedded audio player.
>>> FULL STORY



../ Rogue Amoeba "Pumps Up The Volume"
Music Trends January 2005
A pair of products introduced by Rogue Amoeba are revolutionizing Internet audio streaming, making it possible for even the most cash-strapped DJs to run their own radio shows a la Christian Slater's character in the cult classic "Pump Up The Volume"
>>> FULL STORY




../ Apple Introduces New Flash iPods
Updated 1.24.2005
Apple solidified its dominance in the portable digital music player market by introducing a new flash memory iPod in 512 MB and 1 Gig memory configurations. The new model, called the iPod Shuffle for the way it can play a set list, is about the size of a pack of gum and weighs less than an ounce.
>>> FULL STORY (with pictures!)



../ SightSound Patent Threatens Napster
SightSound Technologies filed a preliminary injunction motion on January 10, 2005 against Napster to shut down its download business due to patent infringement. Chief U.S. District Judge Donetta Ambrose, of the U.S. District Court for the Western District of Pennsylvania, has scheduled a March 3, 2005 hearing on the preliminary injunction in the wake of a patent infringement lawsuit originally filed October 8, 2004. SightSound Technologies owns several vaguely worded patents for the electronic sale of digital audio and video.
>>> FULL STORY




../ RIAA Loses Second P2P Identity Appeal
The Recording Industry Association of America (RIAA) lost its second appeal in the US Circuit Court of Appeals for the Eighth District in St. Louis. The 2-1 ruling affirmed another appeals court decision that the music industry cannot force Internet Service Providers (ISPs) to identify their users who are suspected of downloading copyrighted music over the Internet.
>>> FULL STORY



../ Satellite Radio Providers Hit Targets
XM Satellite Radio Holdings and Sirius Satellite Radio, Inc. stated that they met their end-of-year subscriber targets. XM, which started the year with 1.3 million subscribers surpassed 3.1 million and Sirius passed the one million milestone while starting the year with 250,000 subscribers.
>>> FULL STORY







Advertise on Futuremusic.com! | Privacy Policy | Employment Opportunities | Contact Us
Copyright © 2004/2005 Futuremusic® All Rights Reserved.





As the name correctly implies, Experiments In Sound, is Futuremusic's latest endeavor for pushing electronic music technology to the very edge of what's possible. Experiments In Sound grew out of Futuremusic's avant-garde events in New York City that featured DJ's taking mixing and live sound reinforcement to a whole new level with the very latest gear and software.

Now Experiments In Sound has become The Ultimate Mix Contest...

After the tremendous success of our groundbreaking The Next Big Thing DJ Contest, Futuremusic has decided to once again create a new paradigm...
Learn more about Experiments In Sound!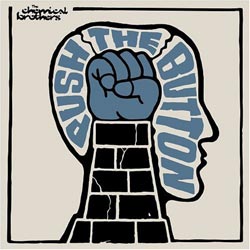 TestDrive will feature the lab results of our DJ Experiments so that everyone can get in on the action. Take the latest electronic music releases, mix vigorously with bleeding-edge DJ production technology in a large beeker, and then cook the hell out of it!
Check out our latest TestDrive of Arturia's MiniMoog V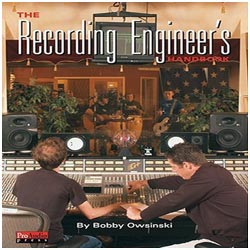 Futuremusic wants to thank everyone who participated in The Next Big Thing 2004. John Digweed, Beatport, Alienware, M-Audio, Native Instruments, IK Multimedia, PVDJ, PK Graphics, Ableton, The DubHouse, Propellerheads, Technics, FreeFloat, The Church, PCDJ and every DJ who entered this year's event thank you. From the sheer number of quality mixes, we can tell you that dance music is thriving in the United States. The amount of outstanding talent and creativity really blew us away, and every DJ who's putting their heart, mind and soul behind the music is a winner. John Digweed has made his decision and the winner is...
Think you got skills?? Then start practicing! The Next Big Thing 2005 will kick off at the end of the summer!!
News Archives



Digihear? Stories: February 2005
Digihear? Stories: January 2005
Digihear? Stories: December 2004
Digihear? Stories: November 2004
Digihear? Stories: October 2004
Digihear? Stories: September 2004
Digihear? Stories: August 2004
Digihear? Stories: July 2004
Digihear? Stories: June 2004