CD Spotlight




Mocean Worker's fifth album Cinco De Mawo!, the follow up to 2005's Enter The Mowo!, his best selling to date, showcase's his ability to bridge the old and the new to create the perfect soundtrack to your pool party. Embracing his jazz and funk influences, Mocean Worker has composed a complete album with undeniable hooks. Although, this effort will invoke comparisons to Moby, there is a depth to the work that is both refreshing and provocative. Buy it now! LISTEN!


CD Spotlight




When Tribalism 2.0 from the Made Records imprint hit our stereo system we were excited to see how Marcelo Castelli's disc one would flow. However, we underestimated DJ Hardware who delivered a stellar mix on disc two that took the vibe to the top story and didn't let up. Both DJs provide provocative tribal beats with enough cerebral production to keep your head in the game while your body does anything but sit on the bench. Kudos to Made who finally deliver a worthwhile release for the drum-deprived tribe. Buy It Now!
Bonus: Here's a full track preview of Danny Woo's Remix of Ralph Rosario's Brinca 2007.









../ Music Trends: The New Shape Of Sound
Picture a piano in your mind. What do you see? A long, black Steinway Concert Grand usually comes to mind, or maybe an upright, but in a few years your perception may change if some of the new-school piano manufacturers have their way...
>>> FULL STORY



../ Dance Download Alliance Announced To Fight Beatport
Group Claims Beatport's Exclusivity Agreement Is The Target — But Could It Be Survival?
Seven UK dance music download stores have joined together to create the Dance Download Alliance (DDA). The seven members, 3Beat Digital, Audiojelly, DJdownload, Juno Download, TrackitDown, Trax2Burn and Xpressbeats, have joined together to counteract a proposal offered to dance labels and distributors by Beatport who offers an exclusivity arrangement, as an option, on all new releases from labels if they chose to participate...
>>> FULL STORY




../ TestDrive: Head2Head LightSnake VS. Stealth Plug
IK Multimedia's Stealth Plug and SoundTech's LightSnake square off in a Sound Card In A Cable battle royale...
>>> FULL STORY



../ TestDrive: Native Instruments FM8
Devotees of the of the incredibly popular Yamaha DX7 synthesizer, which single-handedly kicked analog synthesis to the curb in the early '80s, rejoiced when Native Instruments released their original FM synthesis emulator, the FM7. Now Native is back with FM8, the second incarnation of this unique DX7 emulator, and once again fans have something to cheer about...
>>> FULL STORY









../ Music Trends: Hip-Hop Is Dead
Rap Industry Takes A Hard Look At Itself After 21% Sales Decline
After 30 years of growing popularity, Rap music has finally hit its tipping point. Though music sales are down overall, Rap sales have declined 21 percent from 2005 to 2006, and for the first time in 12 years, no Hip-Hop album was among the top 10 sellers of the year. Many have forecasted the death of Hip-Hop over the years, but it appears that the umpteenth drug-dealing anthem, chest-pounding boast, gun-play recount or soft-core, booty-bouncing music video, has, finally, gotten stale...
>>> FULL STORY



../ The 2007 MusikMesse Gear Report
Everything You Need to Know In One Place
MusikMesse, held in Frankfurt, Germany, showcased a ton of new Production and DJ gear that will influence the market in the coming year. Here's a rundown of what you need to know...
>>> FULL STORY



../ The Stanton Management Shuffle
Time Will Tell If Stanton's Internal Promotions Pay Off
Stanton recently sent off a press release proclaiming several new appointments and promotions from within the company. The release follows the recent announcement that Timothy Dorwart was promoted from Senior Vice President of Marketing and Sales to CEO after the sudden departure of Dave Froker, who left the concern for another company.

To apparently solidify his core base, Dorwart then promoted his in-house supporters to new positions and most likely salary increases. But the question remains if this massive sweep of management changes and promotions across the company will address the serious problems that Stanton faces in the future
>>> FULL STORY






../ Music Trends: MySpace Popularity Doesn't Sell Music
MySpace vixen, Tila Tequila, has failed to turn her immense popularity into sales for her much ballyhooed, but mediocre MySpace promoted single, "I Love U." Tequila hoped to leverage her 1.7 million MySpace friends into substantial iTunes profits, but preliminary reports indicate lackluster numbers.
>>> FULL STORY



../ TestDrive: Apple iPod Shuffle 2.0
UPDATED: This Review Was Updated on March 7, 2007
The second incarnation of the Apple iPod Shuffle hit our offices several days before the national rollout and caused quite a sensation. The all aluminum chassis, with a built-in clip, looked beautiful and was quite the music fashion statement when each of us sported the digital player during our individual TestDrives...
>>> FULL STORY
../ TestDrive: Slappa CD Cases
You'd think in today's world finding a quality CD case that can stand up to the rigors of the road for a working DJ wouldn't be an impossible task. Unfortunately, that's not the case. If you explore the market, you'll find many mediocre offerings that are extremely overpriced. Several of our readers, feeling the pain, wrote to us asking if we run across a quality container in any of our adventures. A quick poll of the office came to the same conclusion, none of us owned a CD case that we thought was the perfect balance of quality and value. Thus, we went on a mission to find the best possible CD case for the money, and then share our findings with you, our esteemed readers...
>>> FULL STORY



../ Music Trends: DanceRecords.com Online Store
What makes a good online music store? Is it flashy graphics with lots of dazzling animation? Is it customer service where the emphasis is actually on the customer? Is it the ability to find what you're looking for quickly and efficiently? For this month's MusicTrends, we are going to explore DanceRecords.com.
>>> FULL STORY



../ TestDrive: Audio-Technica ATH-PRO700 Headphones
When Audio-Technica, the esteemed Japanese manufacturer of microphones and headphones, decided to enter the professional DJ headphone market several months ago, our expectations were quite high. Audio-Technica has developed a number of outstanding transducer products over the years and we were hoping their new ATH-PRO700 headphones would live up to their reputation. Many of us expected Audio-Technica to decimate the DJ headphone playing field, and in one product introduction, own the high-end DJ market with their new PRO700's. Sadly, Audio-Technica decided to imitate, and not innovate...
>>> FULL STORY



../ TestDrive: IK Multimedia CSR
IK Multimedia, a concern who has made a concerted effort to offer a wider breath of products as of late, has released their own dedicated reverb plug-in, which has been modeled on the classic units of yore.
>>> FULL STORY






../ TestDrive: iSoundCap iPod Hat
Here at Futuremusic, we're big fans of iPod hats. After getting our meaty paws on the first generation iPod Shuffle, we couldn't help but notice that a dedicated iPod Hat would be the ultimate accessory for anyone leading an active lifestyle. A couple of snowboarders on staff here actually designed their own Shuffle hats and took to the slopes, but when the weather warmed up, they're iPod baseball hat designs were not nearly as inspired. Enter iSoundCap.
>>> FULL STORY



../ TestDrive: Ecler Nuo4 MIDI DJ Mixer
The Ecler Nuo4 MIDI DJ Mixer offers a tremendous value to the modern DJ who wants a mixer that bridges the gap between the analog and digital worlds for only $749...
>>> FULL STORY



../ Apple iPhone In Early 2007?
Apple iPhone speculation is heating up with the Commercial Times of China reporting that Taiwan-based Hon Hai Precision Industry Co will soon begin production on an iPod phone. The newspaper cited industry sources who confirmed that Hon Hai Precision Industry Co Ltd has secured contracts from Apple Computer for 12 million mobile handsets that also function as music players...
>>> FULL STORY




../ MusicTrends: Mobile Music Sales
According to a report published by 3, the UK mobile media company, if mobile sales continue to grow at the same pace they could rival, and eventually overtake, computer-based downloads in just five years.
>>> FULL STORY



../ MusicTrends: DJ MIDI Controllers
The DJ MIDI controller market has been simmering for the last couple of years with several boutique manufacturers stealing the majority of the business, and the buzz. However, two small events in the last week have raised the eyebrows of several industry watchers who feel this segment will come to a boil by early January...
>>> FULL STORY



../ TestDrive: Sony PCM-D1 Portable Recorder
When Sony first showcased the PCM-D1 at the AES trade show, I got a severe case of technolust. The sexy, beautifully designed, unit was a true digital recorder with built-in mics, a titanium case, and no internal moving parts, save for the tasty analog level meters. As I wiped the drool from my bottom lip, I couldn't help but think that this was the first Sony product in years that I wanted no matter what the cost. Unfortunately, after using the unit, I think I'll save the $2000 dollars it costs for owning one.
>>> FULL STORY







Advertise on Futuremusic.com! | Privacy Policy | Employment Opportunities | Contact Us
Copyright © 2007 Futuremusic® All Rights Reserved.



TestDrive will feature the lab results of our DJ Experiments so that everyone can get in on the action. Take the latest electronic music releases, mix vigorously with bleeding-edge DJ production technology in a large beeker, and then cook the hell out of it!
Check out our latest TestDrive: Head2Head — IK Multimedia's Stealth Plug VS. SoundTech's LightSnake.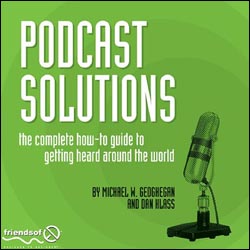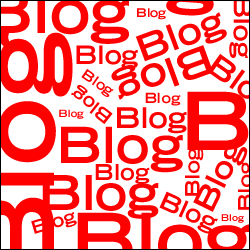 News Archives



Digihear? Stories: June 2007
Digihear? Stories: May 2007
Digihear? Stories: April 2007
Digihear? Stories: March 2007
Digihear? Stories: February 2007
Digihear? Stories: January 2007
Digihear? Stories: December 2006
Digihear? Stories: November 2006
Digihear? Stories: October 2006
Digihear? Stories: September 2006
Digihear? Stories: August 2006
Digihear? Stories: July 2006