CD Spotlight




Amon Tobin throws it down for the Splinter Cell: Chaos Theory soundtrack. The music is provocative and challenging while still being groovy enough to get your head nodding. Tobin's production quality is miles ahead of his peers. Spring for the DVD-A release produced by Bobby Owsinski for true mind blowing chaos. LISTEN!


Digital Spotlight




This driving progressive track from Brian Owen and Doug Waylo develops a nice energy as it hits the breakdown. Spooky vocal samples along with a dancing bassline combine to push the track foward and rock the early evening or sunrise set dancefloor. LISTEN!


Vinyl Spotlight




Killer Progressive Tribal House from Spain's BeatFreak Recordings. Dark Iberican beast, dense pulsing basslines, it doesn't get much better than this Black Magic! LISTEN!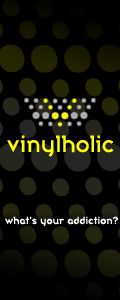 ../ Grokster, Streamcast Lose Big
The Supreme Court of the United States unanimously ruled that Grokster and Streamcast, as well as other file sharing companies, may be held accountable if their programs induce consumers to illegally exchange copyrighted works.
>>> FULL STORY



../ Ericsson and Napster Partner
Napster and Ericsson have partnered on a new mobile music download service that will debut in Europe in the next 12 months. The companies are claiming that this will be the first fully integrated digital music service for cellular companies.
>>> FULL STORY



../ TestDrive: Ableton Operator
When Ableton released an update to their latest version of Live 4, their outstanding and versatile audio loop workstation, no one thought it was going to include a new, built-in soft synth. Instead of getting a few additional choice effects, or even an innovative way to manipulate MIDI mathematically like many thought, we got Operator, a FM-based virtual synth. We scratched our heads and wondered if one of Live's engineers secretly developed this compelling synth in his garage and then sprung it on CEO Gerhard Behles when he was just about to bite into a nice piece of Kugel...
>>> FULL STORY



../ Swedes Crack Down On File-Sharing
The Swedish Parliament has passed a new law making any type of file-sharing or digital downloading or copyrighted material illegal. Songs, movies, books and any other copyrighted works are prohibited from being shared online via the popular Peer-To-Peer (P2P) services such as Kazaa and Limewire.
>>> FULL STORY






../ Apple Announces Switch To Intel Chips
Apple Computer announced that it's ending its partnership with IBM and Motorola, and replacing its computers with Intel's microprocessors. There has been a lot of speculation as of late that Apple would make such a move since IBM has not been able to create a version of the G5 processor that will run cool enough for Apple's laptop line, and they have also not been able to keep up with the PC's clock speeds.
>>> FULL STORY



../ TestDrive: Alesis XGuitar
In today's market, there is no shortage of excellent software and hardware available for the guitarist interested in cutting-edge technology. When the Alesis XGuitar found its way into the Futuremusic TestDrive Studio, I wasn't sure what was in store for me. The XGuitar is not just a guitar; it's an axe with a bionic upgrade. Is this a parasitic or symbiotic relationship? Let's find out.
>>> FULL STORY




../ Yahoo To Launch Music Search Engine
Yahoo, Inc. is currently putting the finishing touches on a music specific search engine that will let users look for downloadable songs, music streams and other music data.
>>> FULL STORY



../ Bias Set To Release Peak Pro 5
The fifth generation of Peak, the industry leader of professional stereo recording and editing software on the Mac, has strengthened its foundation in its core assets, solidified the program's attributes in areas where it was coming up wanting, and branched into new niches that it felt the industry wasn't successfully addressing. A number of new features make Peak Pro 5 even more powerful than previous versions, especially in the areas of mastering and professional CD preparation.
>>> FULL STORY






../ Wall Street Cold To Warner IPO
The Warner Music Group (WMG) had its long-awaited initial public offering (IPO) on the New York Stock Exchange (NYSE) on May 11th selling 22 percent of the company to the public and netting $556 million dollars. This is almost 50 percent less then the owners led by Edgar Bronfman had hoped to score prior to the IPO.
>>> FULL STORY



../ DJ Hardware Technology Eclipsing Software
Music Trends May 2005
The MusicMisse show at Frankfurt confirmed that the music hardware industry is far ahead of the software concerns in providing cutting-edge technology to mixologists around the globe. Two new significant launches by Allen & Heath and Mawzer (see pictures below) detailed how the hardware manufacturers' long term horizon is much more far-sighted then the leading software developers who have just attempted to duplicate the physical mixing experience instead of taking the model the next level.
>>> FULL STORY




../ BMG Buys Columbia House
Bertelsmann AG (BMG) announced that it has purchased Columbia House, the large membership club music and movie seller, for around $400 million. Columbia House was BMG Direct's largest competitor with 8 million members in North America. Both music clubs have battled with increased competition from new media ventures, digital downloads, subscription services and dwindling industry sales over the last couple of years.
>>> FULL STORY



../ New Yahoo Music Unlimited Announced
Yahoo announced it's new Yahoo Music Unlimited with a monthly subscription fee that vastly undercuts its competition. The new service will initially offer a million songs from all major labels latest releases and back catalog. An annual subscription is $60.
>>> FULL STORY



../ Edirol Introduces New HD Video Mixer
Edirol, a subsidiary of Roland, introduced a new multi format live video mixer/switcher dubbed the V-400HD. The V-400HD offers a professional high-resolution video solution for VJs, live events, community broadcast, and club installations.
>>> FULL STORY




../ Numark iPod Mixer
More Than Just A Rumor??

Numark, is allegedly going to introduce an Apple iPod mixer at Summer NAMM. Details are quite thin at this time, but several pictures have recently appeared online that reveal a computer 3D mock up of what appears to be a dual-dock iPod mixer. Whether or not the picture was purposely leaked or is just the Photoshop figment of a hoaxer's imagination cannot be determined.
>>> FULL STORY



../ NY Copyright Case Sets Precedent
In a precedent-setting decision, New York state's highest court extended the scope of common-law copyright upholding the decision that rights to performances recorded before 1972 are protected under state common law, even after those recordings have been put on the market. The ruling is a huge victory to the major labels that own most of the rights to recorded musical performances.
>>> FULL STORY



../ Combs Finalizes Deal With Warner Music
Sean Combs, CEO of Bad Boy Entertainment, reached an agreement to bring his company over to the Warner Music Group in a multiyear deal valued at close to $30 million. Warner is the third major label that Combs has moved Bad Boy from since 2002.
>>> FULL STORY




../ Martha Stewart Inks Deal With Sirius
Sirius Satellite Radio and Martha Stewart Living Omnimedia, Inc. announced an exclusive four-year agreement to create and launch a Martha Stewart-branded satellite radio channel. This pioneering channel will provide original programming specifically designed for women listeners.
>>> FULL STORY



../ IK Multimedia Announces CSR-1
IK Multimedia introduced CSR-1: Classik Studio Reverb, a suite of various reverbs modeled after classic high end studio reverb hardware masterpieces. CSR-1 offers a suite of reverbs that are modeled to the exact sound of four popular classics with the advantage of full editing control to perfectly fit any musical need. The four reverbs include: Classik Hall / Room, Classik Ambience, Classik Plate, and Classik Inverse, each with its own interface and parameters.
>>> FULL STORY



../ Apple Introduces Soundtrack Pro
Apple Computer introduced Soundtrack Pro, a new application that gives audio and video professionals a flexible way to create, control and fix audio. Soundtrack Pro features a waveform editor with flexible Action Layers that allow users to instantly re-order, bypass or change any edit, effect or process. Intelligent Find-and-Fix features quickly identify and repair common audio problems such as background noise, pops, clicks and hum. With full multitrack editing and mixing, over 50 effect plug-ins from Apple's Logic Pro 7, and more than 1,000 professional quality sound effects, Soundtrack Pro provides an intuitive, yet precise way to create quality audio.
>>> FULL STORY




../ Head2Head: Flash Music Players
Apple iPod Shuffle VS. Commodore MpetII

Apple's recent introduction of the iPod Shuffle caused us to re-examine the Flash music player landscape. In the past, we were less than impressed with many of the MP3 Flash players on the market. Bulky, unreliable, poor sound quality, short battery life, and Windows integration problems are just a few of the many problems encountered with the units that the leading manufacturers sent us for evaluation...
>>> FULL STORY



../ The 2005 WMC Gear Report
The Winter Music Conference has proved to be a great opportunity for manufacturers to road test their latest gear directly to the DJ/Electronic musician community.
>>> FULL STORY



../ The 2005 WMC Party Report
Sleep deprivation can really free the mind. I've slept about 8 hours total in the past three days, subsisting on house music, Red bull vodkas, various flavors of beef jerky, and the unrelenting fear that if I stayed in one place too long, I would miss the one track that would carry me through 'till next year, when I'll inevitably start the process all over again. So I move around a lot. And this takes considerable skill. It used to be that you could easily get around Miami in cabs or by bumming rides in the back of pickups with various tribes of illegal aliens, but that hasn't been the case for years. Spring Breakers, Hipster Idiots, and any shuckster looking to cash in on some aspect of the Dance music industry descends upon Miami for the Winter Music Conference. But the faithful keep coming. They battle all the latest obstacles so they can have that one transcendent moment...
>>> FULL STORY



../ TestDrive: Wave Arts Power Suite
Wave Arts Power Suite for Mac and PC is a bundle of their five products, TrackPlug, MasterVerb, Multidynamics, WaveSurround and FinalPlug for $499.95 US...
>>> FULL STORY



../ The Ultimate DJ & VJ Competition
Futuremusic, the cutting edge electronic music company originating The Next Big Thing DJ Mix Contest, has once again pushed the entire industry forward with its Experiments in Sound DJ and VJ Competition.
>>> FULL STORY







Advertise on Futuremusic.com! | Privacy Policy | Employment Opportunities | Contact Us
Copyright © 2005 Futuremusic® All Rights Reserved.





As the name correctly implies, Experiments In Sound, is Futuremusic's latest endeavor for pushing electronic music technology to the very edge of what's possible. Experiments In Sound grew out of Futuremusic's avant-garde events in New York City that featured DJ's taking mixing and live sound reinforcement to a whole new level with the very latest gear and software.

Now Experiments In Sound has become The Ultimate Mix Contest...

After the tremendous success of our groundbreaking The Next Big Thing DJ Contest, Futuremusic has decided to once again create a new paradigm...
Learn more about Experiments In Sound!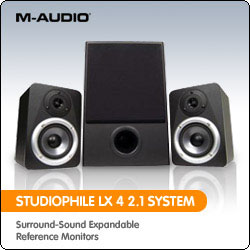 TestDrive will feature the lab results of our DJ Experiments so that everyone can get in on the action. Take the latest electronic music releases, mix vigorously with bleeding-edge DJ production technology in a large beeker, and then cook the hell out of it!
Check out our latest TestDrive of the Alesis XGuitar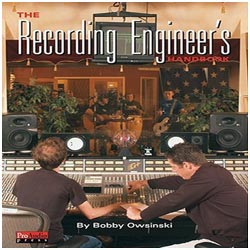 Futuremusic wants to thank everyone who participated in The Next Big Thing 2004. John Digweed, Beatport, Alienware, M-Audio, Native Instruments, IK Multimedia, PVDJ, PK Graphics, Ableton, The DubHouse, Propellerheads, Technics, FreeFloat, The Church, PCDJ and every DJ who entered this year's event thank you. From the sheer number of quality mixes, we can tell you that dance music is thriving in the United States. The amount of outstanding talent and creativity really blew us away, and every DJ who's putting their heart, mind and soul behind the music is a winner. John Digweed has made his decision and the winner is...
Think you got skills?? Then start practicing! The Next Big Thing 2005 will kick off at the end of the summer!!
News Archives



Digihear? Stories: May 2005
Digihear? Stories: April 2005
Digihear? Stories: March 2005
Digihear? Stories: February 2005
Digihear? Stories: January 2005
Digihear? Stories: December 2004
Digihear? Stories: November 2004
Digihear? Stories: October 2004
Digihear? Stories: September 2004
Digihear? Stories: August 2004
Digihear? Stories: July 2004
Digihear? Stories: June 2004